Top Impact Area:

Nutrition, health
& food security

Ending hunger and enabling safe, affordable, healthy diets for the world's most vulnerable people.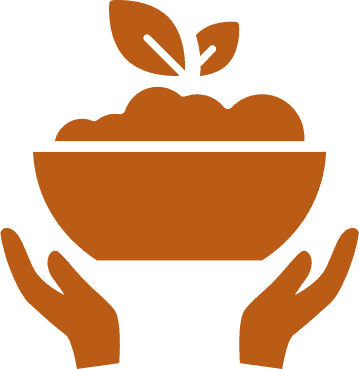 About
If recent trends continue, the number of under-nourished people will surpass 840 million by 2030.
Human health is threatened by poor food safety and diseases transmitted within food systems. Diet-related non-communicable diseases are also increasing across the globe.
Food security, health and nutrition are paramount not only for overall human wellbeing, but also for securing livelihoods and economic development.

Shakuntala Thilsted
Impact Platform Director
Shakuntala Haraksingh Thilsted is a specialist in nutrition-sensitive approaches to aquatic food systems. She is the Global Lead for Nutrition and Public Health at WorldFish, which is a global CGIAR research centre in Malaysia. Thilsted previously worked in Bangladesh and Cambodia where she examined the nutritional composition of small native fish species.
Objectives
Through research and innovation, CGIAR aims to address these challenges and contribute to collective global targets for nutrition, health, and food security:
Ending hunger for all and enabling affordable healthy diets for the 3 billion people who do not currently have access to safe and nutritious food (SDG 2).
Reducing cases of foodborne illness (600 million annually) and zoonotic disease (1 billion annually) by one third (SDG 3).
Activities
To contribute to these collective global targets, CGIAR Initiatives will:
Provide evidence and options for improving diets and human health through food systems outcomes, policy research, and technical and institutional innovations for making healthy sustainable diets affordable, targeting consumer behavior, local urban and informal markets, and social protection.
Accelerate innovation in agronomy, livestock, and fisheries management to increase and diversify food supply and to manage zoonotic diseases, food safety, and anti-microbial resistance.
Advance research on a wider range of foods and farming systems, including vegetables, insects, and urban farming, with a focus on affordable diets and perishable foods.
Focus on dietary diversity, quality, and resilience underpinned by custodianship and distribution of a wide variety of genetic materials of crops and their wild relatives, and livestock; breeding of nutrient-dense legumes, roots, tubers, bananas and cereals, including biofortification and market relevant traits; and breeding of more productive livestock and fish to increase the supply of nutrient dense animal-source foods.
All CGIAR Initiatives will contribute to Nutrition, Health, and Food Security. Below, browse a selection of Initiatives that primarily contribute to this Impact Area.
INITIATIVES

Impact Area:
Nutrition, health & food security
Initiatives
Launch the Portfolio Explorer to see more Initiatives contributing to this and other Impact Areas:
Innovations