Voices of Change: Use a rights-based approach!
From

CGIAR Initiative on Climate Resilience

Published on

19.07.23

Impact Area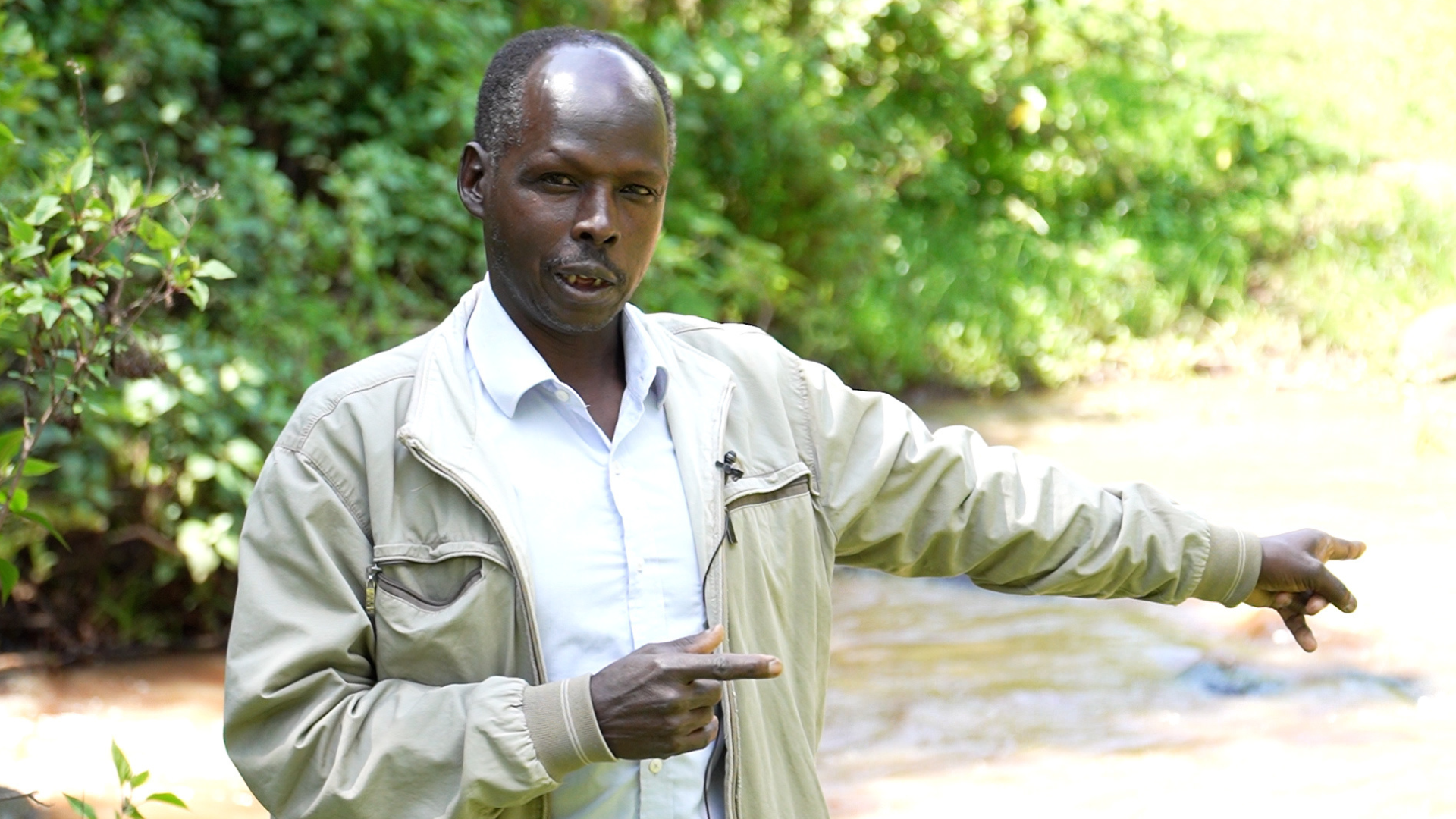 by Mary Ng'endo, CGIAR Initiative on Climate Resilience (ClimBeR)  Social Equity team,  and Nyang'ori Ohenjo, the Centre for Minority Rights Development (CEMIRIDE)
How can people's knowledge inform climate action? More specifically, how can people bring their experience and knowledge of what works in a local context to global decision-makers? Doing so successfully may just lead to a better match between local ideas and global priorities on climate adaptation.
Championing a water-conservation journey, Richard Kamng'oror, Chief Executive Officer of the Endorois Welfare Council, argues that a rights-based approach can help put people's lives at the center of forestry and water conservation. Insights such as these are based on his experiences of chairing a forest committee and having faced corruption that led to illegal logging:
"Let's protect and own the resources…. We should use a rights-based approach and own our stories. It is because of my efforts that I was later elected as the CEO of the Endorois Welfare Council, where I continued to utilize my leadership position to employ the services of a hydrologist to support water conservation efforts that have created more opportunities for the Endorois people. Having enough water has helped our community to solve water-borne diseases and in the process, the health of the community has also improved. The other benefit of water availability is that it has freed up more time for our women and children who used to go very far for water. Now, they have more time to do other domestic and productive work, including going to school. As a community, we have also participated in developing the Lake Bogoria National Reserve Management plan for 2019 to 2029, which is a ten-year program to ensure that the environment within our area is protected, by planting more trees. Apart from planting trees along these riparian areas, we also promote the planting of fruit trees within the farms, for which we get money to assist our farmers to improve their health and their economic status. We are currently promoting indigenous and exotic fruit trees such as tamarind, mangoes, pawpaws, avocados, and macadamias. We have a range of ecological sources, given the Endorois council region has land extending into the highlands of the Mochongoi area."
This story provides practical policy-making contributions emanating from a combination of forest and water conservation efforts. It also serves as inspiration on how such leadership efforts have led to more opportunities, such as the creation of tangible contributions to the national policy landscape to help local communities better cope with the effects of climate change.
Related blog posts: 
Community stories of climate adaptation in Baringo, Kenya
Save seeds, plant indigenous crops!
Plant indigenous drought-tolerant trees!
Local knowledge for global decision making: #weareindigenous
This blog post highlights the third of seven stories of indigenous voices captured in the video series "Voices of Change." Read the initial blog post about this collaboration between the CGIAR Initiative on Climate Resilience (ClimBeR) and the Centre for Minority Rights and Development (CEMIRIDE), which explored how climate change affects different groups of men and women, and the homegrown solutions that they use to combat climate shocks and impacts. For more information about the contents of this blog post and related videos, please contact Mary Ng'endo Kanui (m.kanui@irri.org) and Nyang'ori Ohenjo (nyangori.ohenjo@cemiride.org). For general information and activities by the partner organizations who co-created these stories of change and agency, check out ClimBeR's initiative overview, ClimBeR's Social Equity in Climate-Resilient Agriculture Briefing Note in collaboration with the Nordic Africa Institute, and CEMIRIDE's climate change program activities.