Local knowledge for global decision making: #weareindigenous
From

CGIAR Initiative on Climate Resilience

Published on

09.08.23

Impact Area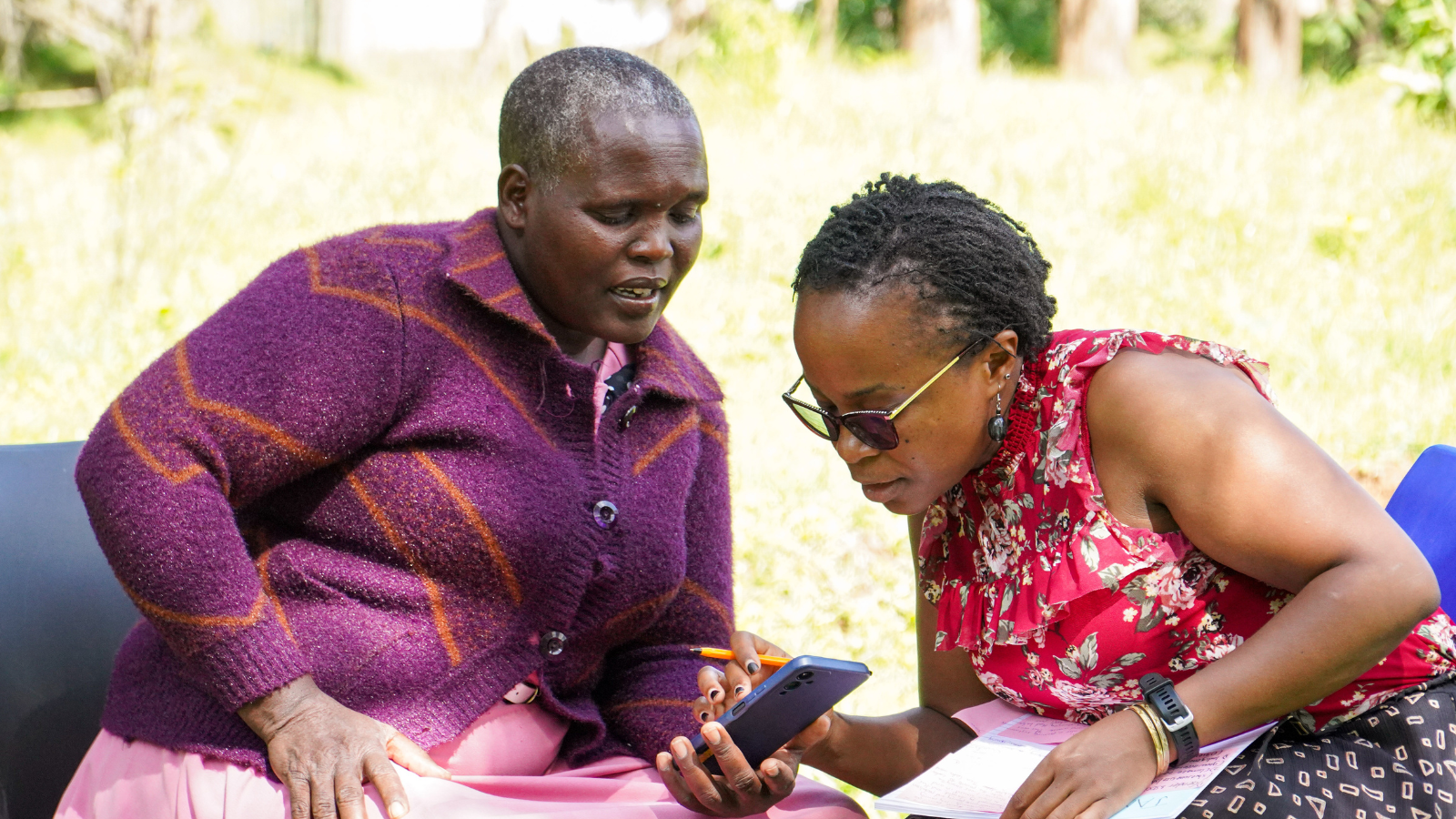 by Mary Ng'endo, CGIAR Initiative on Climate Resilience (ClimBeR)  Social Equity team,  and Martina Mascarenhas, Communications Consultant, ClimBeR
Climate change and human rights violations further marginalize indigenous peoples and local communities. Indigenous communities today, especially indigenous youth, however, are changing this narrative, and harnessing their indigenous knowledge and practices to develop new skills, use technology, and create locally-led solutions to build resilience to climate change, improve food security, and a more resilient, just, and sustainable future, not just for indigenous communities but for us all.
This future, however, depends on the decisions that are made today. The participation of indigenous people and youth in high-level decision-making and policy implementation is crucial to ensure a resilient and sustainable future that also inherently integrates and acknowledges their rights as the indigenous.
The International Day of Indigenous Peoples: Agents of Change
Today, August 9, marks the International Day of Indigenous Peoples. This year's theme is "Indigenous Youth as Agents of Change for Self-determination." It reinforces the message that indigenous youth, the next generation, must participate in and be a part of decision-making spaces at all levels; from bottom-up efforts to build resilience to climate change, to not only ensure effective implementation of the rights of indigenous communities but to also create sustainable and equitable impact that also protects indigenous knowledge, traditions, and practices.
Climate Action: youth as voices of change

Indigenous communities have an intrinsic relationship with their land and nature. Today's ever-changing political, social, and cultural contexts, however, are changing the way of life for many indigenous communities the world over. Coupled with the exploitation of their generational natural resources often means that indigenous communities, their culture, practices, and knowledge, are inherently excluded from many spaces.
Meanwhile, indigenous youth are changing this dynamic. As the agents and voices of change, using technology, by developing solutions that affect their communities from the bottom-up, and demanding a place at the forefront of decision-making that affects their lives and the lives of their communities, today's indigenous youth are reclaiming their power and agency. While this can be seen on many fronts, it is especially true in how indigenous youth have become the catalysts of climate action.
Local knowledge for global decision making
How can people's knowledge inform climate action? More specifically, how can people bring their experience and knowledge of what works in a local context to global decision-makers? Doing so successfully may just lead to a better match between local ideas and global priorities on climate adaptation.
Championing indigenous peoples and local community voices of change, the CGIAR Initiative on Climate Resilience (ClimBeR) partnered with the Centre for Minority Rights Development (CEMIRIDE), a not-for-profit organization that leads indigenous peoples' climate-resilient advocacy in Kenya.
Profiling people and groups of diverse backgrounds and experiences, this collection of video stories hints at the nuanced understandings of diverse climate-resilient agricultural practices that exist within the Ogiek and Endorois communities. Moreover, the co-creation of knowledge requires matching bottom-up solutions with top-down approaches.
For now, this series concludes with two examples of how beekeepers have engaged with the research community to co-create solutions. Working together, we explored how climate change affects different groups of men and women, and the homegrown solutions that they use to combat climate shocks and impacts.

By enabling community champions to tell their own stories – these community groups can not only use these videos to amplify their stories but also use them as an advocacy tool.
Community champions joined us from two indigenous communities in Baringo County, in Kenya's Rift Valley: the Ogiek – who are predominantly forest dwellers, and the Endorois – who are pastoralists.
Their stories are a powerful tool that showcases how they overcame the challenges brought on by climate change through resilience-building initiatives linked to tree planting, seed saving, beekeeping, water conservation in a drought-prone environment, and intercropping of pasture with sorghum, an indigenous drought-tolerant crop.
Together, this series of video stories, aptly entitled 'Voices of Change," demonstrate how indigenous communities are exercising their agency to address climate change and share their valuable insights with global decision-makers who have the power to bring about real change on the ground that will enhance their resilience and adaptive capacity as the threat of climate shocks and impacts further exacerbates their lives and livelihoods.
So, today, on the International Day of Indigenous Peoples, let's mobilize, support, and advocate for ways and means of not only how we can preserve and protect the traditions, practices, and knowledge of our indigenous communities but also work in partnership to ensure their access to decision-making spaces that will create a more resilient, just, and equitable future for us all, through locally-led solutions that are driven from the bottom up.
For now, this series concludes with two examples of how beekeepers have engaged with the research community to co-create solutions.
Efforts by an Ogiek male youth beekeeper:
"We have worked to anchor our county bee policy in the national beekeeping policy which was prepared but not implemented. We asked about it on May 2nd 2023.  We will also mention this during the International day of Beekeeping which is celebrated on May 20th. We plan to ask how far this policy is and why it hasn't passed through the county assembly. This is the level we have reached. We are also championing research that is being led by Kenya Agricultural and Livestock Research Organisation (KALRO), and funded by the European Union. We are working together to do the research, including comparing local hives with improved hives. It is going to take six months and we had asked for an extension because we have just come out of the drought season and therefore, we did not harvest the hive to see the volume and then make a comparison. We also want to prove that these local hives have a lot of honey compared to the improved ones. That is how we are contributing to research knowledge."
Efforts by an Endorois male adult beekeeper:
"Our group is comprised of 80 members. That is a big number in the community, given that each individual member also has a family of five to six members. That is how we are changing our society – starting from our homes, and looking for ways to solve our own problems. Even if the government is present, we can also engage with NGOs and other partners. For example, we have partnered with KALRO and International Centre of Insect Physiology and Ecology (ICIPE) on beekeeping, and we are currently working on setting benchmarks for the research together. This time, this piece of work is in Kitui County, while last season it was in Baringo County. This year, the International bee day will be conducted at KALRO in Marigat, Baringo County and we will support the research by displaying our honey. When people like and buy our honey, this is also another way to uplift our community."
With this series of personal stories, we hope we've inspired you, our readers, and stakeholders on how science can integrate a mix of bottom-up and top-down approaches to co-create solutions.
Have you found (other) ways to integrate local voices into your (scientific) work leading to co-creating joint solutions? If so, let us know how. Did you find these video stories useful? Do you work on climate or climate resilience-related issues? Would you use these stories as a knowledge-sharing product in your own communities or groups? Get in touch with us and share your perspectives with us via our linkedin page.
For more information, please contact Mary Ng'endo Kanui (m.kanui@irri.org) and Nyang'ori Ohenjo (nyangori.ohenjo@cemiride.org). For general information and activities by the partner organizations who co-created these stories of change and agency, check out ClimBeR's initiative overview and CEMIRIDE's climate change program activities.
Related blog posts: