Voices of Change: Plant indigenous drought-tolerant trees!
From

CGIAR Initiative on Climate Resilience

Published on

01.08.23

Impact Area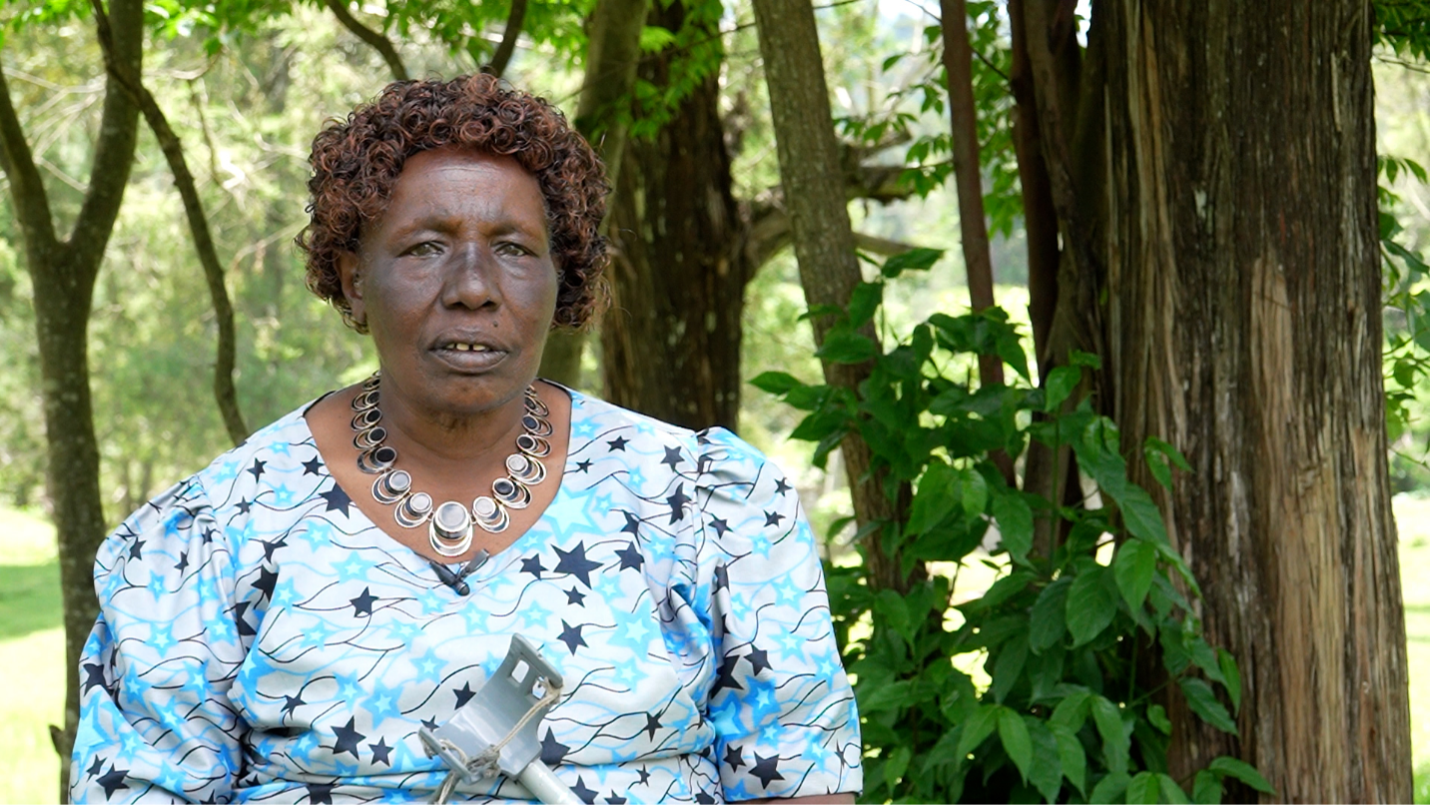 by Mary Ng'endo, CGIAR Initiative on Climate Resilience (ClimBeR)  Social Equity team,  and Nyang'ori Ohenjo, the Centre for Minority Rights Development (CEMIRIDE)
How can people's knowledge inform climate action? More specifically, how can people bring their experience and knowledge of what works in a local context to global decision-makers? Doing so successfully may just lead to a better match between local ideas and global priorities on climate adaptation.
Julia Yegon, a middle-aged woman from Ogiek, describes how her tree-planting journey was borne out of physical disability:
"I was a teacher and upon retirement, I had to go to Nairobi for almost a year to receive treatment for a spinal tumor. Two joints of my spine were removed, but I am getting better with time. Now, I can even stand and use one crutch instead of two. During that time when the spinal injury happened, my compound didn't have trees. I asked myself, when I want to sit outside and it gets too hot, will I be able to keep chasing after the shade? To make it worse, one time the wind was so strong that it blew away the roof of my house, and I knew I had to learn how to plant trees and bring others alongside. You see, I come from the Ogiek community, and we are forest dwellers. At the time, we used to go to the forest for firewood and this would destroy the forest. I advised the community to start planting indigenous drought-tolerant trees, such as Melia volkensii, an indigenous drought tolerant and multipurpose tree species endemic to the Arid and semi-arid areas of eastern Africa, for firewood purposes. During the dry season, we would also not have vegetables. What would we do? We came up with the idea of harvesting vegetables during the rainy season and then drying them for use during the dry season. We are now also growing our own food including bananas, and we engage in chicken rearing. All these, including dried vegetables, are sold when in surplus."
Jeremiah Kobetbet, a middle-aged man from Endorois, also uses tree planting for community benefit:
"Currently, I am an environmentalist. I work in ecotourism and why I work there is because we wanted ecotourism to be a conservation tool, because when we talk of tourism, there are many forms of tourism. Ecotourism is an alternative form of tourism, whereby it is not about marketing the big tourist ventures. This is the kind of tourism where the smallest things matter a lot. For example, we let people see how a tree can fall and become manure instead of cutting it or using it as firewood, by just letting it die slowly."
The stories show how the close relationships indigenous people from the Ogiek and Endorois communities have with forests and land, and how the value assigned to trees and conservation, can become socially and economically beneficial to the lives and livelihoods of these communities.
Related blog posts: