BACK TO TOP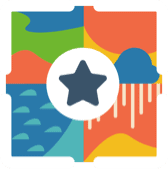 Innovations for nutrition and growth
Looking back on 50 years of research to support safe, sustainable and healthy food for people and the planet.
The world is producing more food than ever. 
But for millions of people, sustainable, healthy diets are still out of reach.
How can we end poverty and hunger in all forms and survive the climate crisis together?
It all starts with research and innovation to transform our food, land and water systems.

50 years of innovations for nutrition and growth
For 50 years, CGIAR and partners have produced world-changing research and innovations that have ended hunger and poverty for hundreds of millions of people. Our scientific advances have helped produce more food than ever for a growing global population. But in the face of 21st century challenges, there is still much work to be done.
The climate crisis poses challenges for more sustainable and resilient food systems that can withstand environmental shocks and stresses, while reducing emissions, protecting biodiversity and keeping resource use within planetary boundaries. Malnutrition, stunting and wasting, and a rise in diet-related issues like obesity, heart disease and other diet-related conditions point to a need for more equal, healthy food systems that can provide nutritious and affordable diets for all. And the COVID-19 pandemic highlights the importance of creating safe food systems that limit the spread of zoonoses, while caring for plant, animal, human and ecosystem health.
Ahead of the Nutrition for Growth Summit this month, explore a selection of CGIAR innovations for safe, healthy and sustainable food systems.
Nutrition for Growth (N4G) is a global effort to bring together country governments, donors and philanthropies, businesses, NGOs and beyond. The N4G Year of Action is a rare opportunity to accelerate progress on malnutrition, beginning with a successful virtual launch hosted by the Governments of Canada and Bangladesh in December 2020.
CGIAR, the world's largest agricultural research and innovation network, is a vital knowledge and science partner for nutrition action in food, land and water systems. Building on over half a century of scientific excellence and global partnerships, CGIAR's new strategy and portfolio puts ending hunger and enabling access to safe, affordable, nutritious and healthy diets for all and the creation of sustainable food systems at the heart of agricultural research and innovation for development.
Follow our involvement at the N4G Summit.
#OneCGIAR #CGIAR4Nutrition