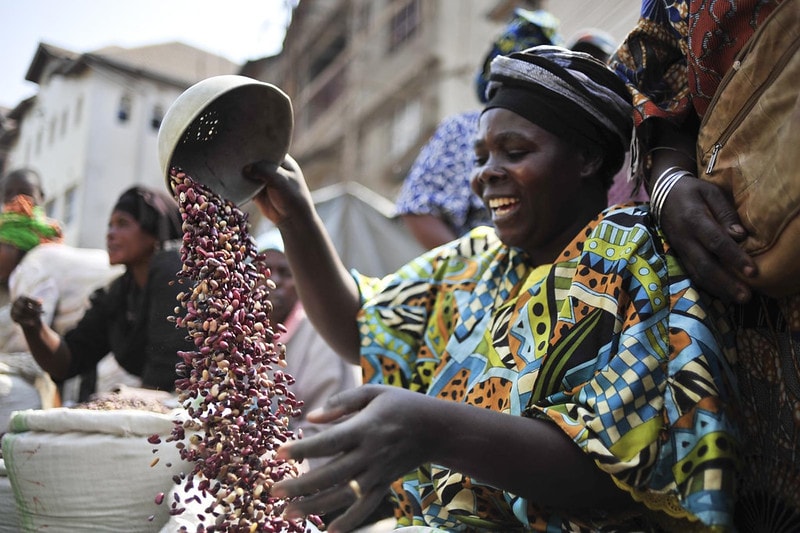 CGIAR @ N4G Summit 2021
Everyone, everywhere needs good nutrition to live a healthy, productive life.
Date

30.11.21 > 08.12.21

Time

08:00 am > 05:00 pm

Registration
Nutrition for Growth (N4G) is a global effort to bring together country governments, donors and philanthropies, businesses, NGOs and beyond. The N4G Year of Action is a rare opportunity to accelerate progress on malnutrition, beginning with a successful virtual launch hosted by the Governments of Canada and Bangladesh in December 2020.
Key events throughout the year will focus on mobilizing new policy and financial commitments to help reverse the impacts of COVID-19 and position nutrition as an essential development priority. This series of pledging moments has the potential to transform the way the world tackles the global challenge of malnutrition, culminating in the N4G Summit.
CGIAR N4G side event
Ensuring Nutritious Diets for Everyone, Everywhere
Nov. 30, 21:00-23:00 JST (13:00-15:00 CET)
Globally, we have built food systems that are complex and interdependent – but failing to provide nutritious, sustainable diets for 3 billion people. Food systems are a key source of employment and income throughout the world. They are also generating poor-quality diets that are driving increases in all forms of malnutrition, causing stunting, wasting, anemia, obesity and disease with generational impacts, while also contributing to environmental degradation and climate change. This session will bring together a wide variety of stakeholders to explore some of the most complex nutritional challenges facing low- and middle-income countries and their food systems today, offering data-driven insights and lessons learned from key African and Asia stakeholders (researchers, development specialists, donors, governments and private businesses) to help uncover scalable solutions to slow the current malnutrition crisis and meet our global nutrition goals. 
Agenda
| | |
| --- | --- |
| Opening | Aoyama Toyohisa, Director-General, Agriculture, Forestry and Fisheries Research Council Secretariat, Ministry of Agriculture, Forestry and Fisheries (MAFF), Japan |
Panel 1: Sustainable & Accessible Diets: Meeting the Nutrition Challenges of Rural Households
Moderator
Jan Low, International Potato Center
Panelists
Emma Naluyima, One Acre Limited, Uganda
DK Yadava, Indian Council of Agricultural Research
Wairimu Nyandia, Food4Education
Aisha Twalibu, Independent Consultant
Panel 2: Safe & Affordable Healthy Diets: Meeting the Nutrition Challenges of Urban Consumers 
Moderator
Mark Lundy, Alliance of Bioversity International and CIAT
Panelists
Inge Brouwer, Wageningen University & Research
Truong Tuyet Mai, National Institute of Nutrition, Viet Nam
Paulus Verschuren,

HarvestPlus Program Advisory Committee 
Panel 3: Resilient & Inclusive Food Systems: Meeting the Nutrition Challenges of the Most Vulnerable
Moderator
Namukolo Covic, International Food Policy Research Institute
Panelists
Elizabeth Kimani-Murage, African Population and Health Research Center, Kenya
Given Chipili, Mukuba University, Zambia
Kumlachew Geremew, International Livestock Research Institute, Ethiopia
Panel 4: Stakeholder Perspectives
Moderator
Suneetha Kadiyala, London School of Hygiene & Tropical Medicine and Agriculture, Nutrition and Health (ANH) Academy
Panelists
Morseda Chowdhury, BRAC
Martin Fregene, African Development Bank
Arianna Giuliodori, World Farmers' Organization
Shunichi Nakada, Japan International Cooperation Agency
| | |
| --- | --- |
| Closing | Juan Lucas Restrepo, Global Director for Partnerships & Advocacy, CGIAR |
Register for CGIAR's side event here.
N4G Summit 2021
The flagship N4G Summit will be hosted by the Government of Japan on December 7-8, 2021. The event will convene a cross-section of stakeholders to announce final financial and policy commitments and chart the path toward 2030 with concrete recommendations to the global community.
The Summit provides a historic opportunity to transform the way the world tackles the global challenge of malnutrition.