Stories to transform nutrition in the real world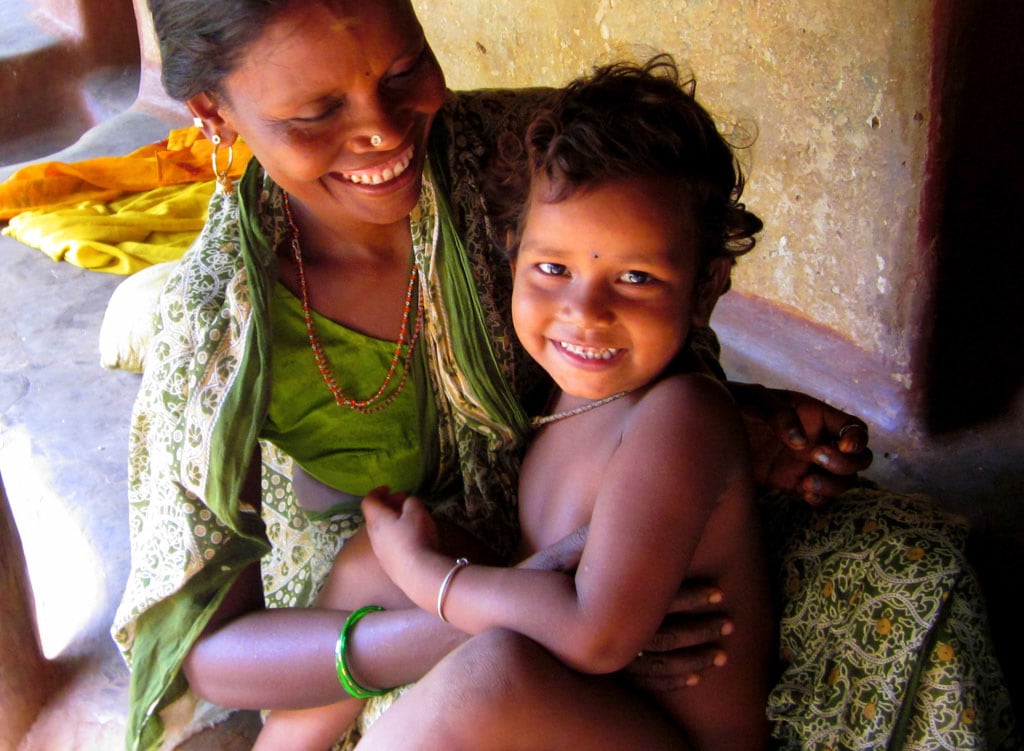 A new type of evidence is in high demand in the field of nutrition: stories. While there is plenty of data and evidence about what works to improve nutrition, less information is available on exactly how to bring about change. 
The Stories of Change initiative, using a mixed-method approach that combines quantitative and qualitative data, has so far gathered narratives from nine countries where progress has been made – four in Asia and five in sub-Saharan Africa, the two highest burden regions for undernutrition. In addition, sub-national narratives have been collected from four Indian states. From these vastly different contexts, researchers have identified some common building blocks for change that can provide valuable insights to inform nutrition policies and interventions in other parts of the world.
Capturing experience is an important part of learning which is complementary to pure evidence generation, says Stuart Gillespie, Senior Research Fellow at the International Food Policy Research Institute (IFPRI), a CGIAR research center.
"Contributors to good nutrition come from all sectors," Gillespie says. "Learning from narratives, we can better understand and navigate the multisectorality of nutrition in the real world, and come up with holistic approaches for better outcomes."
The first phase of the initiative, under the Transform Nutrition research program consortium that ran from 2012 to 2017, collected stories from Ethiopia, Senegal, Zambia, Bangladesh, Nepal, and the state of Odisha in India. These were brought together in a Special Issue of Global Food Security, along with some analysis on the drivers of nutrition in each case.
More stories are being collected through Transform Nutrition West Africa, a regional platform running from 2017 to 2021.  Stories from Ghana, Nigeria, and Burkina Faso will focus on "knowledge for action" to accelerate reduction of maternal and child undernutrition in the region. 
Further work has gathered stories from Vietnam and the Indian states of Chhattisgarh, Tamil Nadu, and Gujarat. The narrative approach has also been adopted by other international agencies, including the World Bank.
By collecting and comparing narratives instead of plain statistics, researchers have found they are able to trace positive outcomes in nutrition back to the multisectoral contexts that enabled change, and the drivers that made change happen. The successes and challenges encountered along the way can provide powerful lessons for future action.
Success stories
The eastern Indian state of Odisha has high levels of poverty. Insurgent movements, social disparities, and natural disasters have posed further setbacks to development for its population of 42 million. Yet compared to some of India's wealthier states, Odisha has seen rapid and significant improvements in child and maternal nutrition. Why?
Looking back, it seems one key step was setting a goal to reduce the infant mortality rate. This helped to galvanize support in policy and funding from the national and state levels, recruit development and civil society partners, and motivate involvement by mothers and frontline health workers. 
The efforts have since paid off: breastfeeding is now initiated early and remains the exclusive source of nutrients for infants for the first six months. More children with diarrhea receive oral rehydration therapy – a potentially lifesaving intervention. And mothers have access to professional assistance with antenatal care and birth, all leading to better nutrition outcomes. 
Yet work remains to be done to address the underlying and basic determinants of good nutrition in Odisha, like improvements in sanitation, and reducing rates of early marriage and poverty.
In Zambia, the rate of stunting has successfully been reduced, dropping by one percent per year from 2002 to 2018. Improvements in access to clean water and sanitation partially explain this outcome, as well as increasing levels of wealth. Another big factor has been the introduction of anti-malarial bed-nets via a national health program to prevent disease in children.
But on the other hand, increasing wealth in Zambia is producing other problems for nutrition. A 'nutrition transition' is seeing a move away from traditional diets toward more globalized eating patterns that heighten the risk of overweight, obesity, and chronic disease. The result is a 'double burden' for Zambia of overweight/obesity co-existing with undernutrition.
Taking account of the different changes – and different contexts for change – among the case studies, researchers from the Stories of Change initiative were nonetheless able to draw some common threads. They concluded that an enabling environment for good nutrition requires certain "building blocks" to be present over time: commitment, coherence, accountability, data, leadership, capacity and finance.
"As part of these Stories of Change studies, research teams worked with people knowledgeable about nutrition in the respective contexts on mapping out key actors and influences, and drawing out links between actors," says Mara van den Bold, a senior research analyst on the project. 
"From there we were able to answer questions like, who are the main players? How are they linked? And how or why did change occur?"
What really makes Stories of Change unique, van den Bold says, is the way it combines different research methods (quantitative and qualitative), casts its focus relatively far back in time, and examines how political commitment and policy formulation has been generated and sustained during that timeframe. In this way, it is able to historically and holistically capture how and why nutrition has changed in different contexts.
Stories can provide a different type of evidence to work from, Gillespie adds, showing both how nutrition changes, and how to proactively make change happen. 
"Stories don't just inform action, they also inspire people to become active," he says.
Emerging challenges
Political momentum to address malnutrition is growing worldwide. From treating the symptoms of malnutrition, efforts are increasingly targeted toward its causes, requiring a multisectoral approach, as well as an urgent focus on implementation and impact on the ground.
Insights from the Stories of Change studies can inform future interventions with both a wealth of evidence and the wisdom of experience. 
Change and challenge are "flip sides of the same coin," says Gillespie, with one always accompanying the other. Emerging global issues – such as rapid urbanization, a misaligned and unsustainable food system, and nutritional 'double burdens' amid ongoing inequalities – pose immense challenges, but also the opportunity for change.
Ongoing efforts are underlining the need to transform global food systems, opening possibilities for a healthier, equitable, and more sustainable way forward. 
And this story, it would seem, has just begun.
The Transform Nutrition research program consortium (2012-2017) was led by the International Food Policy Research Institute, and funded by the UK Department for International Development. Partner organizations included the Institute of Development Studies, UK; the International Centre for Diarrhoeal Disease Research, Bangladesh; the Public Health Foundation of India; and Save the Children. 
Transform Nutrition West Africa (2017-2021), is a regional platform that aims to enable effective policy and programmatic action on nutrition, led by the International Food Policy Research Institute, and funded by the Bill & Melinda Gates Foundation.
Photo: A mother with the youngest of her five daughters in the Indian state of Odisha, one of the places highlighted by IFPRI's Stories of Change initiative. IFPRI Photo/A. Peterman