History and impact of a bean (Phaseolus spp., Leguminosae, Phaseoleae) collection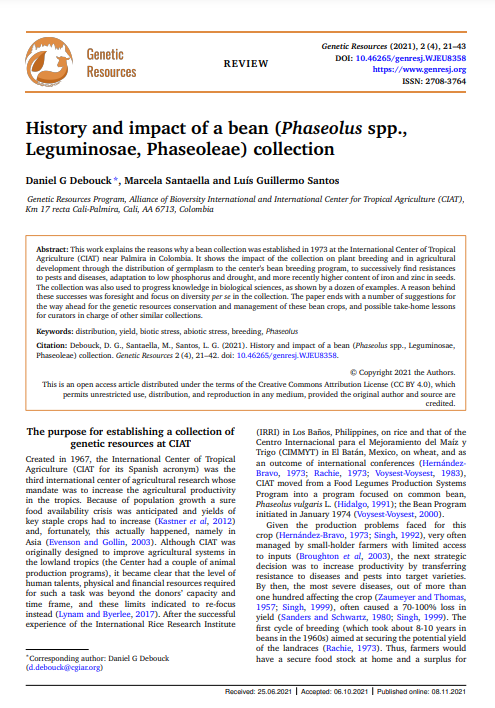 From
Published on

08.11.21

Challenges
Download
This work explains the reasons why a bean collection was established in 1973 at the International Center of Tropical Agriculture (CIAT) near Palmira in Colombia. It shows the impact of the collection on plant breeding and in agricultural development through the distribution of germplasm to the center's bean breeding program, to successively find resistances to pests and diseases, adaptation to low phosphorus and drought, and more recently higher content of iron and zinc in seeds. The collection was also used to progress knowledge in biological sciences, as shown by a dozen of examples.
A reason behind these successes was foresight and focus on diversity per se in the collection. The paper ends with a number of suggestions for the way ahead for the genetic resources conservation and management of these bean crops, and possible take-home lessons for curators in charge of other similar collections.
Debouck, Daniel; Santaella, Marcela; Santos, Luıs Guillermo.