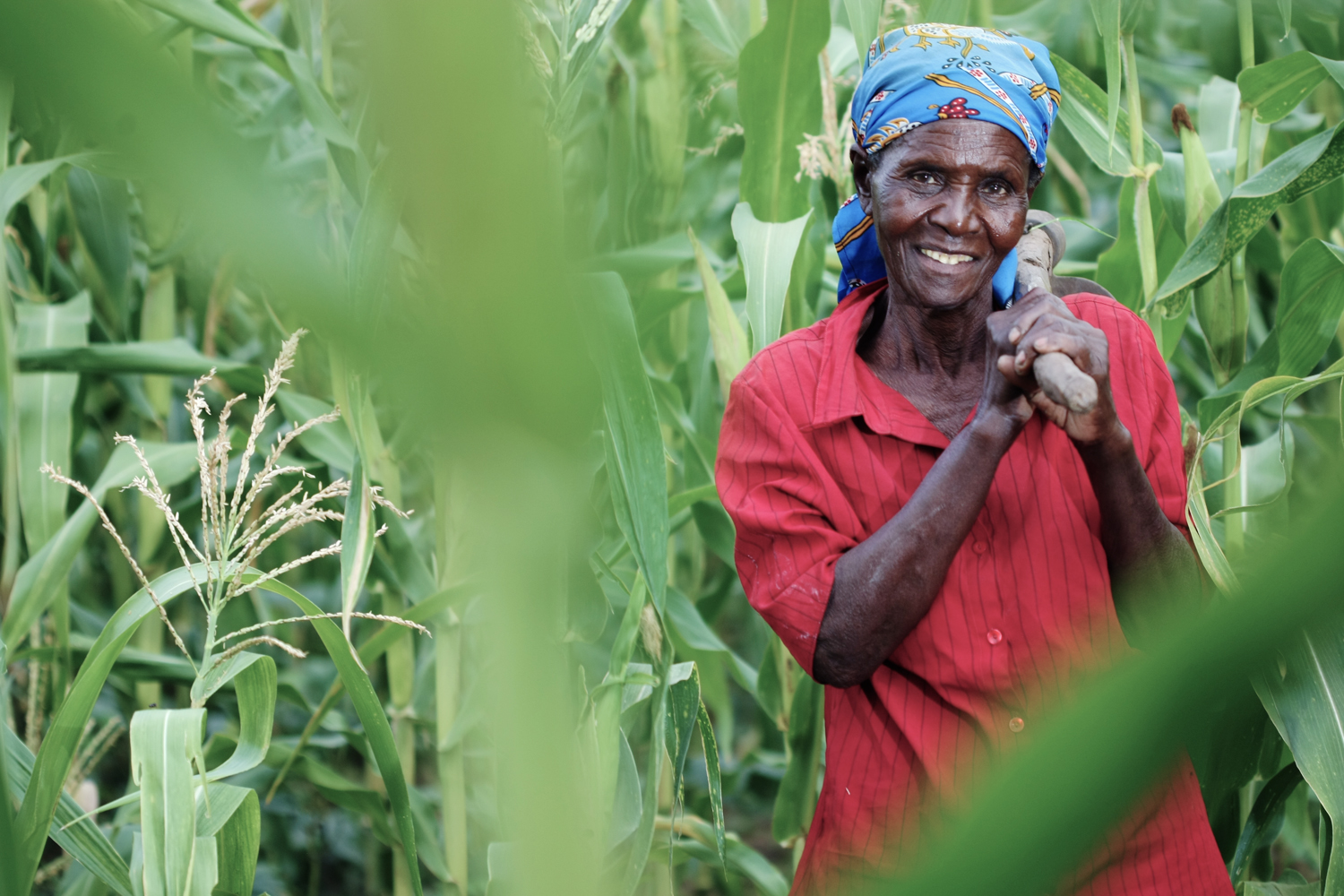 CGIAR Research Program on Climate Change, Agriculture and Food Security

Program leader
Bruce Campbell
The CGIAR Research Program on Climate Change, Agriculture and Food Security (CCAFS) generates evidence and supports adoption of climate-smart agricultural policies, practices, and services that alleviate poverty, increase gender equity, and support sustainable landscapes.
CCAFS promotes climate-smart policies, practices, and services that enable agriculture to meet the triple goals of food security, climate change adaptation, and mitigation.
Agriculture and climate function hand in hand. Today, 32–39% of global crop yield variability is explained by climate; this translates to annual production fluctuations of 2–22 million tonnes for major crops such as maize, rice, wheat, and soybean. At the same time, agriculture and livestock directly contribute about 11% of global greenhouse gas emissions, and agriculturally-driven land use changes cause additional emissions.
By 2050, a growing global population with shifting consumption patterns will require agriculture to deliver 60% more food, yet every 1 °C of warming above historical levels is likely to cause a decrease of approximately 5% in crop productivity. Continuing uneven rural development and inattention to the resource gaps that women and youth are facing will exacerbate inequality. These trends and drivers present a global challenge that requires concerted action.
CCAFS proposes a climate-smart agriculture (CSA) solution that will transform and re-orient agricultural systems to support food security in the context of the new realities of climate change. CSA has three pillars: 1) sustainably increasing agricultural productivity to support equitable increases in incomes, food security, and development; 2) adapting and building resilience to climate change from farm to national levels; and 3) reducing greenhouse gas emissions and sequestering carbon where possible. Embedded in CSA are efforts to close the gender gap and engage youth.
While the CSA approach is closely aligned with on-farm practices related to sustainable intensification and agro-ecological approaches, CCAFS extends CSA to landscape-level interventions (e.g. management of farm-forest boundaries), services (particularly information and finance), institutions (e.g. around market governance, incentives for adoption) and the food system (particularly consumption patterns and wider climate-informed safety nets).
Despite growing global action and investment in CSA, the science is not yet fully developed. There is limited evidence on synergies and trade-offs in productivity, resilience, and mitigation resulting from different agricultural practices, technologies, and programs, and across agro-ecologies and social contexts. Science must also inform national and global climate policies that fully integrate food security concerns with the need for climate action.
Where We Work
CCAFS target countries include:
Latin America: Colombia, El Salvador, Guatemala, Honduras, Nicaragua, Honduras
West Africa: Burkina Faso, Ghana, Mali, Niger, Senegal
East Africa: Ethiopia, Kenya, Rwanda, Tanzania, Uganda
South Asia: India, Nepal, Bangladesh
Southeast Asia: Cambodia, Laos, Vietnam
Impacts by 2022
Ensuring a food-secure future in a changing climate requires engagement, from farmers' fields to global processes, forging linkages between the global change and agricultural communities, and giving equal attention to technology, institutions, power, and process. Both incremental and transformative pathways are necessary. CCAFS and partners catalyse change towards climate-smart agriculture, food systems and landscapes, thereby contributing to:
Reducing poverty
Improving food and nutrition security for health
Conserving natural resources and ecosystem services
With these goals in mind, CCAFS and partners are committed to the following globally ambitious impacts by 2022:
9 million people (50% women) assisted to exit poverty
6 million less people (50% women) that experience nutritional deficiencies
160 million tonnes of greenhouse gas emissions mitigated per year
11 million farm households adopt climate-smart agriculture
8 million households with improved access to capital, with increased benefits to women
Related Links
Contacts
CCAFS Program Management Unit at Wageningen University & Research (The Netherlands) ccafs@cgiar.org
Bruce Campbell, Program Leader (The Netherlands) b.campbell@cgiar.org
Rhys Bucknall-Williams , Global Communications and Knowledge Manager (The Netherlands) r.bucknall@cgiar.org
Leaflet

CGIAR Research Program on Climate Change, Agriculture and Food Security leaflet
Annual reports
Annual Report

CGIAR Research Program on Climate Change, Agriculture and Food Security Annual Report 2021
Publications from CGIAR Research Program on Climate Change, Agriculture and Food Security (CCAFS)