An expert discussion on putting gender at the heart of climate security
From
Published on

21.01.22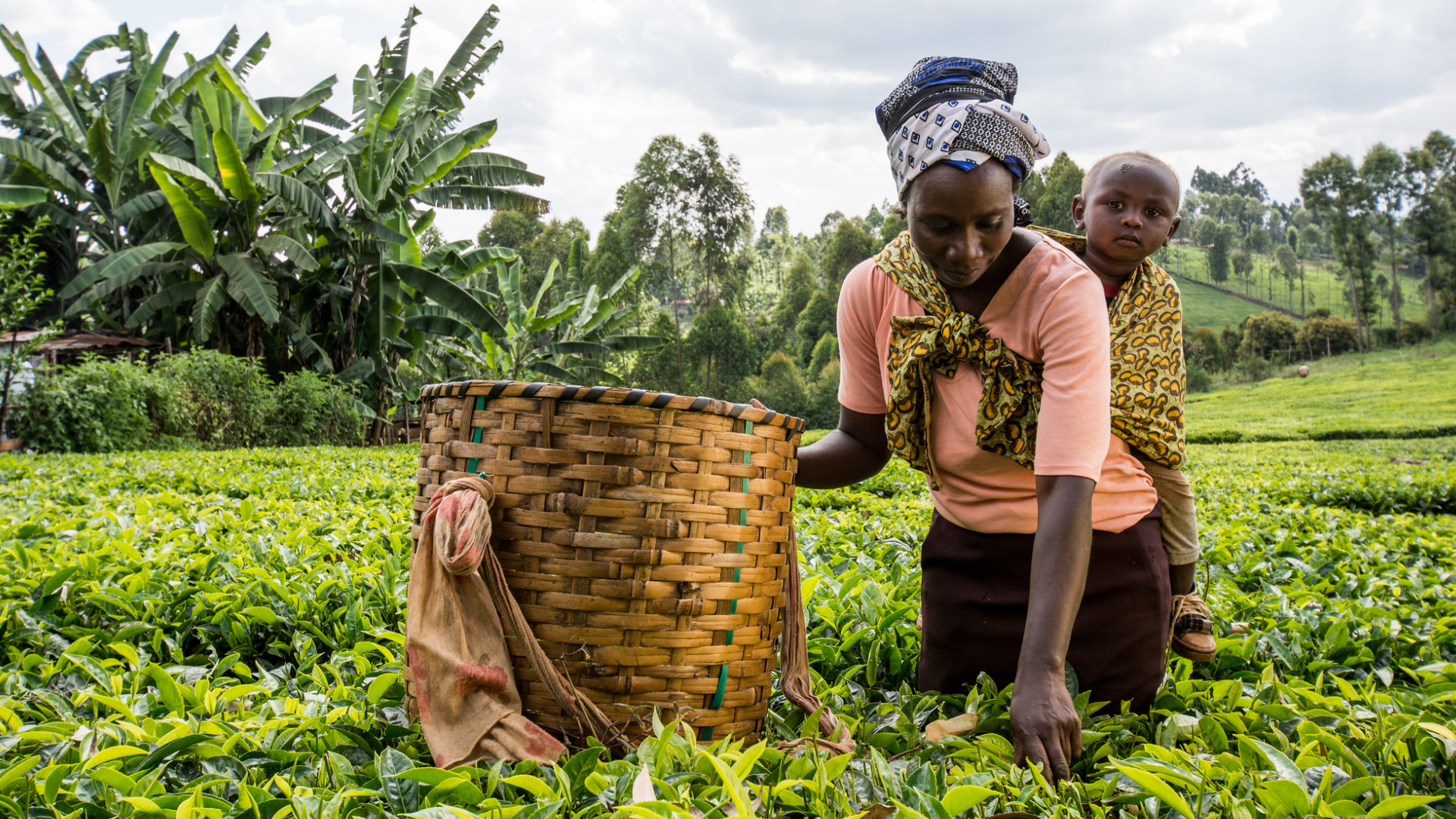 Giulia Caroli, Carolina Sarzana and Alice Taylor  
Climate change and related security risks, such as displacement, food insecurity, and health risks, are not gender–neutral. Droughts, floods, and extreme weather events interact with existing gender and social norms, relations and inequalities in a way that disproportionately exposes women and other marginalized groups to new and multi-faceted forms of insecurity. Despite growing recognition by international institutions and development practitioners that a gender lens is crucial to address complex climate-conflict dynamics, gender is still at the margin of climate security research and practice. Ignoring the role of gender in shaping vulnerability and resilience to climate-related security risks threatens to disempower and exclude socially marginalized people in interventions and policies, leading to lopsided and weak solutions. There is, therefore, a need to better understand the connections between gender, climate change, and security, specifically how gender dynamics intersect with climate impacts to produce differential human security risks for women and men.  
In this webinar, panellists explored how climate-related security risks shape and are shaped by gender and social norms, relations and inequalities and discussed opportunities these risks offer to enhance gender equality and women's empowerment. We brought together gender experts in development, climate, and security working across different geographies to foster a robust and cross-cutting discussion.  
Jessica Smith

, Research and Policy Manager, Institute for Women, Peace & Security, Georgetown University 

 

Adriana Abdenur

, Executive Director, Plataforma CIPÓ and Senior Policy Fellow at the United Nations University Centre for Policy Research 

 

Sophia Huyer,

Gender and Social Inclusion Research Leader, CGIAR Research Programme on Climate Change, Agriculture and Food Security (CCAFS) and Director of Women in Global Science and Technology 

 

Adenike Oladosou

, Founder, I Lead Climate 

 
In a hurry? Check out our quick two-minute summary video of the webinar discussion here:
Deeply rooted gender and social norms, relations and inequalities influence how different groups of people experience climate impacts depending on their gender, class, ethnicity, or other markers of identity. Climate is a risk multiplier as it further entrenches pre-existing vulnerabilities and patterns of discrimination, leading to uneven human security challenges. For example, in climate emergencies such as floods, existing gender norms around women's mobility, unequal intra-household relationships, and disparities in access to climate information often constrain women's ability to adapt, exposing them to severe protection risks. Similarly, women and girls, who are culturally in charge of gathering water, must trek longer distances due to shrinking rivers and lakes, and this can increase the burden of work, ill-health, and risk of sexual violence. 
While women are disproportionately affected by climate-related security risks, they're also on the front lines of addressing these challenges. Due to their reliance on the environment, indigenous women and women in resource-dependent communities are often the first to feel climate impacts via the reduction of resources through environmental degradation and climate variability. Despite being the guardians of natural resources and repositories of traditional ecological knowledge in many cultures, women often lack the voice to provide solutions to resource scarcity.  
Given that women's knowledge of natural resources contributes to community and cultural resilience, new strategies for integrating their experiences into climate responses are essential. Three key priorities emerged from this experts' conversation. Together, they lay out a framework that we have summarised here.  
1) Build better evidence-base by gathering gender-disaggregated data 
All speakers acknowledged the need for more empirical evidence on how climate and security risks affect people differently across different gender groups and other axes of social differentiation. Jessica Smith, Research and Policy Manager at the Institute for Women, Peace & Security, Georgetown University, highlighted that climate security research must mainstream intersectional gender analyses to better understand how women and men of different backgrounds experience climate-related security risks and inform effective responses. Such research would provide the necessary gender-disaggregated data to comprehend relevant connections between gender, climate and security and enhance the inclusivity of research programming.  

However, as stated by Nicoline de Hann, Director of the CGIAR GENDER Platform, these solutions can only be relevant if generated along with the inputs of those groups that are disproportionately affected by such climate insecurity issues. Participatory approaches, like the Everyday Peace Indicators, used to understand the factors driving a conflict from the perspective of the very people experiencing it, can contribute to effective planning, problem identification, and support discussion around the community power dynamics that reinforce vulnerability, the challenges and adaptation priorities for different intersectional groups, and what opportunities exist for increasing resilience across different populations. 
2) Focus on women's and marginalised people's agency and put their voices, knowledge, and experiences at the heart of the solutions. 
A significant aspect of this expert conversation concerned the importance of including the voices, knowledge, and experiences of women and marginalized people in climate security responses. As stated by Adriana Abdenur, Executive Director, Plataforma CIPÓ and Senior Policy Fellow at the United Nations University Centre for Policy Research, engaging with women, and other groups most impacted by climate and conflict risks will be critical to our ability to respond to the climate crisis. For instance, being most environmental defenders against deforestation in the Amazon women, they represent frontline experiences, knowledge, tools, and leadership patterns that are not yet acknowledged by traditional policymaking.


A key priority is thus to support the inclusion of individuals and groups most affected by these impacts in research and decision-making processes. One way to do so is through participatory research tools and methods, which are designed to center local knowledge and know-how in research processes. Sophia Huyer, Gender and Social Inclusion Research Leader, CGIAR Research Programme on CCAFS and Director of Women in Global Science and Technology, explained that CCAFS has been supporting women to adopt many different types of specific climate-smart practices, technologies, and livelihoods changes to cope with climatic shocks. These strategies, including those that have relied on collective action and women's platforms, have contributed towards household and community level resilience, in the form of enhanced food security, increased capacity, and leadership.  
Finally, Jessica Smith added that it is crucial that research, policies, and interventions are grounded in an ethics of "do no harm": there are potential risks in participating in programmes and better mechanisms need to be established to protect participants when they become targets of violence. 

3) Tackle deep-seated inequalities 
The same structural inequalities that make women and other marginalised groups more vulnerable to climate and conflict risks also marginalize them from participating in the solutions, which is why, as highlighted by Adenike Oladosou, Founder, I Lead Climate, interventions and policies should be designed and implemented in ways that address underlying inequalities and power dynamics and transform harmful gender norms that inhibit equality. Solutions such as gender transformative approaches and community collective action are examples of how to tackle those inequalities. They are tools that work around the norms and values preventing women and men from participating in decision-making processes, and they will be a priority for enhancing gender equality and and empowerment of marginalized people towards strengthening resilience to climate-related security risks.  

CGIAR FOCUS group on Climate Security explores how climate change impacts food systems and how this is related to conflict. We believe strong land, food, and water systems help build sustainable and climate resilient peace. We deploy inter-disciplinary research methods and build strong partnerships with leading thought leaders who want to leverage climate adaptation activities for the purposes of peace and security.  
By conducting systemic analysis on the complex links between climate, migration and displacement, and peace and security, we hope to untangle and map out how each is related and linked. Doing so, we believe, is key to generate a localised evidence base and better inform context-appropriate interventions to prevent conflict.