Are energy transitions a risk or opportunity for climate security? What the experts say
From
Published on

20.01.22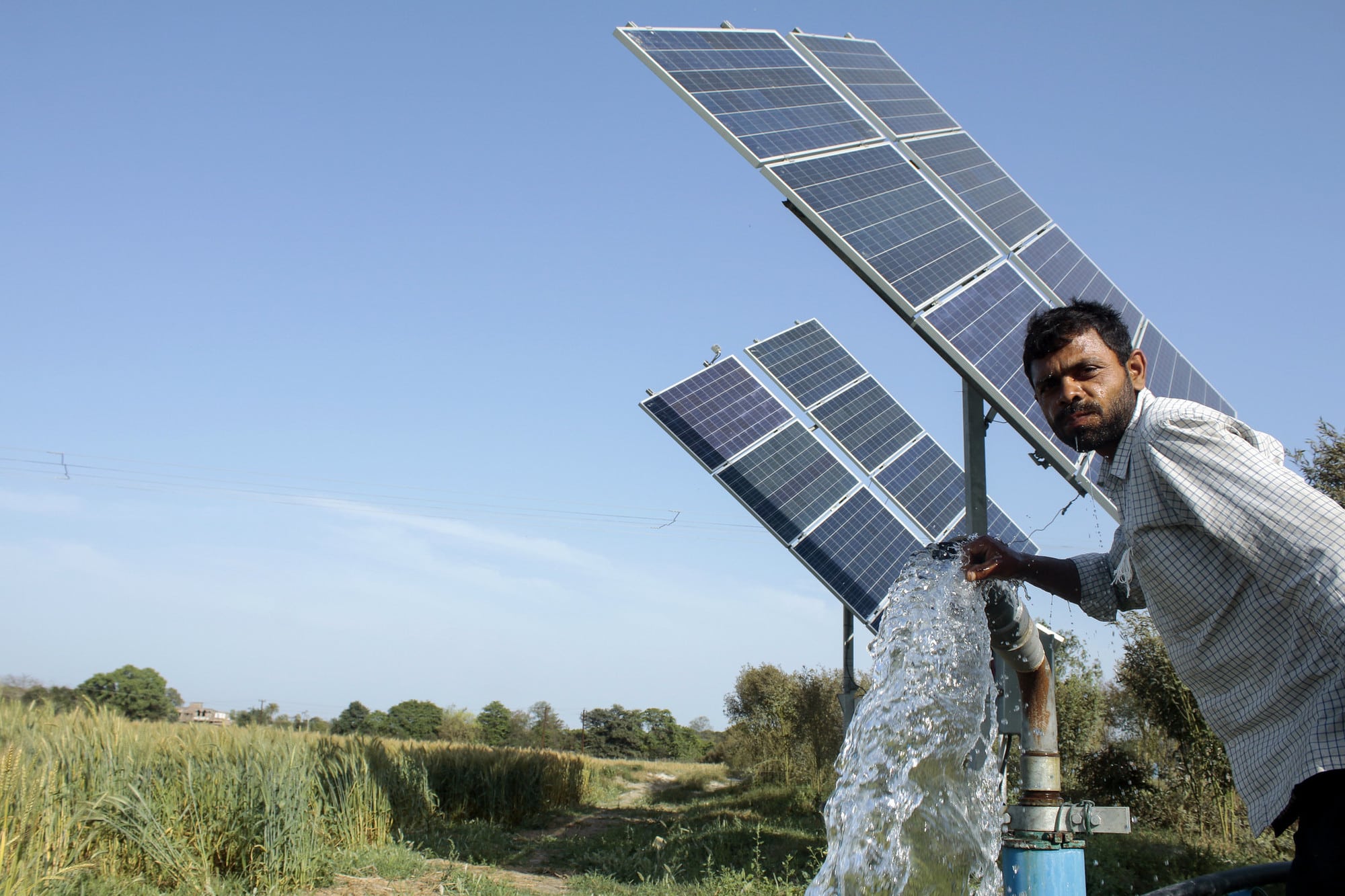 Alice Taylor and Stefan Boessner
The global energy system is at the centre of two interlinked challenges. On the one hand, approximately two thirds of global greenhouse gas emissions stem from the energy sector. On the other hand, it is also often at the heart of conflicts at an international level, as the current gas supply dispute between the EU and Russia illustrates.[1]  Energy transitions – the move from a centralised, fossil fuel intensive energy system towards a more decentralised, low-carbon one – may be key to tackling both these problems. Reducing emissions from the energy system and building a more equitable, decentralised energy system based on renewable energies will be key to tackling the climate crisis, and may at the same time contribute to a more equitable distribution of energy supply and therefore more security.. However, while switching from fossil fuels to renewables reduces emissions, the link between security, peace and renewables is less well explored, particularly on the local level.
In a hurry? Check out our quick two-minute summary video of the webinar discussion here:
This webinar explored the links between climate security and energy transitions to shed some light on the question of how energy transitions might impact global and local security and what conditions would have to be met to use renewable energies as force of stability, peace and prosperity. We were joined by four eminent experts to discuss this and other topics.
Jesus Quintana-Garcia, Managing Director for the Americas, CGIAR
Prof. Dr. Karen Smith Stegan, Professor at Jacobs University, Bremen
Bessma Mourad, Operations and Planning Lead at Energy Peace Partners
Claudia Ringler, Deputy Director of Environment and Production Technology Division, International Food Policy Research Institute, CGIAR
For a more in depth analysis, check out our policy brief on the topic here.
The conversation identified three clear priorities on how to allow energy transitions to have a positive impact on security and stability.
1) Increase cooperation on many levels and between stakeholders
Energy systems based on renewable energies are less concentrated and centralised compared to fossil fuel-based energy systems. This decentralisation is expected to allow more people to benefit directly from energy systems by adopting local, small-scale energy solutions harnessing the power of sun and wind in areas currently not connected to the grid.[1] But this does not mean that cooperation between stakeholders is no longer needed. On the contrary, Karen Smith Stegen, Professor at Jacobs University, Bremen noted, that energy transitions might increase the need for regional cooperation as larger scale renewable projects are often more spread out geographically and interconnected across borders to protect against intermittent profile (if the sun is not shining in one place, it might shine in another). But this increasing need for cooperation also concerns the policy and research communities to provide stable legal frameworks and to better understand cross-sectoral impacts and negative feedback loops. This was noted by Claudia Ringler. For instance, increased biofuels uptake could negatively impact food security if crops used usually for food would be used increasing for biofuels production

2) Strengthen the dialogue with adopters and impacted communities
Fossil fuel-based energy operations often have negative impacts on local communities since coal, oil and gas mining and drilling caused damage to the surrounding environment and negatively impacted the livelihood of these communities. In order not to repeat the past mistakes of the fossil fuel energy system, our host, CGIAR's Managing Director for the Americas, Jesus Quintana Garcia stressed the need for a dialogue with all stakeholders (policy makers, private sector energy developers) but especially between project developers and local communities who are expected to adopt renewable energies and to understand their needs and preferences. Bringing them in from the beginning, will allow renewable energies to develop to their full potential. As Claudia Ringler, Deputy Director of Environment and Production Technology Division, International Food Policy Research Institute at CGIAR pointed out, if properly implemented, renewable energy transitions could offer a variety of co-benefits besides access to energy such as increased security, better access to drinking water or the opportunity to use energy to increase economic activity.

3) Make sure that communities benefit, and cushion potential negative impacts by providing the right governance framework
Unlike the fossil fuel industry, renewable energies may benefit a large number of people due to their decentralised nature. In conflict-affected areas, they may even be a building block for peace. Bessma Mourad from Energy Peace Partners, argued that oftentimes, energy carriers such as oil, diesel or gasoline are controlled by conflict parties such as rebel groups or insurgents. Since renewables are less easily controlled by one stakeholder group, they many allow for a more equal energy access and even benefit local job creation. However, in order to seize this opportunity, questions of equity and making sure that the largest number of people benefit was of utmost importance to the panellists. Moreover, cushioning the negative impacts of energy transitions in formerly fossil-fuel dependent region was identified as a key priority to success by Karen Smith Stegen.

Energy transitions and the deployment of renewable energies are not automatically a guarantee for peace and stability, particularly in conflict prone regions. A concerted effort is needed to provide the best conditions to form a positive link between climate action, security and stability. It requires both private sector and public sector engagement, cooperation across sectors. Sound policies and legal frameworks will be needed especially when it comes to financing renewable energy deployment. But maybe most important of all, making sure renewable energy deployment that responds to the needs of local communities equitably distributing benefits is key to making energy transitions a success and making them an agent of stability and security.

CGIAR FOCUS group on Climate Security explores how climate change impacts food systems and how this is related to conflict. We believe strong land, food, and water systems help build sustainable and climate resilient peace. We deploy inter-disciplinary research methods and build strong partnerships with leading thought leaders who want to leverage climate adaptation activities for the purposes of peace and security. 
By conducting systemic analysis on the complex links between climate, migration and displacement, and peace and security, we hope to untangle and map out how each is related and linked. Doing so, we believe, is key to generate a localised evidence base and better inform context-appropriate interventions to prevent conflict.