The UN must get climate-smart for peace and security
From
Published on

21.12.21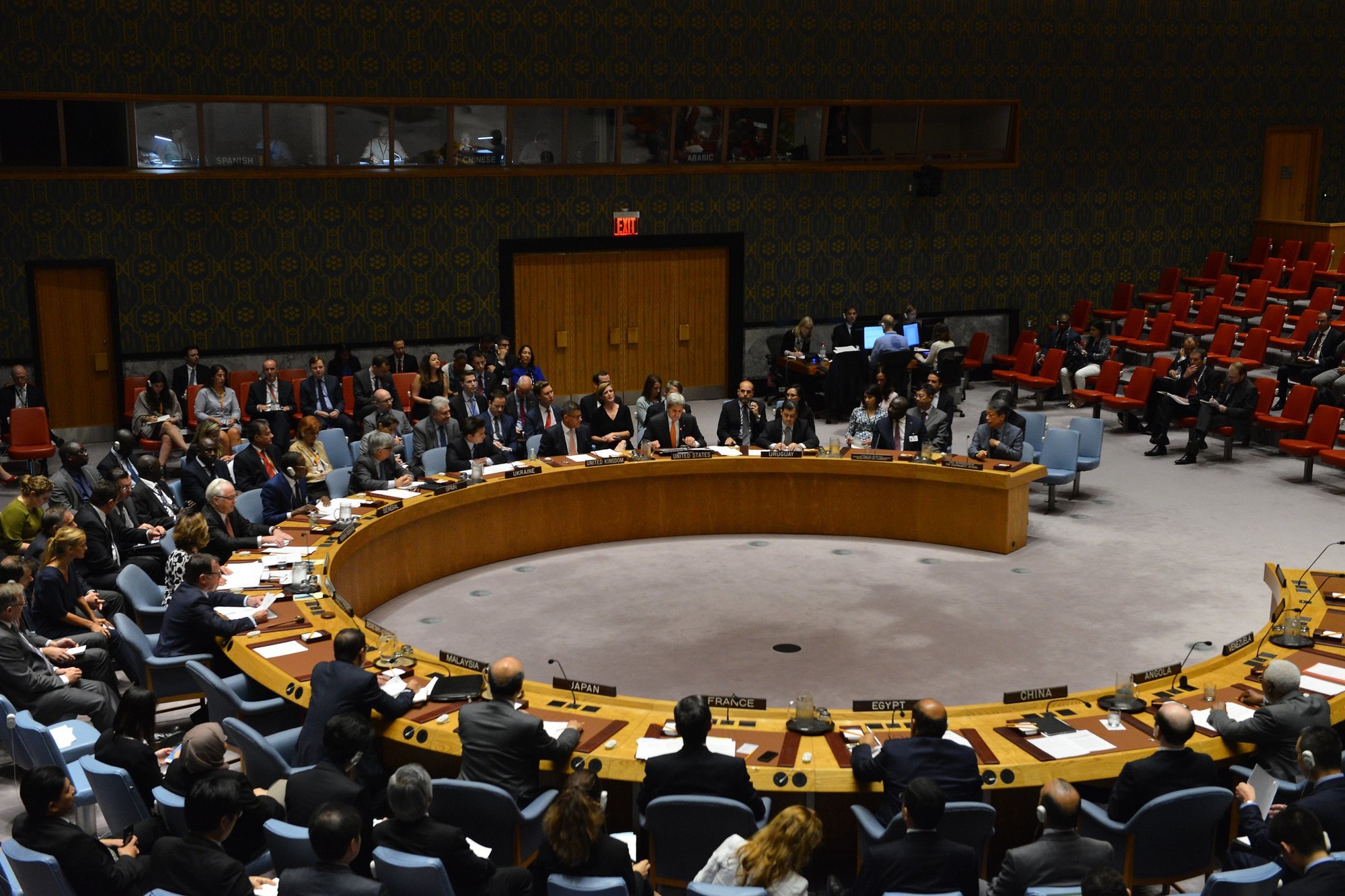 Photo credit: U.S. Department of State
Grazia Pacillo, CGIAR Climate Security FOCUS Senior Economist
Hopes were dashed last week for a first-of-its-kind UN Security Council resolution that would have officially designated the climate crisis as a threat to international peace and security.
A veto from Russia ended efforts by temporary council members Ireland and Niger to make global warming a central plank of the United Nations efforts in crisis response and peacebuilding through its most powerful body.
But look elsewhere, and it's clear that the concept of  climate security is now becoming mainstream thinking in important organisations and institutions on the frontlines of the world's most complex and protracted crises.
On the very same day that the UN failed to pass its resolution, the African Union (AU) issued a communique ratcheting its commitment to tackle climate and its security implications.
The AU and other regional and continental African bodies are playing an ever more critical role in trying to address conflict and instability across Africa.
As Chief Economist for CGIAR FOCUS Climate Security, I see first-hand how these bodies are trying to tie in more sophisticated and timelier climate and agricultural science with political evaluations to solve problems.
We know not all conflicts are caused by climate change alone. They are often complex with many historical, political and social roots.
But we do know that a changing climate can worsen existing tensions, acting as a threat multiplier and triggering insecurity and violence in the most fragile regions of the world.
Those countries who vetoed the UN resolution did so in order to stop all conflicts being attributed to climate change, which was never the intention of the resolution.
Instead, it called on the UN—via its interventions—to acknowledge the need to be "climate security sensitive".
This does not mean replacing one with the other, but instead it should make more synergies across its global efforts, breaking the cycle between conflict and climate change and building peace that is sustainable and more resilient to climate shocks.
Research is key, but so is communicating the findings of such research to those that make the decisions in a timely and relevant way.
Climate security 'observatories' – such as the one that CGIAR will launch in 2022 – can generate context-specific evidence, giving clear answers to key questions—like the how, what, where and who of conflicts—often asked by decision-makers.
Once scaled up, such observatories could help prevent future conflicts by allowing decision-makers to target interventions, improve warning systems and inform more climate-smart recovery and rebuilding efforts once conflict has subsided.
There's room for optimism thanks to massive strides in agricultural innovation, food science and climate action, all of which have significantly improved the lives of the poorest across the world.
But we have to break down the siloed thinking that compartmentalises climate science in one box, with peace and security in another.
On the day the UN resolution was vetoed, India's Security Council representative said they did not believe that a climate resolution belonged in the Security Council. Such thinking will not help the most vulnerable people around the world, including in India.
If we learned anything from the COVID-19 pandemic, it's that the threats we face are interconnected.
We must find more opportunities to link climate science and security operations, and better understanding the links between the two to tackle challenges that we're bound to face in 2022 and beyond.