Top shelf: Who has access to the healthiest processed foods?
From
Published on

11.06.19

Impact Area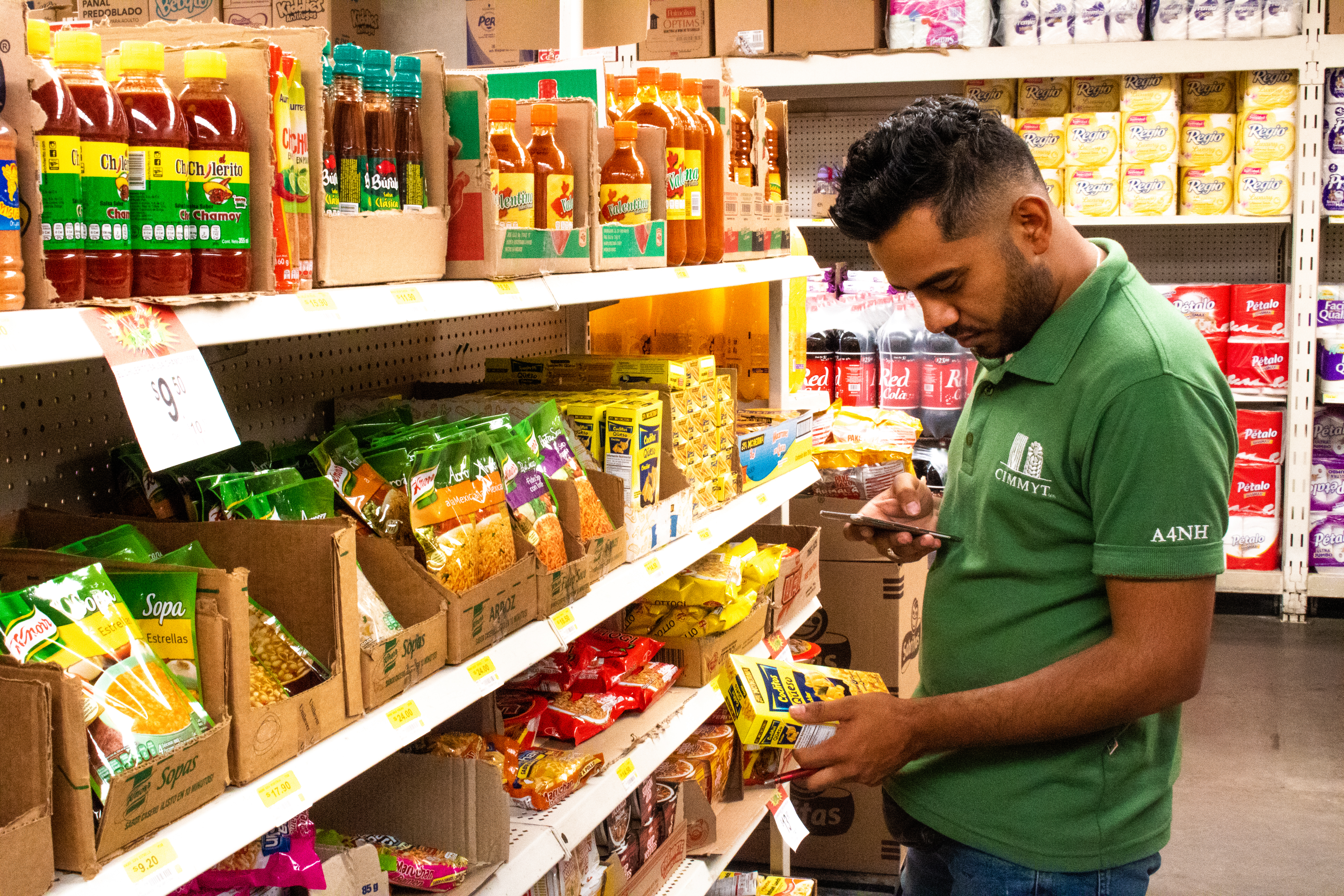 In 2013, Mexico had the fourth highest sales of ultra-processed products worldwide. This is indicative of one of the most important changes in food systems in middle-income countries in recent years: the shift away from meals prepared at home with fresh or minimally processed products towards meals that include ultra-processed foods.
"Typically, these products do not have any wholefood ingredient, are ready to eat, and are high in fat, sodium and sugar but low in fiber, protein and vitamins," says Ana Gaxiola, a nutritionist consultant working with the International Maize and Wheat Improvement Center (CIMMYT). "The health risks associated with their consumption have important, long-term implications for the health and nutritional status of individuals, families and communities."
Latin America has a sophisticated maize and wheat processing sector with the potential to segment urban markets according to income, preferences and knowledge. This has important implications for equity in access to food with higher nutritional value.
In 2018, CIMMYT researchers began a new investigative project in collaboration with two CGIAR research programs, Agriculture for Health and Nutrition (A4NH) and WHEAT, seeking to understand how affordability affects diets in different areas of Mexico City. "We want to better understand access to healthier maize- and wheat-based foods across differences in purchasing power," explains CIMMYT senior economist Jason Donovan. "Part of that involves looking at what processed products are available at what price and in different neighborhoods and the dietary implications of that."