Telescoping error in recalled food consumption: Evidence from a survey experiment in Ethiopia
From

CGIAR Initiative on Sustainable Healthy Diets

Published on

30.11.22

Impact Area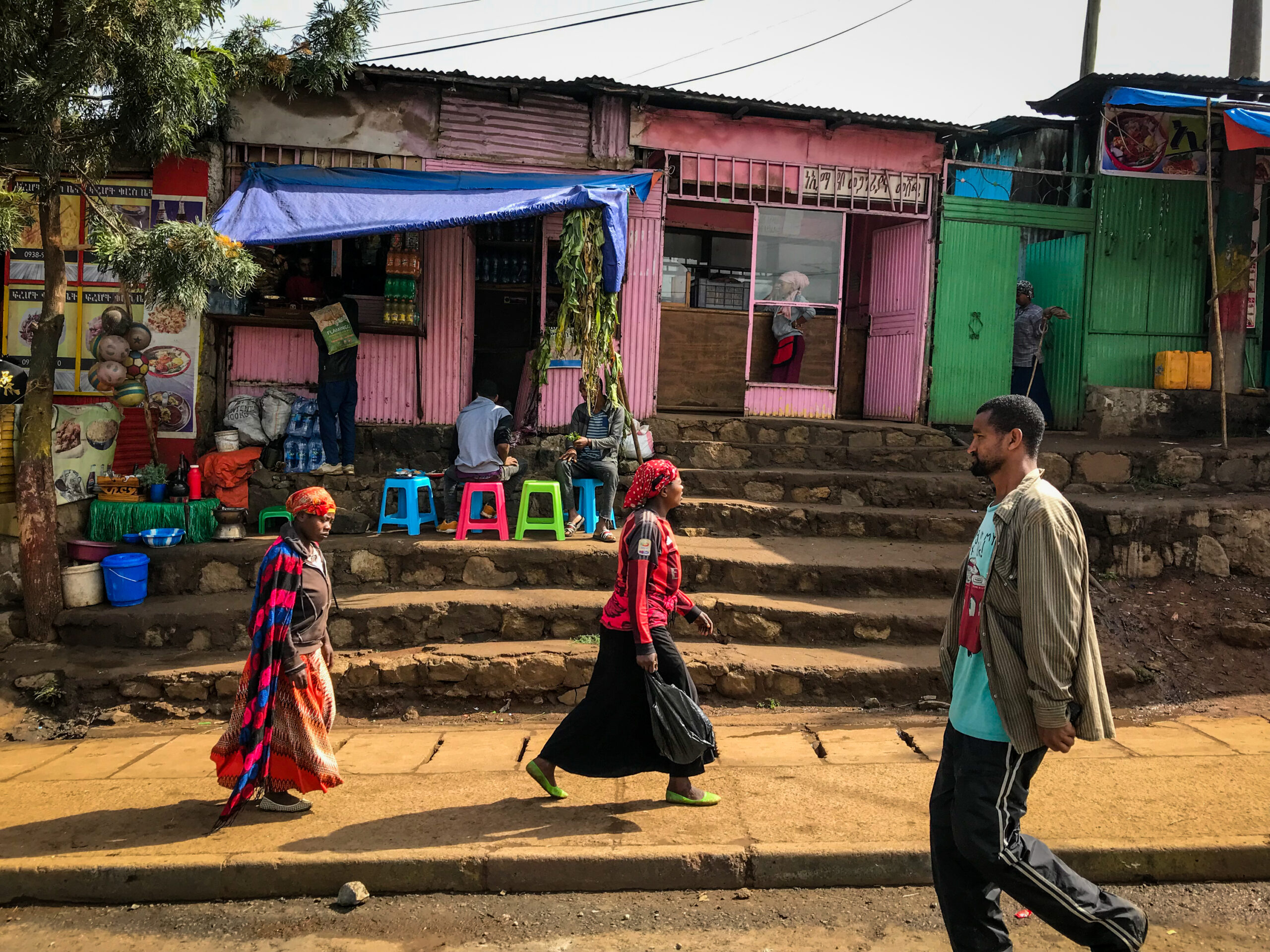 To enable a transition towards healthier diets, it is important to first understand what people eat. But almost any method of learning about consumption patterns relies on a survey respondent's ability to remember what they and others in their family ate. Whether people overestimate or underestimate their food consumption, it can be equally problematic for researchers. A recent paper published in the World Bank Economic Review looks at a particular kind of error in food consumption surveys called telescoping which affects the patterns found in consumption survey data.
Telescoping errors occur when survey respondents recall an event but their memory of the date of the event is inaccurate. In food consumption surveys, this means a respondent may report that their family ate eggs last week, but it might have been that they last ate eggs eight days ago, which fell out of the seven-day reference period. One way to correct telescoping errors is a two-visit interview format. Researchers recently conducted a survey experiment in Addis Ababa, Ethiopia, to measure the extent of telescoping bias on food consumption measures. More than 900 households were randomly assigned to a two-visit bounded recall – where they were asked about their consumption of 128 food items since the last visit by the survey team member – or a single visit unbounded recall – where they were asked about the consumption of the same 128 food items during the past seven days.
Results from the experiment found that the average value of reported food consumption was 16 percent higher in the unbounded single visit recall compared to the two-visit bounded recall. The research team found that most of the difference was explained in reported spending on less frequently consumed, protein-rich foods. It is likely that food security indicators based on household dietary diversity measures are overstated with unbounded recalls.
The results have implications for how the development community measures progress towards goals related to poverty, food insecurity, and social inequality. The full paper and other recent and relevant publications from Ethiopia by researchers from the International Food Policy Research Institute (IFPRI) are available here.
The CGIAR Initiative on Sustainable Healthy Diets through Food Systems Transformation (SHiFT) combines high-quality nutritional and social science research capacity with development partnerships to generate innovative, robust solutions that contribute to healthier, more sustainable dietary choices and consumption of sustainable healthy diets. It builds on CGIAR's unparalleled track record of agricultural research for development, including ten years of work on food systems and nutrition under the CGIAR Research Program on Agriculture for Nutrition and Health (A4NH), particularly under the research flagship Food Systems for Healthier Diets.
Header image: Pedestrians walking in Addis Ababa, Ethiopia. Photo by Natasha Elkington/CIFOR from Flickr.