Reviving the pulse in food security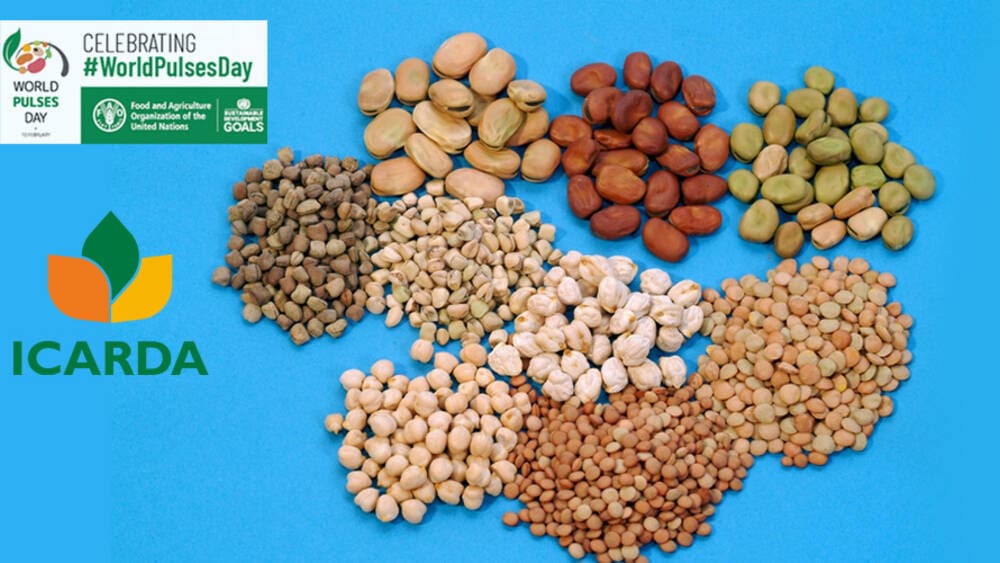 World Pulses Day, hosted by the Food and Agriculture Organization (FAO) of the United Nations, raises awareness about the nutritional benefits of a global wonder food: pulses. CGIAR, the world's largest global agricultural innovation network, is working hard with FAO to raise the profile of these delicious and nutritious crops by showcasing the pivotal role pulses can play in achieving global food security goals and targets.
The ongoing climate crisis highlights more than ever the need to diversify our agri-food systems to more climate-smart ways of producing our food, strengthening supply chains, and improving diets, especially for family farmers and low-income consumers in vulnerable dry regions. ICARDA works alongside other CGIAR research centers with the CGIAR Research Program on Grain Legumes and Dryland Cereals (GLDC), to carry out research on pulses to demonstrate how they can benefit not just family farmers but also world pulses production as a whole, to help achieve global food security targets and better diets at affordable price for the poorest.