Tracing high-iron beans to the genebank
From
Published on

08.03.19

Impact Area
Funders

Global Crop Diversity Trust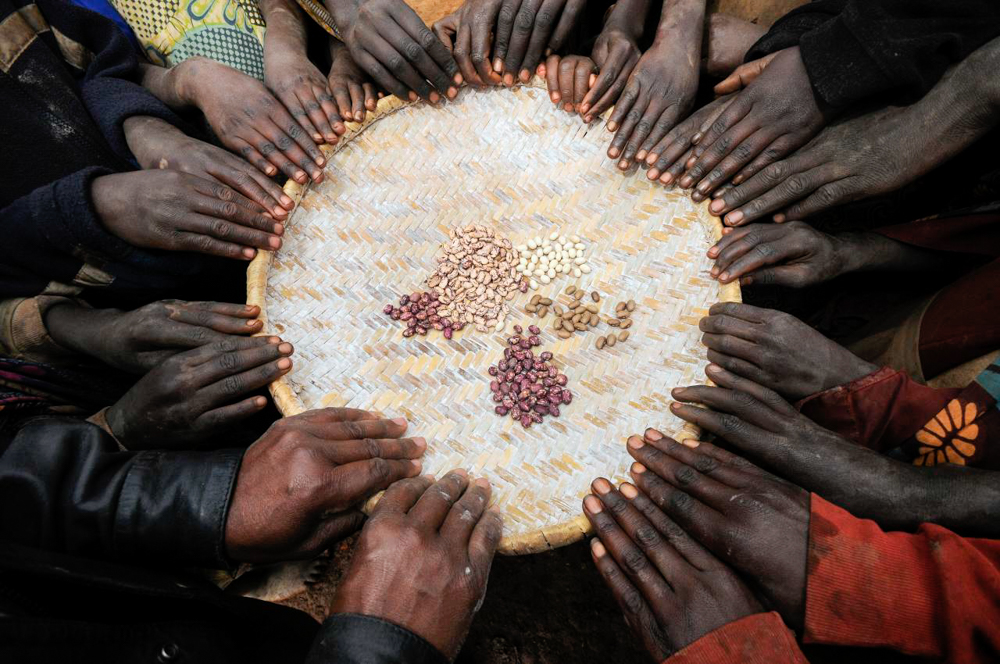 A Genebank Platform Impact Fellow looks at the journey of beans from the genebank to farmers' fields.
Stefania Sellitti may not be able to trace her family history back beyond her great grandfather, but she can trace the ancestors of the bean variety MAC 44 back no fewer than 10 generations. Stefania, an economist who recently participated in the CGIAR Genebank Platform's Impact Fellowship Program, has just completed a study of several different high-iron climbing beans, following them back to where some of their ancestors are to be found – the genebank of the International Center for Tropical Agriculture (CIAT).
As part of a six-month fellowship, Stefania sought to track the whole journey of a genebank bean sample, from its introduction into a genebank, through its distribution and use in breeding programs, to its production by farmers and ultimately its consumption in Rwanda.