CGIAR Annual Performance Report 2020 now available online
From
Published on

02.08.21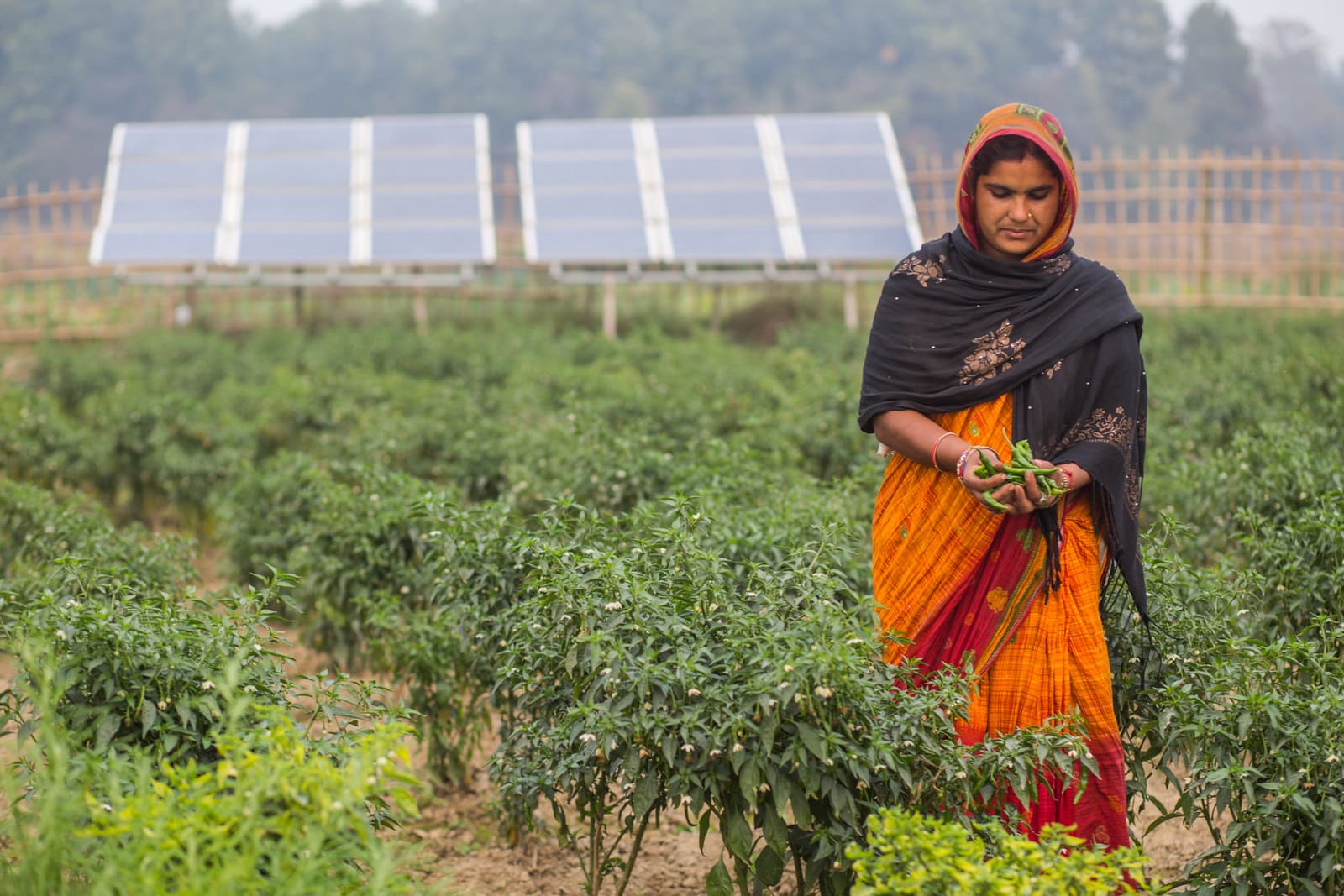 The COVID-19 pandemic made 2020 a challenging year, placing considerable strain on global food systems. A new online report, CGIAR Annual Performance Report 2020: Growing Resilience for a Better Future, details how CGIAR worked with partners to respond to shocks to food security around the world and to build back more resilient land, water and food systems. The fourth in a series of annual performance reports on CGIAR, the online document presents research-to-impact results in 2020 across CGIAR. 
CGIAR Annual Performance Report 2020: Growing Resilience for a Better Future 
Despite the year's challenges, CGIAR continued to work toward, and make, strong contributions to the United Nations' Sustainable Development Goals (SDGs) and advanced its transition to One CGIAR.
"With poverty and hunger expected to rise, the fragility of food systems being ever more obvious and an urgent need for transformation in them, the need for CGIAR to be more impactful than the sum of its parts is more compelling than ever before,"- Juergen Voegele, Chair, System Council, SC11 Chair's Summary 
Our response to the COVID-19 pandemic
The 2020 Annual Performance Report features CGIAR's response to the COVID-19 pandemic and details the work of the CGIAR COVID-19 Hub. The Hub leverages CGIAR's knowledge, in-country resources, outreach, communications, and extensive partner network to help countries build resilience and cope with the impacts of the pandemic on food systems. 
The report also outlines how CGIAR's Research Programs (CRPs) and Platforms adapted to the challenges of the pandemic by restructuring and re-prioritizing their research to address the health crisis. CRPs and Platforms supported stakeholders in both responding to the emergency and building longer-term resilience. 
Our impact
The 2020 report details the latest results regarding the impact of CGIAR research on meeting the SDGs and achieving CGIAR's System-Level Outcomes (SLOs): reduced poverty; improved food and nutrition security; and improved natural resources and ecosystem services. In 2020, 92 cases of high-level impact aligned to the SDGs were reported across the CGIAR Portfolio. 
A special section of the report dives into CGIAR's work in Ethiopia. CGIAR innovations have reached between 4.1 and 11.0 million Ethiopian households, with substantial benefits to poverty reduction and household wellbeing. A 2020 study on the adoption and diffusion of CGIAR-related innovations assessed 52 different innovations related to animal agriculture, crop germplasm improvement, and natural resource management, along with 26 instances of policy influence in the country between 1999 and 2019. 
The Annual Performance Report also details how an external assessment of CGIAR's return on investment in 2020 commissioned by the Supporters of Agricultural Research (SoAR) Foundation found that over the past 50 years, every dollar invested in CGIAR research and development (R&D) gave a return of US$10, that is, a ten-fold return.  
Results indicators
The report presents quantitative results for 2020, with key numbers given on CGIAR innovations, policies, partnerships, capacity development, Altmetric Attention Scores, and peer-reviewed publications, as well as figures on funding and finance. 
All of these figures can also be explored via the CGIAR Results Dashboard and the CGIAR Financial Report Dashboards. 
In 2020, across the CGIAR Portfolio, 104 innovations — significant products or findings — were taken up by next users — a 79% increase from the previous year. CGIAR also reported 265 innovations available for uptake. CGIAR reported a total of 1,821 innovations, with the majority related to genetic innovation. In 2020, CGIAR also reported 128 policies, legal instruments, or investments influenced by CGIAR research. 
CGIAR highlighted 334 partnerships in 2020, a critical aspect of CGIAR's capacity to conduct research and achieve impact at scale, of which 39% of them related to research. CGIAR made important capacity development contributions in 2020. A total of 1,180,222 trainees (including long- and short-term; 53% women and 47% men) were involved across the CGIAR Portfolio. A total of 591 PhD students were incorporated in CGIAR research initiatives in 2020, of which 38% were women. 
CGIAR researchers produced a total of 2,193 peer-reviewed publications in 2020, 80% of which were open access, and 91% published in ISI journals.  
Recent achievements
A selection of recent achievements in the Annual Performance Report highlights the diversity of CGIAR and partner contributions, ranging from the impact of conservation agriculture on reducing climate risks in Southern Africa to water technologies that have informed energy policies in Uzbekistan, to the livelihood opportunities created by Farmer Business Schools in Asia and beyond.
The full range of achievements for 2020 can be explored via the CGIAR Results Dashboard, revealing the depth and breadth of CGIAR's research-for-development contributions. 
Working together
The report summarizes the work in 2020 of four CGIAR Platforms:
In addition, the report shows how CGIAR has worked together in such areas as governance and open and FAIR data assets, as well as gender, diversity, and inclusion in CGIAR workplaces.    
Header photo: A vegetable farmer who uses solar irrigation in Nepal. Photo by N. Baral/IWMI.