Our response to the COVID-19 pandemic
In response to the global COVID-19 pandemic in 2020, CGIAR drew on its resources, assets, and tools to conduct COVID-19-relevant research as part of a rapid and impactful response plan. In 2020, this rapid response addressed the immediate crisis and identified actions that would contribute to a transformation of the world's food systems to "build back better."
CGIAR made publicly available its analyses of the impact of COVID-19 and research-based solutions to enable informed decisions and guide public sector programs that sought to improve food system responses and social protection. At the global level, CGIAR worked together with United Nations (UN) agencies and other development partners to understand the multifaceted impacts of the pandemic and form an effective and evidence-based response.
Importantly, CGIAR established a COVID-19 Hub in 2020, which:
1. Articulated a set of prioritized areas of work on COVID-19 response, recovery, and longer-term resilience.
2. Provided a systemwide entry point on COVID-19 for partners and Funders.
3. Delivered an active intelligence service to the CGIAR System Board on COVID-19 impacts and priority responses.
The pandemic has highlighted how the global food system is creating and multiplying health, environmental, social, and economic risks. CGIAR's role in fostering a transformation of the food system is now more critical and urgent than ever.
---
OUR RESPONSE, IN-DEPTH
---
CGIAR COVID-19 research
In 2020 CGIAR's Research Programs (CRPs) and Platforms adapted to the challenges of the COVID-19 pandemic and restructured and re-prioritized their research to address the health crisis and support stakeholders to both respond to the emergency and build longer-term resilience.
Lockdowns and travel restrictions significantly affected the work of CRPs and Platforms in 2020. Data collection — including through household surveys and fieldwork — was restricted, cancelled, or postponed. Social distancing and related measures also affected labor. For example, the CGIAR Genebank Platform focused on sustaining sufficient staff in laboratories, screenhouses and fields to carry out critical operations to avoid the loss of accessions. Policy support and capacity building were also affected, with A4NH reporting the interruption of PhD projects and the postponement of policy engagement activities.
Yet as the events of 2020 unfolded, priorities were revised, and research, capacity building, collaboration methods and budgets were adapted to meet the challenging circumstances.
In-person data collection methods in many instances were replaced by phone-based interviews and surveys; training activities were adapted to virtual formats; and virtual seminars and webinars were held in place of face-to-face events. The GENDER Platform noted that while this made it challenging to build social capital, it did offer opportunities for more inclusive participation and thus provide lessons for how to improve future events.
The CRP on Grain Legumes and Dryland Cereals (GLDC) used radio messages to support farmers across program locations. Moreover, the CRPs on Agriculture for Nutrition and Health (A4NH), Water Land and Ecosystems (WLE) and Roots, Tubers and Bananas (RTB) all reported strengthening the role of local partners and providing training remotely or in smaller groups in response to the conditions presented by the pandemic.
As the events of 2020 unfolded, CGIAR and its Centers revised priorities, along with adapting research, capacity building, collaboration methods and budgets to meet the changed circumstances presented by the pandemic.
The global health crisis also brought into focus the importance of global collaboration around open science, data sharing, digital tools, and leveraging computational power to accelerate research. The Platform on Big Data in Agriculture noted how the pandemic in 2020 had further driven the digitalization of research and delivery, including automation processes. The crisis also increased awareness of the value of good quality data and revealed the agility and adaptability provided by digital services for marketing, extension, and distribution.
In 2020, the pandemic saw CRPs and Platforms embark on new COVID-19-relevant studies, as well as incorporate COVID-19 analyses into ongoing projects.
Within the CRP on Policies, Institutions and Markets (PIM), ongoing work in Ethiopia pivoted to examine effects of COVID-19 restrictions on rural households and the delivery of health services. In Mozambique, ongoing work on school meals and literacy programs in public primary schools was augmented by an evaluation of the impacts of COVID-19-related school closures on adolescent human capital and mental health. The Food Trade Policy Tracker mapped food export restrictions implemented by governments in response to the pandemic and documented their impact, showing that such restrictions have interrupted progress toward economic integration in Africa and jeopardized food and nutrition security around the world.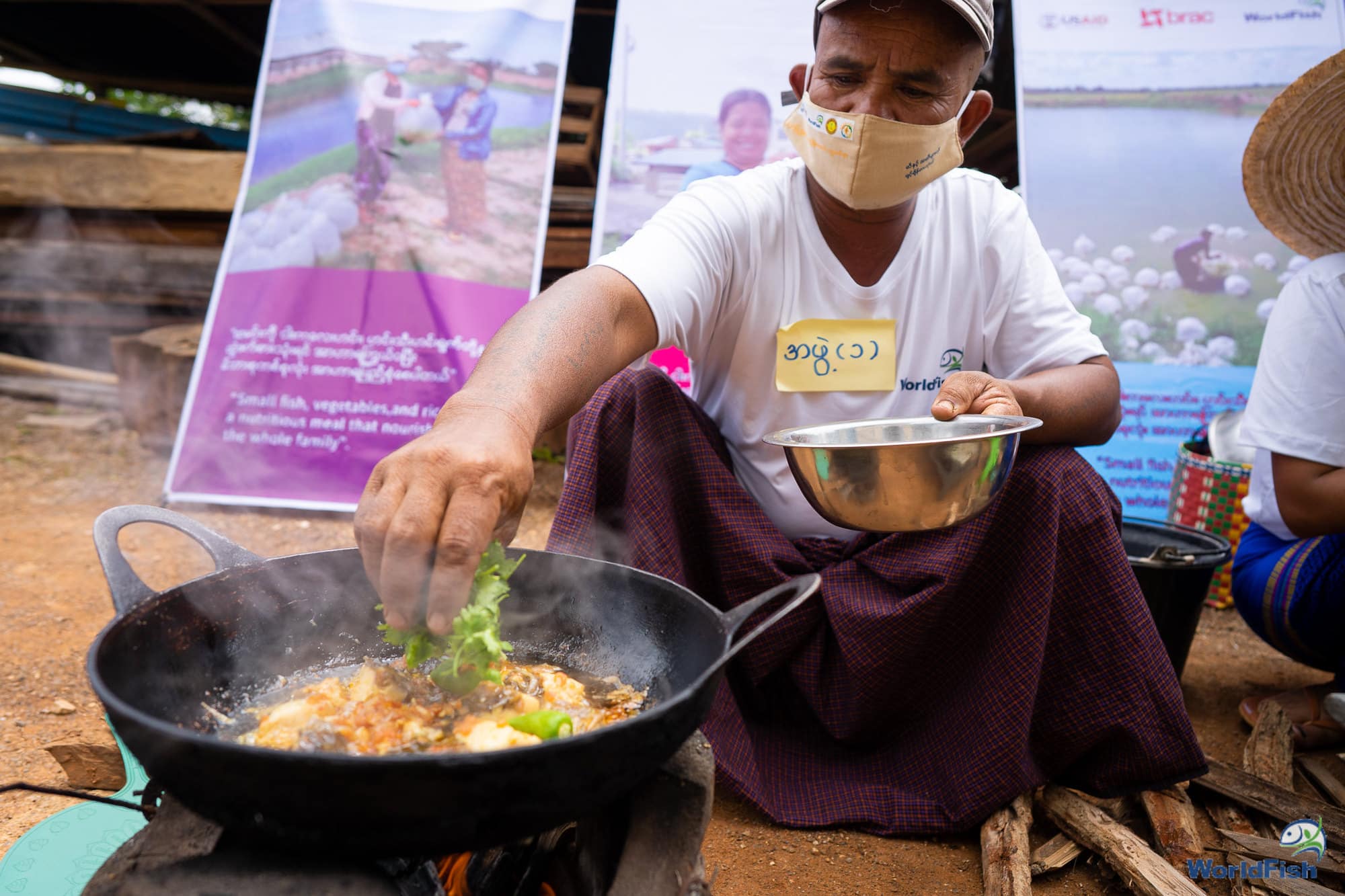 Several CRPs focused on analyzing the impact of COVID-19 on value chains in 2020. The CRP on Forests, Trees and Agroforestry (FTA) funded studies assessing the impacts of the crisis on wood fuel in the Democratic Republic of Congo, shea in Burkina Faso, forestry enterprises in Cameroon, natural rubber in Indonesia, and smallholder agroforestry farmers in Honduras, all of which were part of their COVID-19 Rapid Research Response Program. In addition, FTA published an innovative and comprehensive framework for analyzing the pathways and impacts of COVID-19 on agro-ecosystem resilience and related livelihoods and landscapes.
PIM launched several studies to analyze the impacts of COVID-19 on value chains, including studies of coffee in Guatemala, fish in Nigeria, coffee and vegetables in Ethiopia, fruits and vegetables in Kenya, maize in Uganda, various crops in Malawi, rice in Bangladesh, fish in India, and cassava in Vietnam and Cambodia.
The CRP on Climate Change, Agriculture and Food Security (CCAFS) launched a project together with the Deutsche Gesellschaft für Internationale Zusammenarbeit (GIZ) and the Centre for Coordination of Agricultural Research and Development for Southern Africa in 2020 to harness the data and evidence available to better understand the impact of COVID-19 on agricultural production systems, natural resources, biodiversity, and local economies. The project was designed to inform policies and action in the Southern African Development Community and develop a monitoring framework for COVID-19 to evaluate changes beyond the pandemic.
The pandemic's effects on nutrition and food security were at the center of assessments by CGIAR scientists in 2020. A4NH researchers examined the impact of the COVID-19 outbreak on nutrition and made recommendations on how to protect vulnerable groups. Research also drew attention to the expected increase in child malnutrition as a consequence of the pandemic.
Scientists within the CRP on Rice (RICE) drew on an analysis of the domestic rice value chain in West Africa to anticipate the impacts of the COVID-19 pandemic on the resilience of the value chain and its capacity to sustain food security in the region.
RTB research revealed that strong local market chains, robust smallholder production systems, and increased commercial utilization make roots, tubers and bananas especially suited to securing nutrition when markets and mobility are uncertain. 
In 2020, the pandemic saw CRPs and Platforms embark on new COVID-19-relevant studies, as well as incorporate COVID-19 analyses into ongoing projects. 
It also became clear early in the pandemic that small-scale fisheries were providing a critical source of nutrition and income for many rural communities in Africa, Asia and the Pacific. Through a regional Pacific food system resilience synthesis, scientists within the CRP on Fish Agri-Food Systems (FISH) examined the impact of the pandemic on Pacific food systems and identified strategies to secure these systems, including bolstering regional production and interregional trade, along with enhancing the storage, processing, and distribution of food commodities throughout the region.
COVID-19's effects on women were assessed in 2020. Joint PIM and CRP on Livestock (LIVESTOCK) research on the effects of the pandemic on dryland farmers in rural Egypt and Tunisia identified the often undervalued and hidden contribution that women make to rural dryland farming practices. Building women's resilience to the impact of COVID-19 and even afterward is important for strengthening the flexibility of households and whole communities and can be accomplished through better transport, consistent and affordable supplies of feedstock and other agricultural inputs, digital access, and assistance with domestic issues.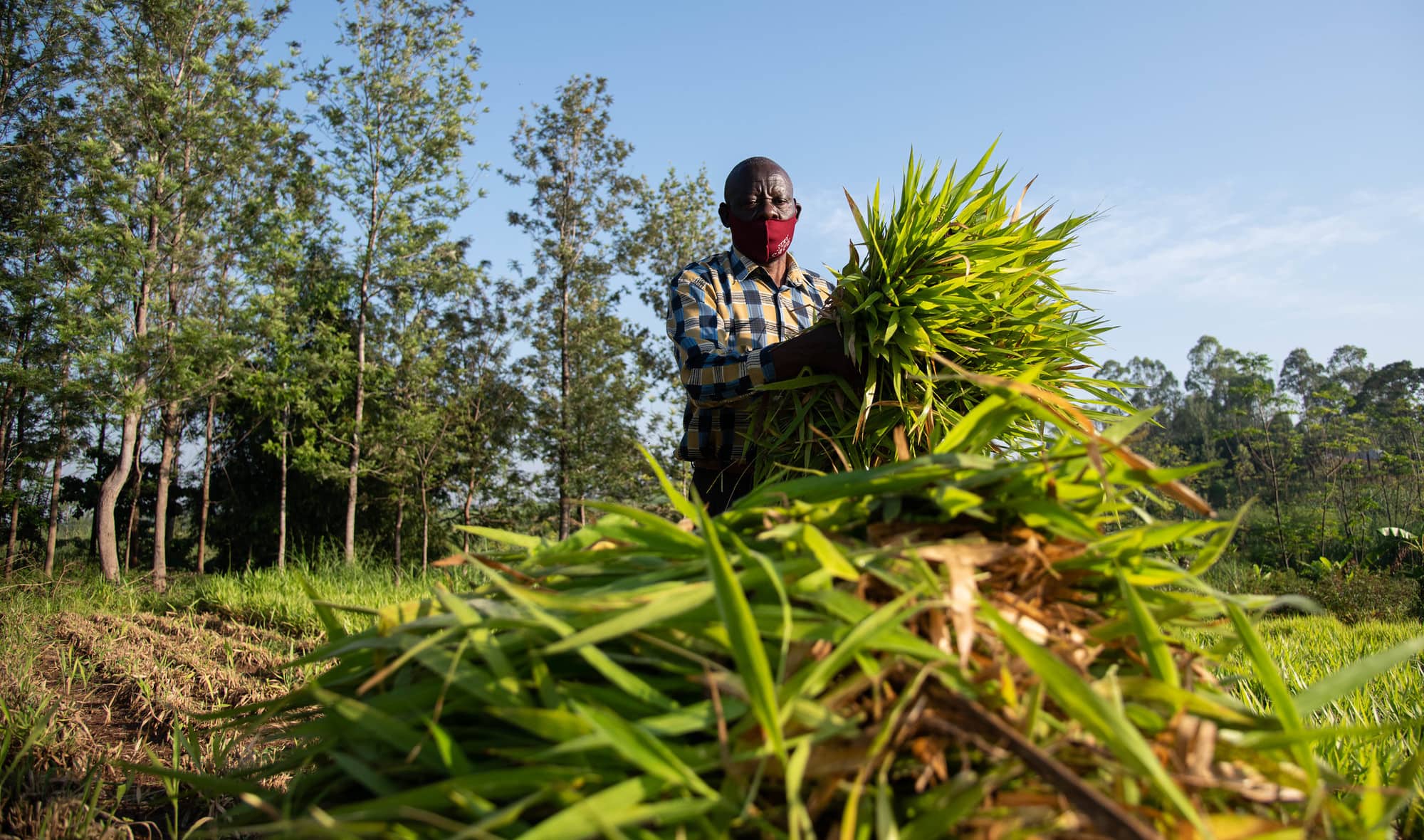 In Nepal, WLE examined the effects of the pandemic on women, revealing how women can become key players in strengthening resilient food systems in Nepal with the right conditions, which includes the political will to invest in women's education, capacity, and networks.
CGIAR research was also used to inform policy decisions in 2020. Scientists from the CRP on Wheat (WHEAT) and the CRP on Maize (MAIZE) were part of a multicenter initiative in Bangladesh that provided recommendations for policy action to the Secretary of Agriculture and Ministry line agencies, positioning the CGIAR as a "go-to" institution for advice on the COVID-19 response in Bangladesh.
PIM scientists built on past investments in economywide tools and social accounting matrices and used multiplier models to assess the short-term impacts of COVID-19 and policy responses at country level for over 20 countries and engaged closely with the governments of Egypt, Myanmar, Nigeria, Rwanda, and South Africa to identify policy priorities to support recovery.
Coping with the pandemic and building longer-term resilience to shocks also required boosting disaster preparedness. WLE scientists worked with the UN Platform for Space-based Information for Disaster Management and Emergency Response to couple extreme weather forecasts with crop information to highlight where crops might be at risk of extreme weather events, such as cyclones. This information was combined with information on the number of COVID-19 cases in affected regions, providing governments and their agricultural extension services with information to help coordinate and plan harvests and disaster preparedness measures during the pandemic. 
The pandemic's effects on nutrition and food security were at the center of assessments by CGIAR scientists in 2020.
Highlights
Adapting agricultural expertise to fight the pandemic in Ethiopia
During the pandemic, Ethiopia, like many nations in Africa, faced challenges in deploying COVID-19 testing at scale, which global health professionals consider key to managing, tracking, and containing the spread of the virus.
LIVESTOCK scientists, in collaboration with various institutions and experts from national partners, supported the Ethiopian government in its effort to contain the spread of COVID-19 through optimizing and validating pooled testing to increase efficiency.
To best identify areas where mass sampling and other priorities could be channeled, another group of scientists with support from WLE and the GIZ used their expertise in geospatial planning and analysis to locate COVID-19 hotspots that would help streamline responses to localized outbreaks.
This timely work advised where the government should focus to contain the spread of the disease while exploring options to predict its future spread. It also mapped the distribution of health facilities, stores, marketing centers, and transport lines to define the optimal route of communication for emergency management, and developed a digital platform to store, update, and share information related to COVID-19 in Ethiopia.
Highlights
Ensuring the supply of biofortified planting material during the pandemic
Amidst COVID-19 restrictions, A4NH's HarvestPlus continued to deliver biofortified planting material to farmers through various partner-based approaches, consistently innovating to minimize risks of disruptions to food supply chains and protect access to nutritious crops as the pandemic unfolded.
HarvestPlus ensured continued contact with beneficiaries in 2020 by using a range of techniques, including forming decentralized, community-based seed systems; setting up virtual or socially distant agronomic training sessions; and working with the private seed sector in countries where agriculture is an essential sector.
In Nigeria, to ensure that the more than 4 million farmers growing biofortified crops in Nigeria  — and households depending on these crops for nutrition and livelihoods — could plant, cultivate, harvest, and sell these crops, HarvestPlus established a plan to ensure that maximum support was provided to farmers in the planting season and operations ran smoothly, while ensuring the safety of their staff and minimizing exposure to COVID-19.
HarvestPlus catalyzed action and helped coordinate responses among public and private stakeholders. The HarvestPlus team focused on the intervention areas that would achieve maximum impact to protect food systems in the country, which included supporting the procurement and distribution of Vitamin A maize and cassava seeds for subsidy programs. In Nigeria, HarvestPlus negotiated a 10% price discount with seed companies for Vitamin A maize seed and a 20% discount for Vitamin A cassava stems. By linking agro-dealers in Niger, Kaduna, Ogun, Oyo, Enugu, and Imo states to seed companies that were offering the discount, farmers were able to access the seed at a much lower cost.
In Guatemala, where HarvestPlus has reached more than 50,000 farmers with biofortified crops such as zinc maize and iron bean, the government's 2020 Economic Recovery Plan in response to COVID-19 included biofortified crops and food. According to the Economic Recovery Plan, the government aims to purchase more than 22,000 tons of maize and more than 4,500 tons of beans annually, including some biofortified varieties developed by Institute of Agricultural Science and Technology of Guatemala and other HarvestPlus partners.
In Colombia, the Ministry of Agriculture and Rural Development, together with HarvestPlus and the Alliance of Bioversity International and CIAT, announced that more than 14 tons of biofortified maize, bean and rice seed would be distributed free of charge to at least 7,000 rural farming families throughout the country.
CGIAR COVID-19 Hub
The CGIAR COVID-19 Hub was officially launched in July 2020 as part of CGIAR's rapid response to the COVID-19 pandemic. In 2020, it leveraged CGIAR's knowledge, in-country resources, outreach, communications, and extensive partner network to help countries cope with the impacts of the crisis on food systems and build resilience.
Hosted by A4NH and managed jointly with the London School of Hygiene & Tropical Medicine (LSHTM), the Hub provides evidence, innovations, and tools under four prioritized work areas: addressing value chain fractures; integrating a One Health approach; supporting country-specific responses to COVID-19; and addressing food system fragilities to build back better.
In addition to the health burden of the COVID-19 pandemic, government measures to stop the spread of the disease have negatively affected economies, livelihoods, and food systems, including agrifood value chains. As detailed in the Hub's Analytical Framework for Addressing Value Chain Fractures, completed in 2020, the two types of restrictive policies that affected agrifood value chains the most were restrictions on movement and markets. The Framework provides a robust basis for generating valuable lessons on mitigating such shocks in the future. A stock-taking exercise to catalogue CGIAR and non-CGIAR research on the impacts of COVID-19 on agrifood value chains and identify innovations and research gaps was also launched in 2020.
A One Health approach, which considers the connections between human, animal, and environmental health, is essential for understanding zoonotic disease emergence and preventing future zoonoses and potential pandemics. In 2020, the Hub began a review of the crossover of diseases, focusing on the typology of situations in which new pathogens cross from animals to humans, and their economic and policy impacts. Two epidemiological studies on disease transmission at the interface of animals, humans, and environments were initiated with national partners in Kenya and Vietnam. The Hub also developed a framework for epidemiological risk mapping.
To ensure that CGIAR COVID-19 research is demand-driven and responds to the specific needs of countries, the Hub rapidly established country teams in two pilot countries: Bangladesh and Ethiopia. These teams, comprising researchers from across the System, launched the country engagement process to prioritize research in support of the COVID-19 response. This process involved interacting with government representatives and UN agencies to align CGIAR research with national priorities to co-design country-specific action plans. A high level of demand led the Hub to expand to three additional countries at the end of 2020: Malawi, Myanmar, and Nigeria.
The COVID-19 pandemic exposed weaknesses in global food systems and revealed the need to build stronger and more resilient food systems moving forward. Understanding the impacts of COVID-19 on food systems, food security, and nutrition is a critical foundation for enhancing resilience. In 2020, the Hub undertook a systematic review of published evidence to identify key fragility points in food systems and underlying vulnerabilities.
In 2020, the COVID-19 Hub actively conducted outreach for researchers, policymakers, funders, and practitioners working on the response to the COVID-19 pandemic. The COVID-19 Hub website showcases COVID-19 research from across CGIAR.
The CGIAR COVID-19 Hub leveraged CGIAR's tools and knowledge, in-country resources, outreach, communications, and extensive partner network to help countries cope with the impact of the crisis on food systems and build resilience.