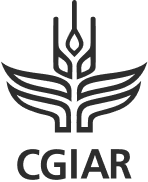 PERFORMANCE REPORT
2017
TRANSFORMING THE GLOBAL FOOD SYSTEM
CGIAR portfolio progress in 2017
0
Policies, legal instruments, investments
0
Innovations, including 348 available for uptake
0
Participants (40% women) in CGIAR training courses or events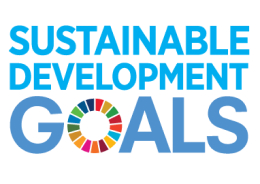 TRANSFORMING THE GLOBAL FOOD SYSTEM
Progress towards the Sustainable Development Goals
CGIAR is positioned to make a real difference in the trajectory of humanity and the planet, and make a critical contribution to the Sustainable Development Goals.
READ MORE
PUBLICATIONS HIGHLIGHTS
1,764
peer-reviewed publications authored/co-authored by CGIAR researchers
1,208
of all CGIAR publications were tracked via Altmetric
799 of these publications received attention from social media, news media and in policy documents
45

policy document citations from institutions such as FAO, the World Health Organization, the World Economic Forum and the World Bank

540

mentions in sources such as Newsweek, National Geographic, The Japan Times, The Times of India, Al Jazeera, Business Insider, El País, The Guardian, The Zimbabwe Star, AllAfrica, and BBC News

12,906

tweets

16,473

saves on Mendeley
WORKING TOGETHER TO BOOST PERFORMANCE
CGIAR is working towards improving system performance. We will take bold steps forward to deliver high quality research through a commitment to partnership, transparency and accountability.
Key components of a new reporting system were approved in 2017, including a set of Common Results Reporting Indicators.
CGIAR Research Programs depend on integrated monitoring, evaluation, learning, and impact assessment to test their assumptions, learn, and improve their work.
CGIAR assets
CGIAR has a wealth of experience and knowledge spanning 50 years, with a global network of 15 top-class Research Centers that implement 15 Research Programs and Platforms in partnership with 3,000+ organizations in more than 70 countries around the world.
Header photo credits: Peatlands fire, Indonesia, by A. Erlangga/CIFOR; Female empowerment discussion, Kenya, by C. Schubert/CCAFS; Genebank plant samples, Colombia, by N. Palmer/CIAT; Research on migration, Nepal, by M. Edliadi/CIFOR. Welcome messages photo by G. Smith/CIAT. Background photos: CGIAR Portfolio Progress in 2017 by M. Edliadi/CIFOR; Working Together to Boost Performance by D. Mills/WorldFish.