The role of improved forages in solving the water scarcity issue of 4 billion people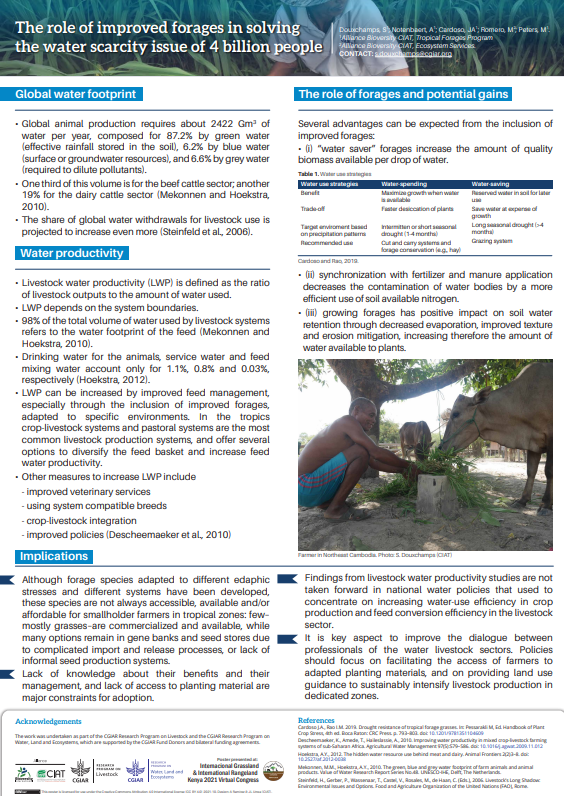 From
Published on

25.10.21

Challenges
Download
Global animal production requires about 2422 Gm3 of water per year, composed for 87.2% by green water (effective rainfall stored in the soil), 6.2% by blue water (surface or groundwater resources), and 6.6% by grey water (required to dilute pollutants).
One third of this volume is for the beef cattle sector; another 19% for the dairy cattle sector (Mekonnen and Hoekstra, 2010).
The share of global water withdrawals for livestock use is projected to increase even more (Steinfeld et al., 2006).
Douxchamps, Sabine; Notenbaert, An; Cardoso, Juan Andrés; Romero, Miguel; Peters, Michael