Wellness ERG discusses mental health and wellbeing
From
Published on

06.07.21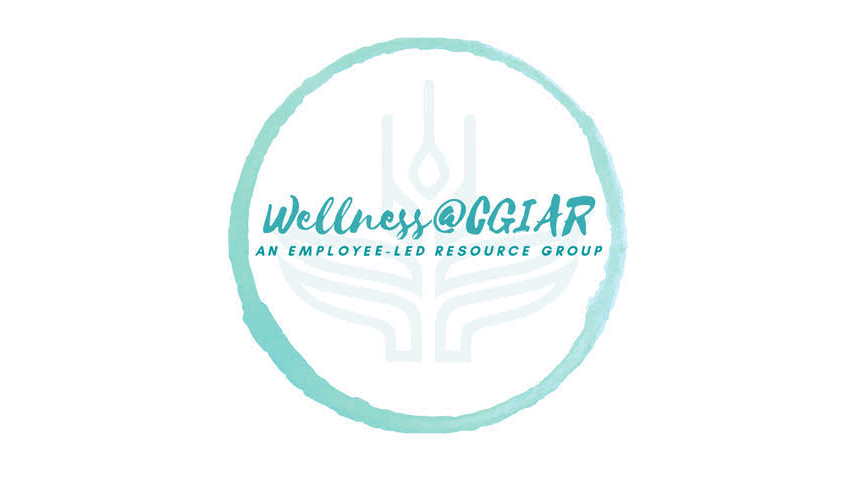 Rattles, flutes, and singing bowls were part of the mesmerising sound-healing session, one of many at a day-long event organised by the Wellness Employee-led Group (ERG) on Tuesday, June 22nd.
Participants also attended a hypnotic breathing workshop and a yoga session, relaxing minds and bodies alike. Conversations with internal and external experts provided precious insights on the psychological impacts of COVID-19.
Welcome to CGIAR's first Wellness Day, entitled "Mental health in a time of COVID", which showcased some of the many ways in which staff can take care of their mental health and wellbeing in the middle of a global pandemic.
Fiona Farrell, CGIAR's Senior Advisor for Gender, Diversity and Inclusion (GDI) said that workplace wellness is important in normal years, but critical right now.
"The global pandemic has placed heavy physical and psychological tolls on CGIAR staff, our friends, families and our communities," she said, noting the range of approaches and tools for mental health.
"Different things work for different people," she said. "The more tools we have in our toolkit to cope with these challenging times, the better."
Almost 600 colleagues took part in the online event, which discussed ways to nurture mental health, including  exercise, gardening, healthy eating, meditation, mindfulness, time in nature, painting, and much, much more.
Some colleagues shared the ways in which their workplaces are consciously supporting mindfulness and positive mental health.
EXCEPTIONALLY TOUGH
Jyotsana Dua, a senior office manager in Delhi, said the sudden switch to remote work, combined with the uncertainty of the situation, had been very stressful.
"The sheer magnitude of the impact of COVID has been exceptionally tough for our staff mental health issues," she said.
However, the leadership in Delhi responded quickly, she said, setting up a COVID response committee and organising surveys to understand the most pressing priorities. Psychology, yoga, and meditation workshops helped reduce anxiety, while supervisors eased the workload and worked to keep relationships strong.
"Birthdays were celebrated, get-togethers were organized, precious moments of life were discussed, indeed, all on virtual platforms," Jyotsana said.
"As a result of these efforts, even though India is still reeling under the second wave, I am proud of the way that our staff has held up."
When anxiety becomes overwhelming, staff can access free confidential professional support through the Rome Institute. Experts from the Institute spoke about the importance of reaching out when things are tough.
Kevin Cullen, a counsellor, said isolation was a common theme for many people. It has been particularly difficult for single people, working mothers, frontline workers, and people in new job roles, who have not been able to meet their colleagues, he said.
Michelle Mathero Nkhalamba, another counsellor, said that anybody can struggle with mental health issues, which are not a sign of weakness.
"The past six months have been a rollercoaster," she said.
Launched in November 2020, the Wellness@CGIAR ERG connects volunteers across the organization to support colleagues with their mental and physical health.
Doina Huso, Vice-Chair of the ERG said that resilience comes from learning to cope in a healthy way.
"Your mental health should be a priority," she said.
Interested CGIAR staff are encouraged to join the Wellness ERG, which can be contacted by reaching out to  ERG Chair, Alonso Ballon at a.ballon@cgiar.org or Vice-Chair, Doina Huso at d.huso@cgiar.org.