Wellness ERG launches with discussions on mental health and mindfulness
From
Published on

02.11.20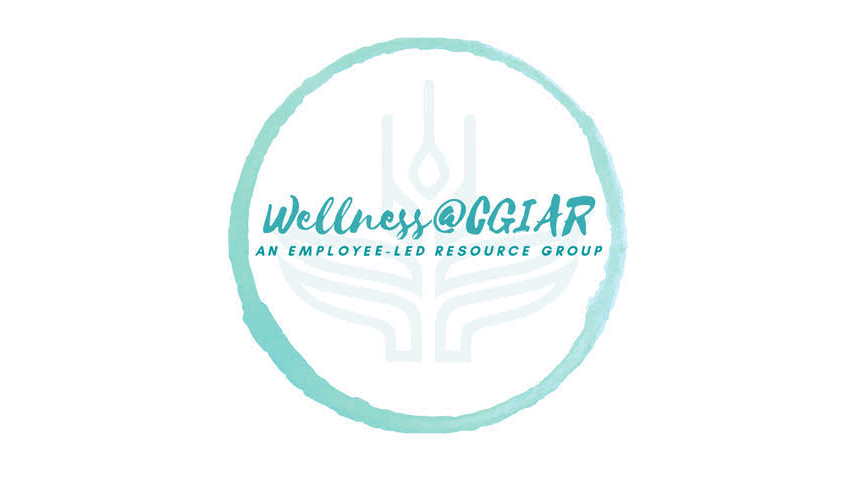 How can CGIAR staff keep themselves in the best possible mental and physical health? Why does that matter? And why is this important to CGIAR's leadership?
These questions and more were answered on Thursday during the online launch of a new employee-led resource group (ERG) to promote and maintain wellness at CGIAR.
"When we are more content, we are more productive in our personal and professional life," said Elwyn Grainger-Jones, member of the Executive Management Team (EMT) and Managing Director, Institutional Strategy and Systems.
Even in normal times, people should be talking about wellness, he said. But this has been an extraordinary year. Covid is having a major psychological impact, causing some terrible depression and mental illness.
The transition to One CGIAR will inevitably create anxiety too. "We are going through a change process," said Elwyn. "I think it will create loads of exciting opportunities for all of us, but change is stressful."
Elwyn said he managed his stress levels through exercise, spending time with friends and family, taking his leave, and meditation.
The ERG, called Wellness@CGIAR, will provide members with information, community, and other opportunities, said Doina Huso and Celeste Dizon, two members of the ERG Organising Committee, who moderated the launch.
Webinar participants heard about the availability of free counselling for CGIAR staff, reading recommendations, mindfulness apps, and reliable blogs and websites on mental health.
Guest speaker Saskia Meckman, a mindfulness advocate, said mental health is the foundation of our wellbeing. It means being able to think, to learn, and to understand our emotions and our reactions to others.
"Mental health affects how we handle stress," she said.
ONE OF THREE ERGs
The Wellness@CGIAR group is one of three ERGS to be established this year. The two other ERGs will cover Women in Research and Science (WIRES) and anti-racism.
"The ERGs will be open to all staff from across the System who wish to join, to help make CGIAR more inclusive, and to help create communities of interest," says Fiona Farrell, Senior Advisor, Gender, Diversity and Inclusion (GDI).
"In other words, they will bring people together," she adds. "ERGs make the workplace more fun and better connected."
The launch of Wellness@CGIAR was spread across two webinars to accommodate different time zones, while French and Spanish translations were also made available. Some 161 people attended the first webinar and 74 people attended the second.
"We hope that you will all join this ERG and that we can continue to discuss this topic in the future," said Celeste.  Anybody wishing to get involved with Wellness@CGIAR should contact the group via ERGWellness@cgiar.org or talk directly with one of the coordinating committee members:
Doina Huso, WorldFish
Celeste Dizon, CIMMYT
Candice Perera, IWMI
Hamish Dunsford, CIMMYT
Leena Tripathi, IITA
Maimuna Ndour, Africa Rice
Nataliya Chankova, ICARDA
Nouhoun Belko, Africa Rice
Oluchi Ezekannagha, SO
Samson Adeleke, IITA
Shashwat Dung, IWMI