Weather, climate and gender: Promoting gender equality in rural climate services
From
Published on

27.12.18

Impact Area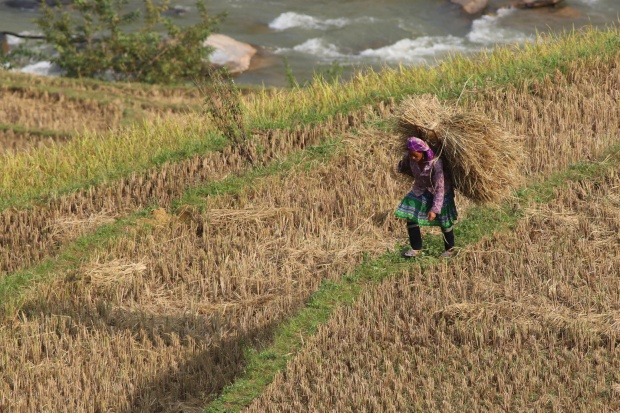 Climate change brings with it erratic and shifting weather patterns. The first five months of 2018 have been exceptionally warm, with hurricanes, floods, heat waves, and droughts wreaking havoc across much of the world. Receding ice in Antarctica also spells disaster for coastal regions as ocean levels continue to rise.
For smallholder farmers in developing communities, accessing weather information is essential, especially as the weather becomes harder to predict using traditional methods. Women smallholders, in particular, face a number of constraints when accessing weather information. Financial limitations often prevent women from owning information and communication technologies (ICTs), such as a cell phones or radios, making it difficult for such information to reach them. Gender-based differences in education levels and household duties may make it difficult for women to access, interpret, and make use of climate information. Extension services and other interventions may also miss women due to their exclusion from decision-making processes or social norms concerning their mobility and interactions in male-dominated spaces.
Given these constraints, projects aiming to improve access to climate services and insurance schemes must account for gender-based realities and needs. Researchers for the CGIAR Research Program on Climate Change, Agriculture and Food Security (CCAFS) Gender and Social Inclusion (FP5) and Climate Services and Safety Nets (FP4) Flagships recently developed a number of materials to assist project leaders, researchers, and other stakeholders in meeting the needs of men and women.
Identifying strategies for gender-transformative climate services
A gender checklist to "aid project leaders in their consideration of gender issues in climate services projects" is one of those materials. The checklist covers issues such as unequal access to communication channels and decision-making spaces as well as labor divisions that may preclude women from making use of new tools or strategies. In addition to pointing out potential pitfalls in a project, the checklist also provides examples of how to overcome these issues and create inclusive projects with lasting outcomes.
Additional materials produced by FP4 and FP5 stress the importance of the monitoring and evaluation (M&E) of climate services through a gendered lens. This includes information on key gender-based factors that influence inequalities in the access to and use of climate services and assessment of the impacts of climate services on women's participation in agricultural decision-making. The documents also provide sample questions for quantitative and qualitative data collection and suggestions for datasets for M&E.
Further training and discussion on the topics included in these documents will take place during a webinar on 23 January 2019. For additional information or questions, contact Tatiana Gumucio at tgumucio@iri.columbia.edu.
Click here to learn more about the project.
Read more:
---
About the authors: Kathlee Freeman is a Communications Consultant for the CGIAR Research Program on Climate Change, Agriculture and Food Security (CCAFS) and Tatiana Gumucio is a Postdoctoral Research Scientist at the International Research Institute for Climate and Society (IRI).