The carbon on your plate: mangrove and aquaculture
From
Published on

11.07.20

Impact Area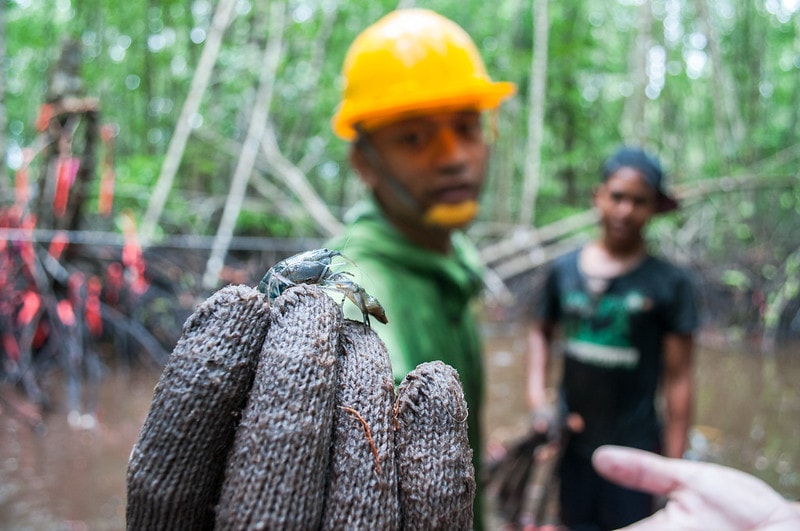 Stinky and full of mosquitos, mangrove forests may easily be dismissed and marginalized. But in these brackish coastal ecosystems, each hectare of mangrove swamp can store three times more carbon than terrestrial forest ecosystems, making them a key component in efforts to forestall climate change.
"It's not exactly a nice place to work," says Daniel Murdiyarso, laughingly recalling the challenging conditions he has faced during a 30-year career dedicated to the study of mangroves in 25 countries.
The CIFOR principal scientist says their unappealing image often undervalues mangrove forests leading to deforestation activities that make way for aquaculture farms, infrastructures and agricultural land. In Southeast Asia, for example, more than 100,000 ha of mangrove were removed between 2000 and 2012. "It is time to call for a moratorium on mangrove deforestation," says Murdiyarso.