Soil health key priority for better livelihoods of Odisha farmers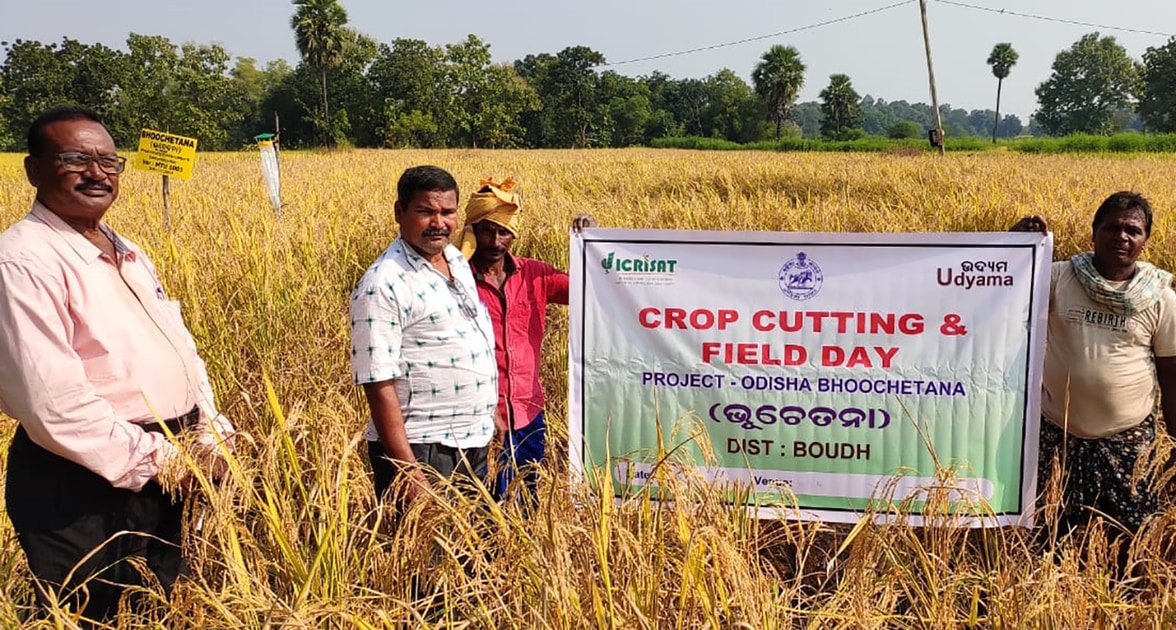 Under an extensive soil health mapping program in Odisha state, India, over 40,200 soil samples from farmers' fields across 309 blocks in 30 districts were collected and analyzed, and recommendations made in response to the micronutrient deficiencies in the soil. Also, best management practices for increasing crop productivity were shared via 8,000 demonstrations, and two soil testing laboratories were upgraded into referral laboratories for the entire state. Based on the learnings from the pilots in the state, it is estimated that if improved nutrient management is scaled out in even 50% of the cultivated areas, the state's agricultural productivity will increase by at least 10%.
All this was done under the project Bhoochetana – a multi-stakeholder project with more than 20 local NGO partners, the Odisha University of Agriculture and Technology (OUAT), the state's Department of Agriculture, and ICRISAT. It has a mandate of improving crop productivity and rural livelihoods through scientific natural resource management.