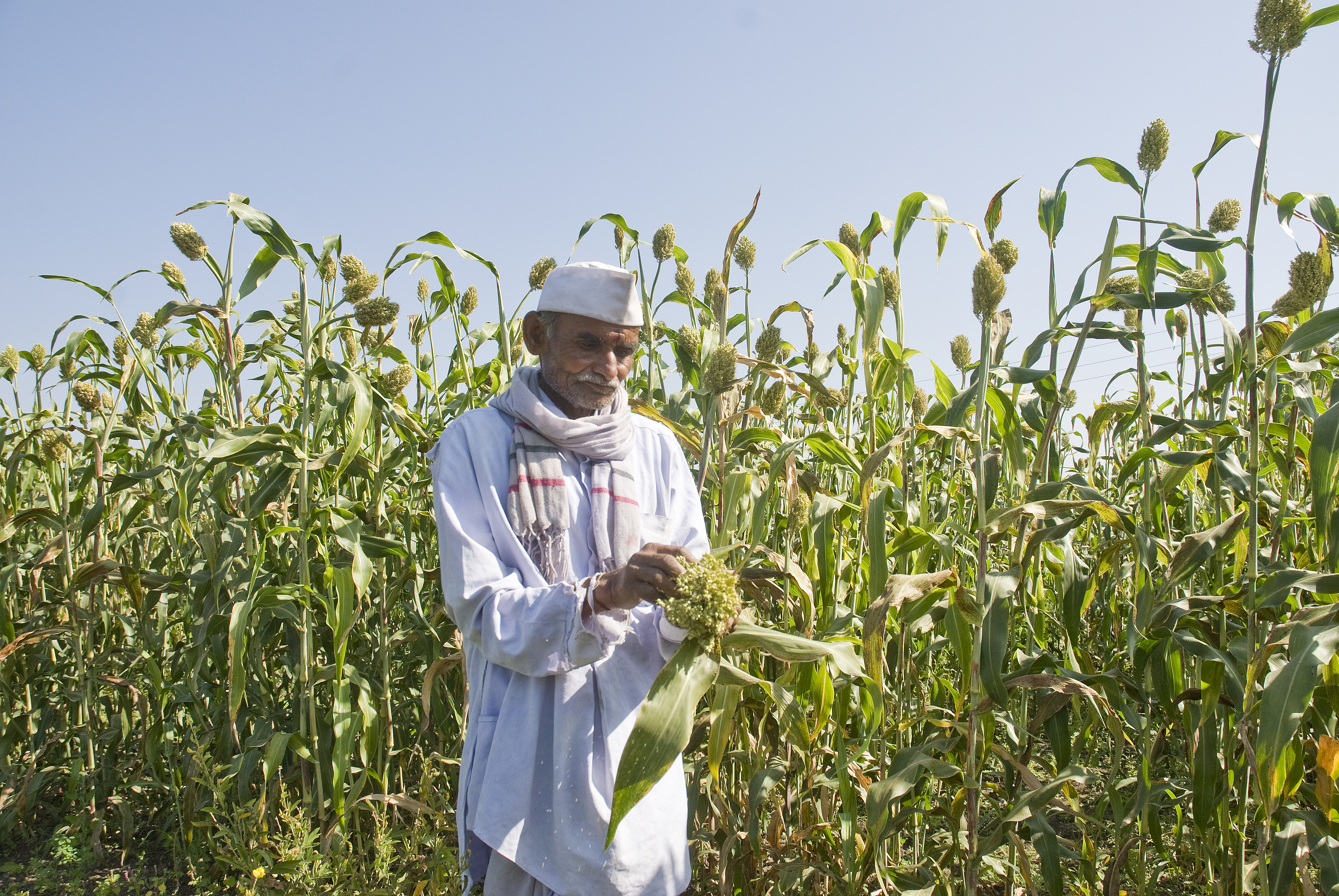 International Crops Research Institute for the Semi-Arid Tropics (ICRISAT)
Director General

Jacqueline d'Arros Hughes

Board Chair

Prof. Prabhu Pingali

Headquarters

Patancheru, India

Website https://www.icrisat.org
The International Crops Research Institute for the Semi-Arid Tropics (ICRISAT) is a non-profit, non-political organization that conducts agricultural research for development in the drylands of Asia and sub-Saharan Africa. Covering 6.5 million square kilometers of land in 55 countries, the semi-arid or dryland tropics has over 2 billion people, and 644 million of these are the poorest of the poor.
ICRISAT and its partners help empower these poor people to overcome poverty, hunger and a degraded environment through better agriculture. ICRISAT is headquartered in Hyderabad, Telangana State, in India, with two regional hubs (Nairobi, Kenya and Bamako, Mali) and country offices in Niger, Nigeria, Zimbabwe, Malawi, Ethiopia and Mozambique.
ICRISAT conducts research on five highly nutritious drought-tolerant crops: chickpea, pigeonpea, pearl millet, sorghum, and groundnut.
Vision, mission and approach
ICRISAT envisions a prosperous, food-secure and resilient dryland tropics. To achieve this, its mission is to reduce poverty, hunger, malnutrition and environmental degradation in the dryland tropics. It approaches this through partnership-based international agricultural research for development that embodies Science with a Human Face.
Inclusive market-oriented development
For a long time, dryland farm families have been marginalized out of the development loop. An inclusive strategy will enable the poor, particularly women and the youth/children, to participate, rather than be sidelined, in the development process.
ICRISAT's research-for-development agenda is achieved through the CGIAR Research Program on Dryland Systems, the CGIAR Research Program on Policies, Institutions and Markets, the CGIAR Research Program on Grain Legumes and the CGIAR Research Program on Dryland Cereals. These are implemented in ways that benefit smallholder farmers, enabling them and their families to go beyond subsistence farming to produce surpluses that can be stored and sold to markets, paving the way for prosperity in the drylands. Surplus produce, which is stored as food, serves as a buffer in times of hunger. Income from marketed produce enable farm families to purchase more food when needed, including inputs such as seeds, fertilizer, labor, tools, livestock, insurance and education. These will further raise farm productivity, kicking off a series of investments that bring about economic growth. As this is sustained, it creates a self-reinforcing pathway to prosperity. The foregoing describes a socio-economic process called inclusive market-oriented development (IMOD) on which ICRISAT's strategy is anchored.
ICRISAT has defined six developmental outcomes that it believes will help the poor to move along the IMOD path: food sufficiency, intensification, diversification, resilience and health & nutrition, and women empowerment. Significant reductions in poverty and increases in food security in the dryland tropics are possible through this route.
ICRISAT believes this is the way to meet its aspirational targets of halving the incidence of poverty in smallholder farming households, halving the incidence of hunger, halving childhood malnutrition and significantly increasing the resilience of tropical dryland smallholder farming.
Feature image: A lush sorghum crop in Western Maharashtra Credit: ICRISAT/PS Rao
Annual reports
Annual Report

International Crops Research Institute for the Semi-Arid Tropics (ICRISAT) – Annual Report 2021
Headquarters
Address: Patancheru 502 324 Telangana State, India
Ph: +91 8455683071
Fax: +91 8455683074
E-mail: icrisat@cgiar.org
Addresses of hubs and country offices
Media and Communications
Ramon Peachey
Director – Communications
R.Peachey@cgiar.org