Setting a standard: improving field trial data
From
Published on

15.09.22

Impact Area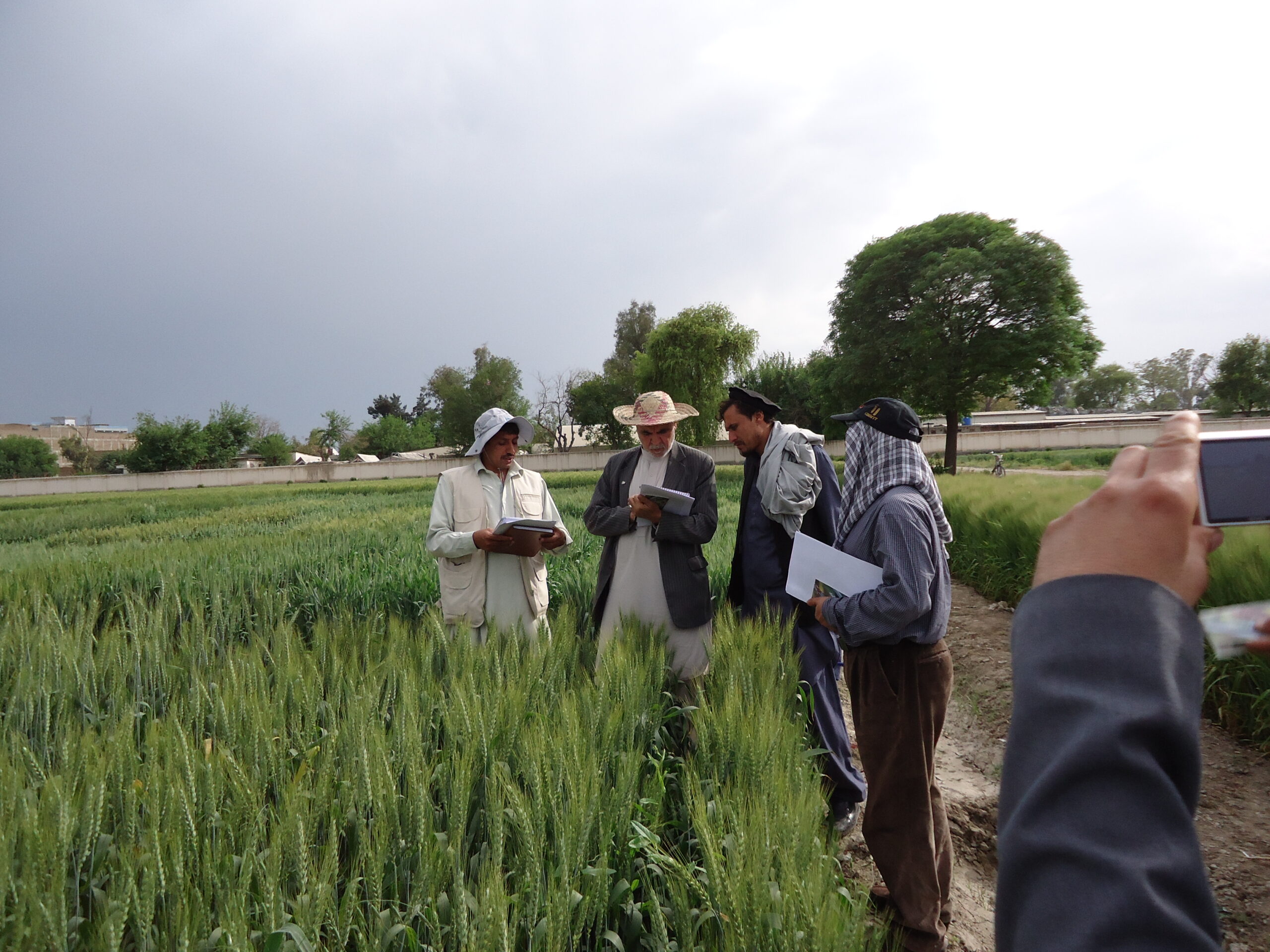 "In Afghanistan, wheat is synonymous with food," says Rajiv K. Sharma, formerly a senior scientist at the International Maize and Wheat Improvement Center (CIMMYT). Standing at about 250kg per year, the country's per capita consumption of the crop is among the highest in the world. However, Afghanistan does not have a robust wheat research and development system. The majority of wheat varieties have been introduced from outside the country and the national wheat seed replacement rate is one of the lowest in the world at around 5%.
In a bid to strengthen research and development and boost crop productivity in the country, CIMMYT scientists have collaborated with Michigan State University and USAID to design a new, illustrated manual for wheat researchers, intended to aid them during experiments and facilitate smooth and timely data collection. As applied wheat research requires the monitoring and measurement of both qualitative and quantitative traits by different researchers across multiple locations, consistency of approach is crucial.
As well as providing descriptions of characteristics like glaucousness (the presence or absence of leaf waxes) and advice on measuring leaf area, the manual provides several different scales for determining the extent to which a wheat plant is affected by frost damage, cereal rusts or foliar diseases like Septoria and powdery mildew. Covering everything from leaf angle to chlorophyll content, this resource ensures that scientists throughout Afghanistan are supported to follow the same observation and measurement protocols while recording trial data, ensuring a standardized approach, thus bolstering the country's wheat research sector and ensuring the data is also aligned to international projects.
The manual has since been distributed to National Agricultural Research System (NARS) researchers and other stakeholders across the country, accompanied by a number of CIMMYT-led trainings on how best to use the resource.
Download the manual here: Wheat Field Trial Data Collection Manual
Cover photo: Researchers check for stand reduction in wheat seedlings in Afghanistan. (Credit: CIMMYT)