New project seeks to improve farm-level antimicrobial use in Senegal through a One Health approach
From
Published on

04.11.22

Impact Area
Funders

Sweden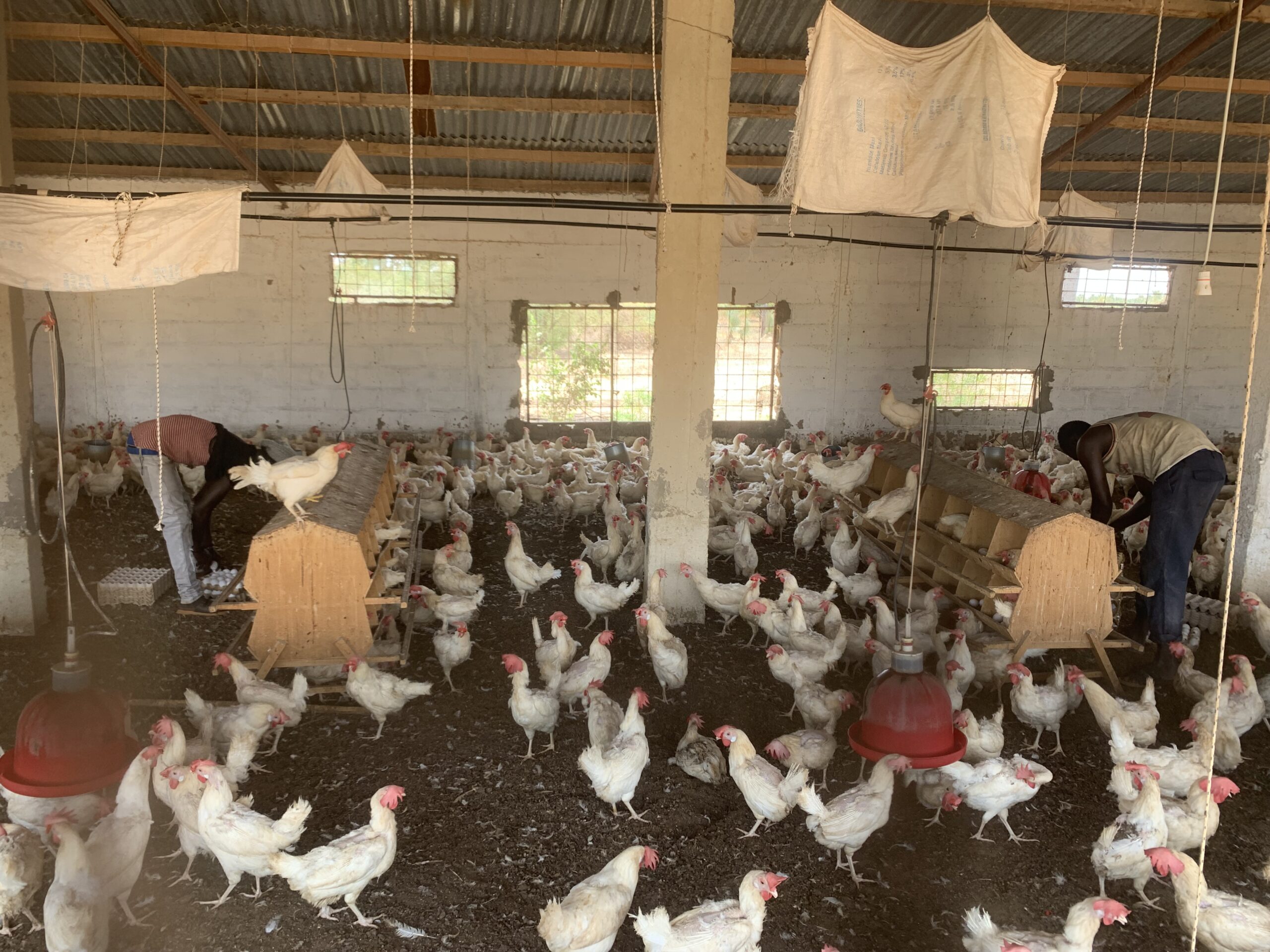 The International Livestock Research Institute has launched a new project, Selecting efficient farm-level antimicrobial stewardship interventions from a One Health perspective, that will use a One Health approach to assess which farm-level antimicrobial use interventions are most efficient to prevent the development and transmission of antimicrobial resistance in poultry in Senegal.
The project will provide explicit impact estimates and ranking for a range of farm-level antimicrobial resistance interventions in Senegal, highlighting where future research could be most valuable in understanding intervention efficiency from a One Health perspective.
The project was launched at a workshop held on 26–27 September 2022 in Senegal. Participants included representatives from the Senegal Ministry of Livestock and Animal Production, the National Veterinary Council, the National One Health Platform, Inter-State School of Veterinary Medicine, Pasteur Institute, public hospitals of Dakar, poultry breeders' associations and veterinary and medical laboratories.
Also present were veterinary drug importers, private-sector poultry producers, private veterinarians and veterinary researchers from national and international organizations.
Among the topics of discussion were the proposed antimicrobial resistance impact assessment models and human clinical syndromes that the project will study. Project activities were planned and partner roles and responsibilities outlined.
Photo credit: Peri-urban poultry production in Thiès, Senegal (ILRI/Pape Faye)