Malian farmer sets an example as a successful seed producer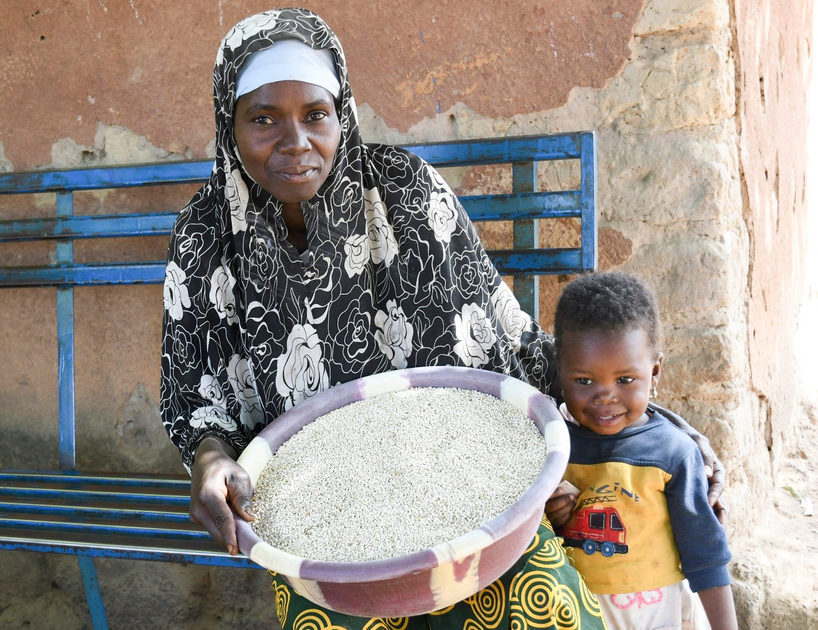 Farmer field schools in Mali are not only training local farmers in best practices for optimum crop yields, they're also providing improved variety seeds to them, encouraging them to become seed producers themselves.  Africa RISING's large-scale Diffusion of Technologies for Sorghum and Millet Production Systems (ARDT_SMS) Farmer Field Schools in West and Central Africa are game-changers on their farms and in their villages.
Meet Mrs Aminata Diawara, an entrepreneur driving a thriving seed production model, who is contributing to her family and community in a big way since 2014.