Improve peatland management to protect climate, say GLF delegates
From
Published on

08.01.19

Impact Area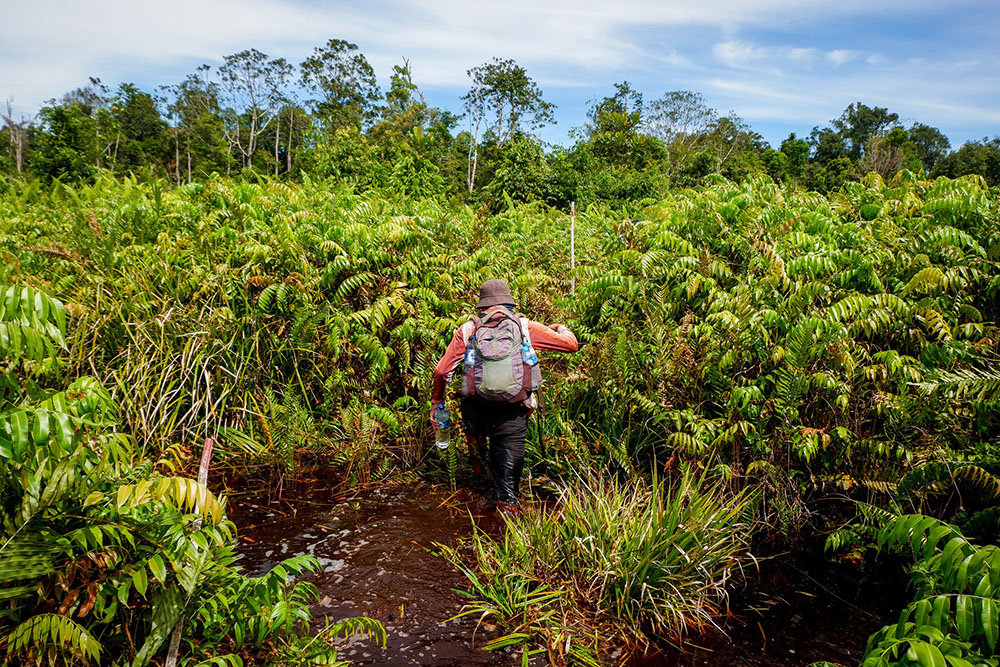 Bogs, mires, moors, muskegs, peatlands serve as carbon sinks, comprising more than half of all wetlands worldwide and equal to 3 percent of total land and freshwater surfaces.
They have been subject to a broad range of environmental degradation, including drainage for agriculture, commercial forestry and fuel.
Built up over thousands of years from layers of decayed, waterlogged vegetation, peatlands have in recent years played a larger role in landscape restoration strategies as scientists seek solutions to keep global warming in check.
Peatlands store a third of surface soil carbon and 10 percent of global freshwater resources worldwide and could play a key role in meeting U.N. Paris Agreement targets established in 2015 aimed at keeping post-industrialization global warming in check.
In discussions at the Global Landscapes Forum in Bonn, Germany delegates shared best-practice experiences of managing tropical peatlands and highlighted the potential offered by new South-South cooperation through the International Tropical Peatland Centre (ITPC) launched in November.
The post Improve peatland management to protect climate, say GLF delegates appeared first on Landscape News.
RELATED
Comparing the three peatland regions most crucial for climate change