Developing a five-year Strategic Plan for ICRISAT WCA Research Program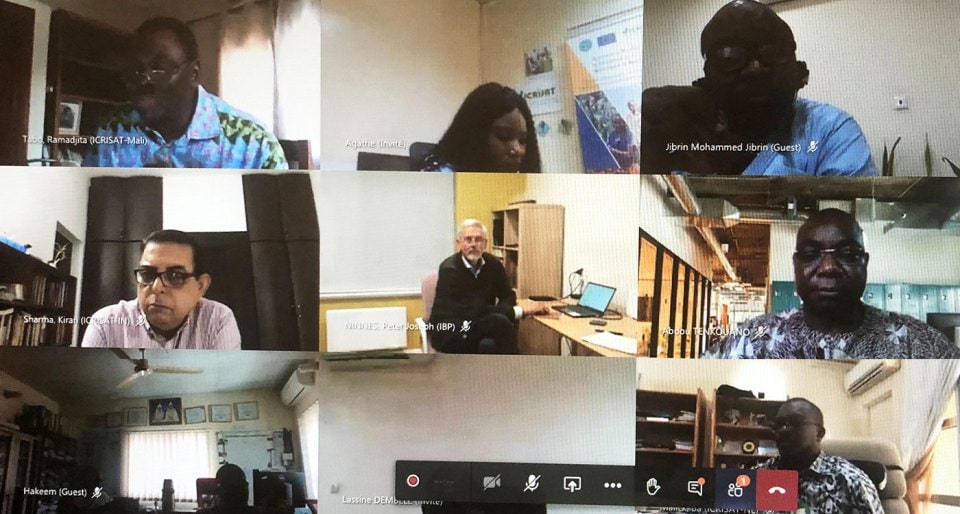 Leveraging stakeholder partnerships, improving risk management efforts, enhancing farm production systems while sustaining natural resources and building of stronger research systems were stressed during a recently held consultation meeting to strengthen livelihoods and improve food security in West and Central Africa (WCA). The meeting was organized on 1 September to gather insights for developing a five-year strategy (2021-2025) for ICRISAT's WCA Research Program.
ICRISAT's current strategic plan ends in 2020. Driven by the principle of Inclusive Market-Oriented Development (IMOD) for smallholder farmers in the tropical drylands, the current plan guides country strategic plans. In Niger, the institute's country strategy aimed at boosting smallholder agricultural production and increasing their resilience, while in Nigeria there was a focus on building an agribusiness economy capable of delivering sustainable prosperity by meeting domestic food security goals, generating exports, supporting sustainable income and job growth. In Mali, the plan aimed at enhancing the capacity of key actors in the dryland cereal-based cropping systems to increase the productivity and profitability of family farms while enhancing their resilience to climate change in order to improve food, nutrition security and livelihoods.