Message from the Executive Management Team
We are pleased to present the CGIAR Annual Performance Report for 2021, which honors our 50th year of delivering critical science and innovations to address food insecurity, inequality, and environmental degradation.
In the last five decades, CGIAR has expanded its initial aim of solving hunger to encompass some of the world's most important and intractable challenges — to which food, land, and water systems are central. The ongoing COVID-19 pandemic has demonstrated the vulnerability of food systems to shocks, the growing need for resilience, and the scale of ambition needed to address major challenges — making CGIAR's systems approach to tackling these issues ever more important.
For our 50th anniversary in 2021, we brought together a collection of our innovations that have changed the world over the years, demonstrating the breadth and reach of our work impacting food and nutrition security as well as livelihoods for millions worldwide. We invite you to explore our impacts, discover our contributions, and see how they provide a solid foundation for our future work.
It is significant that 2021 is CGIAR's 50th anniversary year, and we are reminded that global problems are now known to be more complex and interrelated than perceived to be in 1971.

Importantly, it is the moment to rise to the challenge of demonstrating the essential need for CGIAR as One CGIAR — a bolder and more operationally integrated institution — we are a stronger global, regional and local partner, and at the forefront of creating solutions.

Juergen Voegele, Chair of the System Council, Chair's summary of the 13th CGIAR System Council Meeting, June 9–10, 2021
In 2021, we made important progress toward the One CGIAR transition. In March, the System Council endorsed our new operational structure encompassing Research Delivery and Impact, Global Engagement and Innovation, and Institutional Strategy and Systems. This will enable CGIAR to organize itself in a more powerful and interconnected manner to deliver on the new 2030 CGIAR Research and Innovation Strategy, supported by increased financial investments in CGIAR.
During the year, we filled key managerial positions, including Global, Regional, and Science Group Directors. These appointments are critical to the establishment and functioning of CGIAR's new operational structure.
Another major milestone occurred in June, when the System Council approved the new System Board-recommended 2022–2024 Investment Prospectus. The Investment Prospectus sets out CGIAR's new portfolio to deliver the CGIAR Research and Innovation Strategy, which comprises 32 Initiatives —  major, prioritized areas of investment that bring capacity from within and beyond CGIAR to bear on well-defined, major challenges.
In December, the System Council resoundingly approved the first group of 19 CGIAR Initiatives to launch from January 2022. A second set of 12 Initiatives were submitted for approval in November.
On July 27, 2022, the CGIAR System Board announced it has appointed Dr. Claudia Sadoff to serve as CGIAR's Executive Managing Director ("EMD"). Claudia's appointment moves decision-making by CGIAR's top executive management from several persons with equal decision-making attribution to a single top executive supported by six Managing Directors, setting CGIAR up to be best positioned to deliver on our shared Research and Innovation Strategy and our powerful, interconnected 2022-2024 Prospectus of Global and Regional Integrated Initiatives and Impact Area Platforms.
For more information, read the full announcement here: CGIAR's System Board Appoints Dr. Claudia Sadoff as Head of Multi-Disciplinary Executive Management Team – CGIAR. The appointment takes effect August 1, 2022.
The climate crisis cannot be solved without a fundamental change in how we produce and consume our food and manage our landscapes and waterscapes, and that cannot be done without the underpinning research to accelerate such a transition.

CGIAR is rising to meet this challenge with a powerful and compelling portfolio of research that delivers in support of CGIAR's 2030 Research and Innovation Strategy.

Juergen Voegele, Chair of the System Council, Chair's summary of the 14th CGIAR System Council Meeting, December 15–16, 2021.
CGIAR made important contributions to global food systems and climate change summits during the year:
As part of the United Nations' Food Systems Summit (UNFSS), CGIAR contributed to numerous lead-up events and the Pre-Summit. At the September Summit, CGIAR announced its commitment to UNFSS's mission of addressing global challenges through food system transformation.
At the 2021 United Nations Climate Change Conference (COP26), CGIAR leadership spoke in high-level fora, including the World Leaders Summit and High-Level Segment. CGIAR entities co-hosted more than a dozen events, and CGIAR researchers participated in numerous events, making valuable contributions to the objectives set out at the conference.
Funders recognized the contribution CGIAR makes to food, land, and water system transformations and climate solutions with pledges worth more than US$1 billion in 2021. They made significant pledges at COP26, including a pledge by the Bill & Melinda Gates Foundation of US$315 million for the next three years, and the United States Agency for International Development (USAID) of US$215 million for the next five years.
Another major pledge was made by the European Commission, the Netherlands, and Belgium of $US256 million at the Global Citizen Live event.
CGIAR scientists and a CGIAR Center received prestigious awards for their contributions in 2021. Dr. Shakuntala Haraksingh Thilsted was named World Food Prize Laureate for her contribution to improving the quality, quantity, and availability of food in the world through her scientific work on nutrition, fish, and aquatic food systems. This year's award to Dr. Thilsted represents the 25th time that an individual directly associated with CGIAR has been recognized by the World Food Prize in the award's nearly 40 years' existence. Dr. Thilsted was also awarded the 2021 Arrell Global Food Innovation Award for her innovative nutrition-sensitive approaches.
Also during the year, Dr. Elliott Dossou-Yovo, a scientist at AfricaRice, won the Borlaug Field Award for innovative water management systems for rice production in the context of climate change, and the International Crops Research Institute for the Semi-Arid Tropics (ICRISAT) won the Africa Food Prize for work that has improved food security across 13 countries in sub-Saharan Africa, helping more than 25 million farmers.
2021 marked the final year for CGIAR's Research Programs and Platforms (CRPs), which have left a legacy of enduring contributions to the United Nations' Sustainable Development Goals (SDGs).
CRPs reported 91 cases of high-level impact aligned to the SDGs in 2021. Across the CGIAR portfolio, 69 innovations were taken up by next users. CGIAR also reported 203 innovations available for uptake, with a total of 1,152 innovations reported. In 2021 the following results were also reported: 95 policies were informed by CGIAR research; 718,136 people were trained by CGIAR; and 2,539 peer-reviewed publications contributed to CGIAR's science impact and outreach.
The 2021 Annual Performance Report provides examples of recent achievements from all the CRPs and Platforms, with in-depth reporting on 13 outcome cases ranging from sustainable rice-fish management in Cambodia to adoption of spineless cactus pear in Jordan.
The COVID-19 pandemic continued to evolve and impact health, economies, food system transformation, and food security in 2021. CGIAR continued its efforts to support pandemic responses in 2021, with the CGIAR COVID-19 Hub, which ended in December 2021, providing evidence, innovations, and tools from a range of expertise to policymakers and food system actors in a number of countries to help with their response and recovery efforts.
The Hub produced a range of outputs across four thematic work areas: value chain fractures, One Health, country-specific COVID-19 responses, and food system fragilities. It targeted work in numerous countries, including work on the role of digital platforms in maintaining the functionality of vegetable, root, and tuber crop value chains in the face of COVID-19, surveillance and monitoring of interspecies transmission of COVID-19 in Vietnam using a One Health approach, the role of crisis governance in mitigating food system risks, and support to national partners in the Hub's focus countries.
In addition to the work of the COVID-19 Hub, CRPs and Platforms continued to prioritize research on COVID-19 across a range of topic areas, including gendered impacts of COVID-19, shocks to urban food systems, and effects on livelihoods and farming systems.
We invite you to explore the summary of reported results for the year and hope you enjoy reading CGIAR's 2021 Annual Performance Report.
CGIAR's Executive Management Team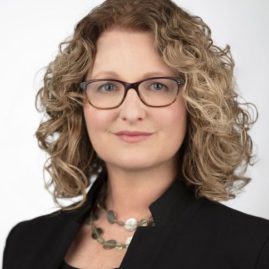 Claudia Sadoff
Executive Management Team Convener and Managing Director, Research Delivery and Impact
Claudia Sadoff is a globally recognized leader in water management for international development. She most recently served as the Director General of CGIAR's International Water Management Institute (IWMI), headquartered in Sri Lanka, which works globally to find water solutions for sustainable, climate-resilient development. She also served as a member of the CGIAR Board from September 2018 to August 2020, acting as CGIAR Gender Champion.

Read more about Claudia Sadoff
---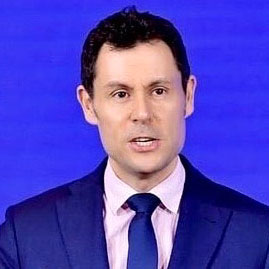 Elwyn Grainger-Jones

Managing Director, Institutional Strategy and Systems
Elwyn Grainger-Jones, an experienced leader and change manager, has a deep understanding of development, food systems transformation, and climate change. Elwyn's role as Managing Director adds to his responsibilities as Executive Director of the CGIAR System Organization — a role he has leveraged to help initiate the design for CGIAR's entities to transform into operating as One CGIAR, among other achievements.
Read more about Elwyn Grainger-Jones