Microbial contamination and antibiotic resistance in marketed food in Bangladesh: Current situation and possible improvements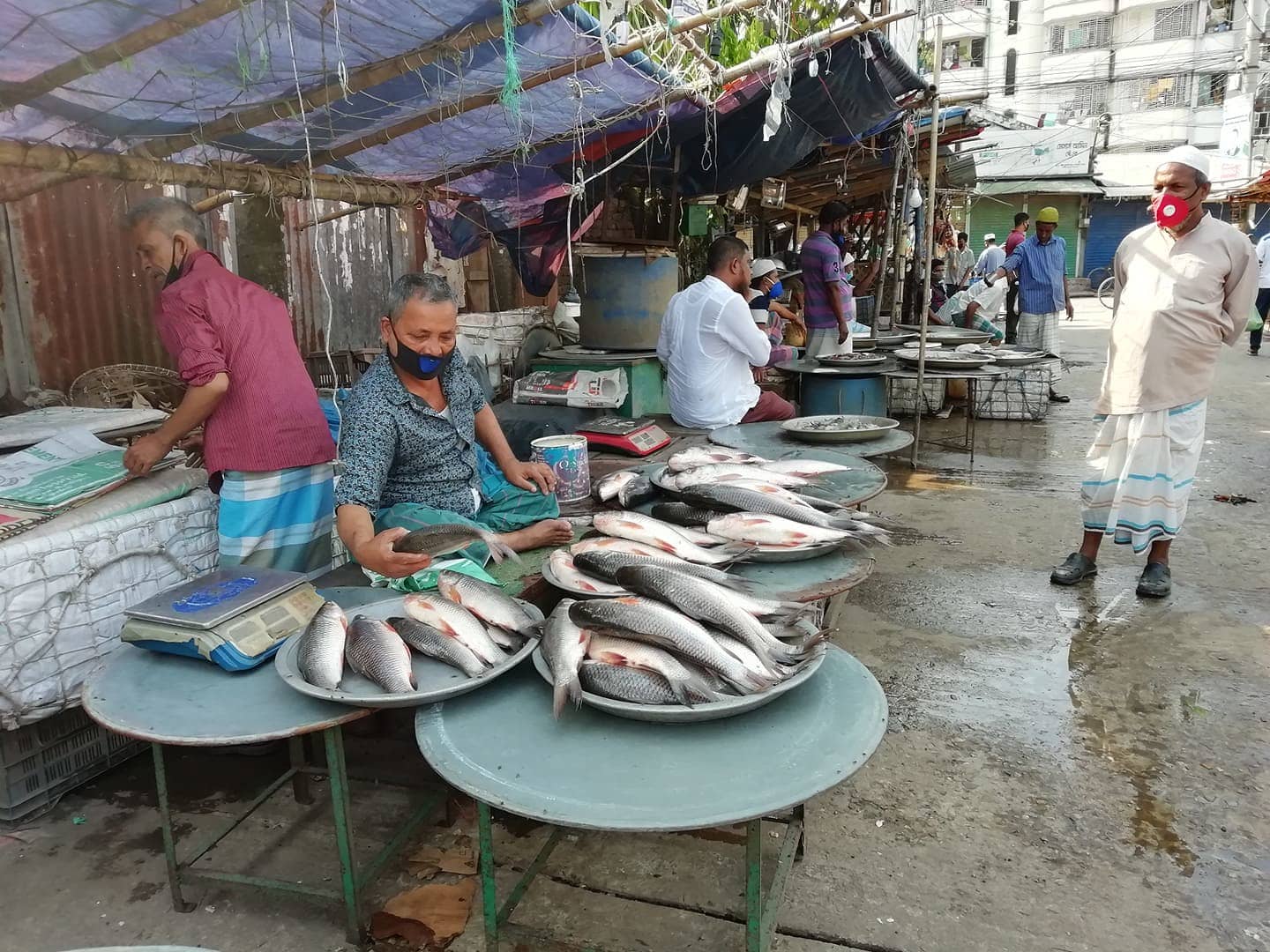 From
Published on

23.03.23

Challenges
Antimicrobial resistance is a public health problem worldwide. Bangladesh, like its neighbouring countries, faces many public health challenges, including access to safe food, inadequate food surveillance, as well as increasing antimicrobial resistance.
A new study published in Antibiotics (Mar 2023) investigated bacterial contamination and the antimicrobial resistance profile of pathogens in marketed food in Bangladesh. The study also explored barriers to reducing antimicrobial resistance in the country.
The researchers collected 366 tomatoes, 359 chicken and 249 fish samples from 732 vendors in traditional markets in urban, peri-urban and rural areas in Bangladesh, as well as from 121 modern retails in Dhaka capital to analyse Vibrio cholerae and Escherichia coli in fish, Salmonella in chicken, and Salmonella and E. coli in tomatoes.
Antibiotic susceptibility against 11 antibiotics was tested using a disc diffusion test and interpreted by an automated zone inhibition reader.
A qualitative study using key informant interviews was also conducted to explore antimicrobial use and antimicrobial resistance reduction potential in Bangladesh.
They found E. coli in 14.21% of tomatoes and 26.91% of fish samples, while 7.38% of tomatoes and 17.27% of chicken were positive for Salmonella, and 44.98% of fish were positive for Vibrio cholerae.
About 70% of all isolated pathogens were multidrug resistant, that is, they were resistant to three or more antibiotic groups.
Qualitative interviews revealed an inadequate surveillance system for antibiotic use and antimicrobial resistance in Bangladesh, especially in the agriculture sector.
To be able to fully understand the human health risks from bacterial hazards in the food and the antimicrobial resistance situation in Bangladesh, the authors of the study propose that a nationwide study with a One Health approach be conducted, including antimicrobial resistance testing and assessment of antimicrobial use and its drivers.
The study was carried out by researchers affiliated to the Bangladesh Agricultural University, the Bangladesh Department of Livestock Services, the Bangladesh Livestock Research Institute, the International Livestock Research Institute, the Swedish University of Agricultural Sciences, Uppsala University and the University of Greenwich.
The work was supported by the CGIAR Research Program on Agriculture for Nutrition and Health, the CGIAR Initiative on Resilient Cities and the CGIAR Initiative on One Health.
Citation
Samad, M.A., Eberson, L., Begum, R., Alam, M.G.S., Talukdar, F., Akter, R., Sinh Dang-Xuan, Sharma, G., Islam, S., Siddiky, N.A., Uddin, A.S.M.A., Mahmud, M.A., Sarker, M.S., Rahman, M.S., Grace, D. and Lindahl, J.F. 2023. Microbial contamination and antibiotic resistance in marketed food in Bangladesh: Current situation and possible improvements. Antibiotics 12(3): 555.
Photo credit: Biponibag fish market (Kingkar Shaha, ECOFISH II/WorldFish)