Global burden of zoonotic disease, pandemics, COVID-19 and sustainable diets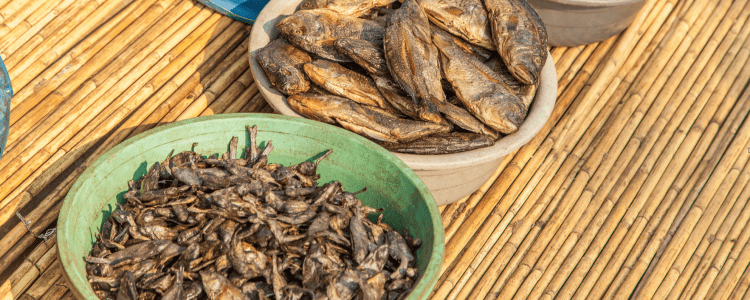 From
Published on

18.12.22

Challenges
The Food and Agriculture Organization of the United Nations defines a sustainable food system as one that "delivers food security and nutrition for all in such a way that the economic, social and environmental bases to generate food security and nutrition for future generations are not compromised".
This definition supports the important role of food safety and zoonotic disease mitigation in sustainable food systems, given the wide-ranging livelihoods, social, health, and environmental impacts of foodborne disease.
Improving food safety in a range of agricultural value chains can contribute to sustainable diets by making fresh, nutritious foods safer and more desirable to global consumers.
Many pathogens that cause food spoilage can also be addressed by interventions to improve food safety, thus reducing food waste.
Safer food production and marketing may also reduce the risk of disease emergence caused by zoonoses, such as coronavirus disease or highly pathogenic avian influenza.
Increased support to the infrastructure of informal or 'traditional' food markets, where most of the global poor buy and sell food, can better support both livelihoods and health, thus reducing poverty.
Citation
Okello, A., Raneri, J.E., Randolph, D. and Hung Nguyen-Viet. 2022. Global burden of zoonotic disease, pandemics, COVID-19 and sustainable diets. IN: Kevany, K. and Prosperi, P. (eds), Routledge handbook of sustainable diets. London, UK: Routledge.