Report: Forage seed systems stakeholders' workshop in Kenya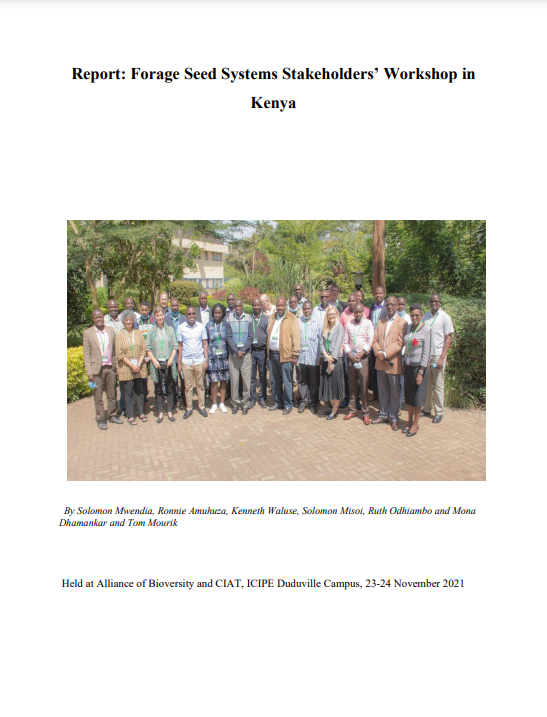 From
Published on

11.11.22

Challenges
Download
The workshop on seed systems in Kenya started on 23rd November 2021 with opening remarks
from the government representative from the ministry of agriculture state department of livestock.
The representative gave key highlights on the status of forage production in the country. He noted
the challenges that bedevil the forage seed sector and by extension forage production. He
mentioned that high cost of production, lack of quality seed, lack of feed data, high poverty rates
in the rural areas and poor storage facilities are some of the main challenges that calls for redress
and expected the workshop to shed more light in this regard.
Mwendia, S.W.; Amuhuza, R.; Waluse, K.; Misoi, S.; Odhiambo, R.; Dhamankar, M.; Mourik, T.