Consultancy: Sustainable Finance Originator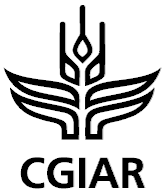 From
Published on

04.02.21
CCAFS considers sustainable finance as a key lever for change in the sustainability agenda and a crucial driver to support the transition to sustainable and climate-resilient food systems and landscapes. Greater engagement on sustainable finance will contribute to reducing poverty, improvements in food and nutrition security, and protection and regeneration of natural resources and ecosystem services. This is a key growth area for CCAFS, as we receive greater demand from public and private investors for our cutting-edge research, advisory services, global operational capacity, and innovation focus.
Job description
CCAFS is looking for a talented, creative, and dynamic sustainable finance professional who is highly driven and has the skills and network required to tackle the most pressing challenges facing our food systems and related water and land systems. The consultant will play a crucial role in supporting the implementation and growth of CCAFS's sustainable finance work.
As part of on-going advisory work, we are looking for an individual with an investment and finance background to assist with market research and pipeline building in Ghana for investment opportunities in sustainable land use agricultural systems. The specific purpose of the project is to deliver new private investment commitments for climate-smart agriculture and natural resource management (NRM) in Ghana, ultimately protecting biodiversity and natural resources, improving agricultural incomes, and encourage practices that reduce GHG emissions across agricultural value chains.
The Sustainable Finance Originator will work closely with scientists and researchers extracting research expertise in sustainable finance, remote sensing, ecosystem modeling, and economics to develop and deploy a replicable solution for impact investors and corporate sustainability managers to support with deal sourcing and impact monitoring.
How to apply
Applications should be submitted before February 28, 2021, to Alberto Millan (a.millan@cgiar.org). All applications must include curriculum vitae, cover letter, salary expectations (USD annual salary expectation), and contact information of three professional referees who may be contacted. Please note that applications that do not include all the information described above will not be considered. Only short-listed candidates will be contacted.
Please refer to all terms of reference here.