WIRES highlights women's career development and workplace relationship
From
Published on

07.04.22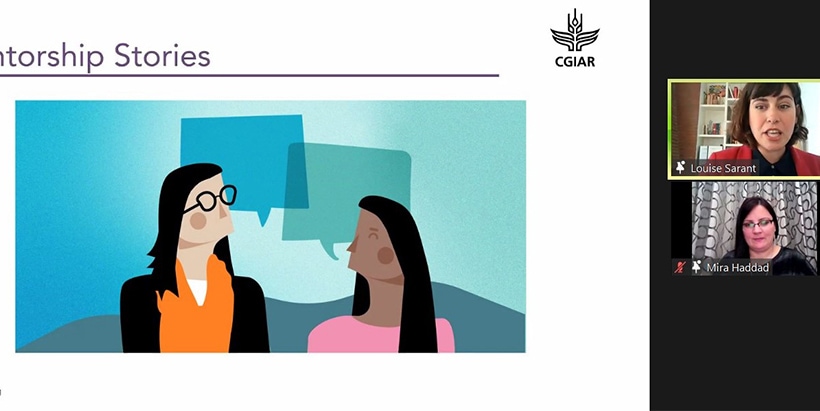 Women In Research And Science (WIRES), an Employee-Led Resource Group, held a webinar session on "Mentorship" as part of the International Women's Day (IWD) celebration on 8 March. The webinar aligned with the group's goal of connecting and inspiring its members by providing tools and shared knowledge that support professional development, build workplace relationships and strengthen networks and alliances across CGIAR. WIRES, which has IITA women as part of its organizing committee, is dedicated to championing and supporting women.
The moderator, Fiona Bourdin-Farrell, CGIAR Global Director of People and Culture, mentioned that WIRES wanted to do something practical to improve gender equality in CGIAR workplaces. Hence, it chose the theme "Mentorship" because building constructive relationships is beneficial to everyone.
The speaker, Helen Duce, CGIAR System Organization Consultant, highlighted the benefits of mentoring, challenges women face in mentorship, tips for finding a mentor, and the foundation of a great mentorship relationship. Sharing some of the challenges, she said that most senior positions in organizations are occupied by men who tend to mentor more men than women.