Using open-source geospatial technology,  ClimBeR and IIRR are enabling Philippine farmers and local government to map and adapt to climate risks
From

CGIAR Initiative on Climate Resilience

Published on

13.10.23

Impact Area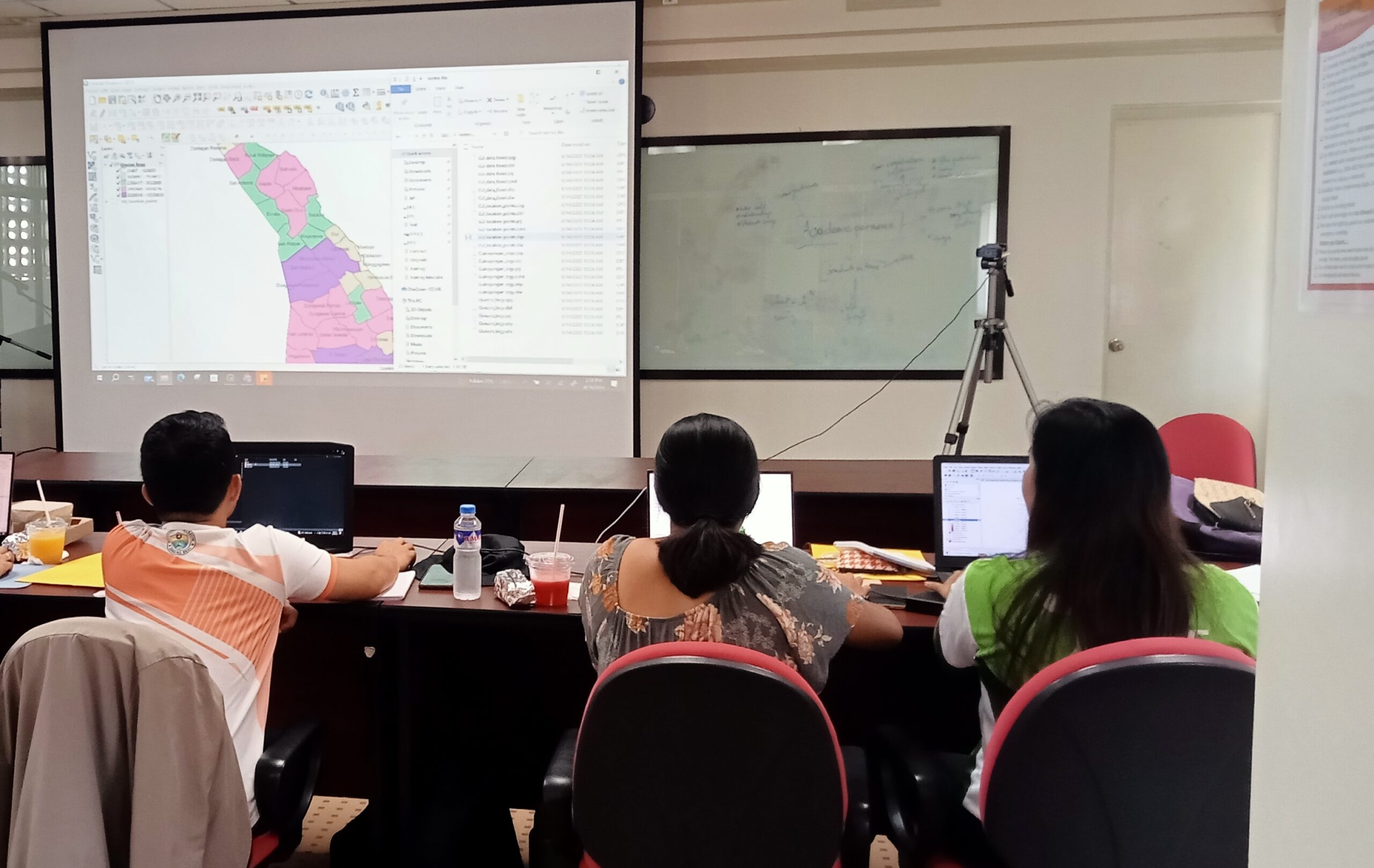 An archipelago of over 7,600 islands, the Philippines rests on a typhoon belt and is prone to flooding and landslides. Climate change stands to exacerbate these natural disasters: the World Bank's "The Philippines Country Climate and Development Report (CCDR)" estimates that "climate change will impose substantial economic and human costs, reducing GDP by as much as 13.6 percent of GDP by 2040, with the poorest households most affected."
In recent years, the country has experienced increasingly frequent and severe typhoons, floods, and droughts. In 2013, Typhoon Haiyan, one of the strongest typhoons ever recorded, made landfall in the Philippines. The typhoon caused widespread damage and killed over 6,000 people. The second costliest typhoon, Typhoon Rai, hit the country in 2021. These events have not only displaced millions of people but also caused widespread damage to infrastructure and crops.
The country's climate change commissioner, Rachel Herrera,
previously noted
that rising sea levels will likely cause more storm surges and flooding, and endanger coastal communities, with agriculture as one of the most affected sectors. 
To help the Philippines adapt to the impacts of climate change, the CGIAR Research Initiative on Climate Resilience (ClimBeR) is working with partners to build capacity in geospatial technologies. On August 16-17, 2023, ClimBeR conducted a training on the basic principles of Geographic Information Systems (GIS) using the output of the Climate Risk Mapping and Adaptation Planning (CS-MAP) exercise.  The training was attended by key local government unit staff and staff from the International Institute for Rural Reconstruction (IIRR).
The training used Quantum GIS (QGIS), an open-source GIS software. A few months earlier, participants learned how to georeference climate-related risks manually mapped by farmers and other stakeholders during the CS-MAP exercise in Guinayangan, Quezon, from June 6-7, 2023. CS-MAP is a participatory methodology to proactively address climate-related risks by identifying vulnerable areas and developing location-specific adaptation plans. This activity included farmer leaders in 10 barangays (villages), IIRR, and representatives from various local government offices, including the agriculture office, planning and development office, and environment and natural resources office.

Key people from Guinayangan, Quezon's Municipal Planning and Development Office (MPDO), and IIRR attended the training in basic GIS and digitizing and processing of paper maps. At the end of the training, participants presented their map outputs and provided valuable feedback, emphasizing what they learned and how they plan to use it as part of their work. One of the participants noted the increased efficacy of using these new methods.

"Before, using GIS has been a long process for me. Now, I learned that there is an easier way of doing it," said Neil Frederick Ramos, MPDO's project development officer.
ClimBeR and IIRR's training will support the utilization of CS-MAP outputs in the local planning of the municipality of Guinayangan, and later in the wider Quezon province. By building capacity in geospatial technologies, ClimBeR and IIRR are helping vulnerable populations in the Philippines to understand better the risks posed by climate change and to develop effective adaptation plans, which will help transform land, water, and food systems for smallholder farmers and build longer-term climate resilience.