Typhoon Noru demonstrated the value of space tech at meeting of disaster-risk experts
From

CGIAR Initiative on Climate Resilience

Published on

25.11.22

Impact Area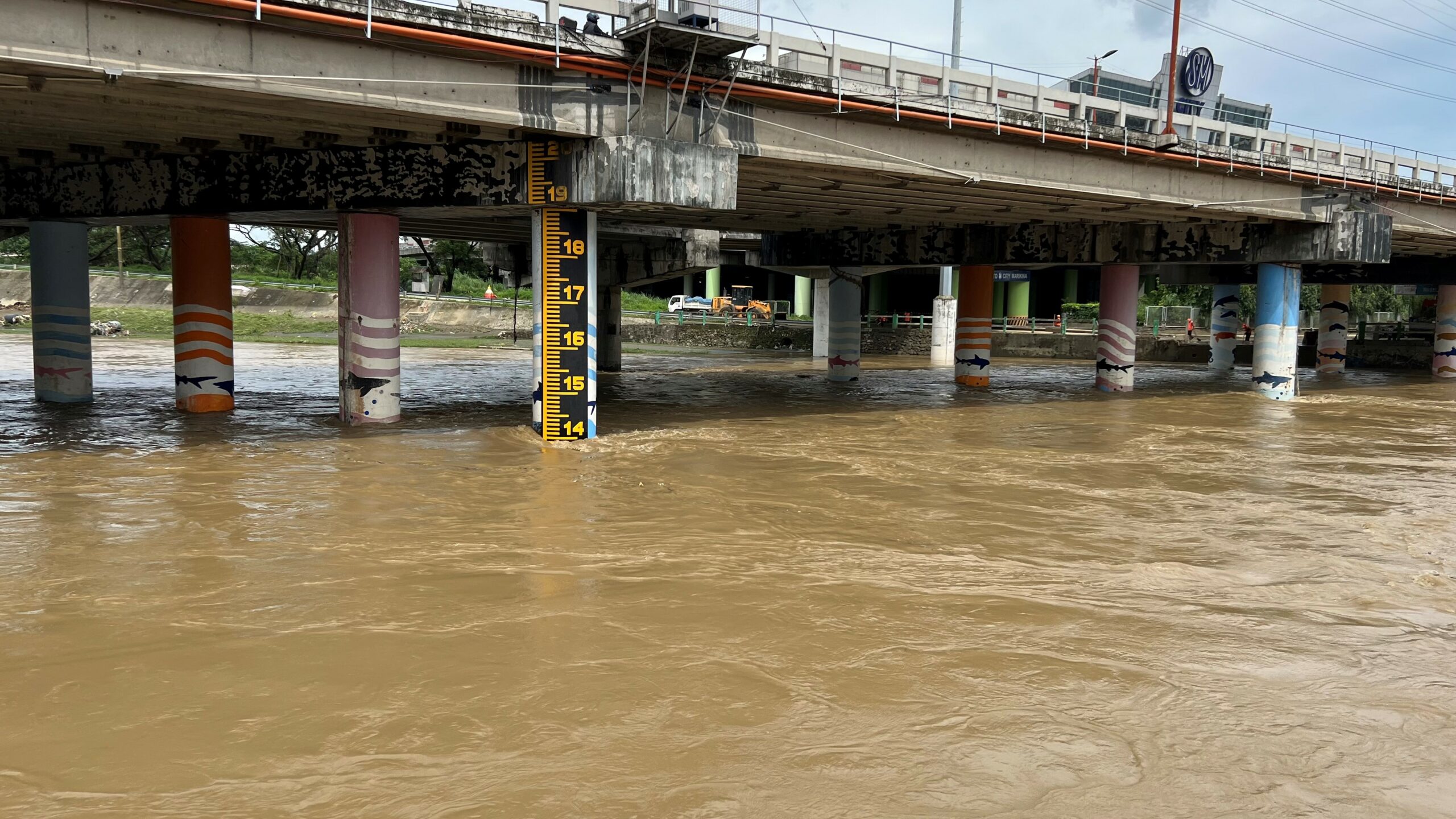 By Giriraj Amarnath 
Zambia Lead, CGIAR's Climate Resilience Initiative; leader of the Initiative's Governance for Resilience work area; scientist at International Water Management Institute (IWMI)
When Typhoon Noru struck in September, the mobilization of satellite data and expert interpretation by CGIAR and partners helped reduce fatalities and facilitated disaster response to the deadly Category 4-equivalent storm.
The timing of Typhoon Noru's arrival in the Philippines was impeccable. The Category 4-equivalent storm made landfall on Luzon Island just as experts arrived on September 24 to discuss how the country might use satellite technology to manage disasters more effectively. 
No sooner had we settled into our hotel than the International Charter Space and Major Disasters and the United Nations Platform for Space-based Information for Disaster Management and Emergency Response (UN-SPIDER) sprung into action. In the following hours, Noru brought 175 km/h winds, torrential rainfall, and floods to central Luzon – the archipelago's largest island and home to the capital, Manila – which certainly concentrated our minds on the reason for the meeting: assessing the use of satellite data for disaster management.
The Philippines Space Agency (PhilSA) invited ten experts to the gathering from organizations, including the UN Office for Outer Space Affairs in Austria, the Indian Institute of Remote Sensing, and the Pacific Disaster Center in Thailand. We met with the National Disaster Risk Reduction and Management Council (NDRRMC) and other key government and UN agencies to assess the current use of satellite technology in disaster management. Then, based on those observations, we indicated how the Philippines might apply geospatial technologies more readily when planning for natural hazards – such as typhoons – in the future. 
Experts highlighted advances, areas to improve
Our assessment indicated that some agencies were already using digital mapping technologies, for example, for mapping landcover and developing hydrological models. Seeing these applications was encouraging since governments and agencies can adapt such space-technology products for disaster risk reduction, or DRR. However, many institutions were using different platforms and tools, making it challenging to take a coordinated approach to DRR. We also found that a culture of not sharing data magnified this challenge. And among the institutes with good access to data, low staff capacity meant they often could not use it for geospatial applications. Nonetheless, PhilSA's vision for using space technologies within DRR was in line with good models implemented in other countries.
We concluded that there was considerable potential for Earth observation technologies to contribute to the NDRRMC, and based on our assessment, we made a series of recommendations. These included aligning space-related activities to critical national and global policy documents (such as Ambisyon Natin 2040, the collective Filipino vision for the country's future; the Paris Agreement; and the 2030 Agenda for Sustainable Development), undertaking a nationwide survey of spatial data products to avoid duplication of effort, strengthening early-warning systems and introducing a data-sharing framework. To fulfill these recommendations, we proposed that the Philippines build capacity within the geospatial field to generate a critical mass of people trained in all aspects of space technologies. 
With governance an essential part of effective DRR, we also presented information on the Governance for Resilience (G4R) strand of the CGIAR's Building Systematic Resilience Against Climate Variability and Extremes (ClimBeR) Initiative. ClimBeR applies science and innovation to support smallholder farmers cope with climate shocks in six countries, including the Philippines. The G4R work, which is just getting underway, will involve supporting the country to develop an 'awareness platform' – AWARE – to facilitate coordination across ministries to trigger action ahead of extreme climate events. And a dashboard – ClimaAdapt-Gov – will be developed to guide the creation of a national adaptation strategy. Efforts to strengthen DRR can be an integral part of this work.
By the time the five-day meeting drew to a close, Typhoon Noru had killed at least 38 people and caused over USD 6 million in damage. However, without the initiation of the Charter – which mobilizes satellite data and expert interpretation at no cost for the benefit of disaster management – the toll could have been far worse. Satellite maps ­– produced and interpreted jointly by PhilSA and the International Water Management Institute (IWMI) – to assist emergency response and relief agencies with evacuation plans and damage assessment, including people exposed to flooding. The typhoon's timely arrival provided a salutary lesson in the value of space technologies to DRR ­– which can encourage the Philippines as they build capacity in geospatial technologies in the months and years to come. 
COP 27's good news for climate disasters
At a broader level, this month's COP 27 meeting in Egypt helped increase the capacity of developing nations to cope with climate-related disasters. Along with the ground-breaking decision to financially assist developing countries in responding to loss and damage resulting from climate change, UN Secretary-General António Guterres unveiled a plan to ensure the creation of an early warning system for all by 2027. Satellite technology can play a key role in assisting nations to be better prepared for climate hazards, understand when an extreme event is imminent, take action to protect citizens, and manage the aftermath once the disaster has passed.
When Typhoon Noru struck, CGIAR's Giriraj Amarnath was the project manager for the activation and production of satellite maps and the interpretation of data to support the relief effort after the deadly Category 4-equivalent storm.