Sustainable cassava seed system on show at AGRF 2023
From
Published on

05.10.23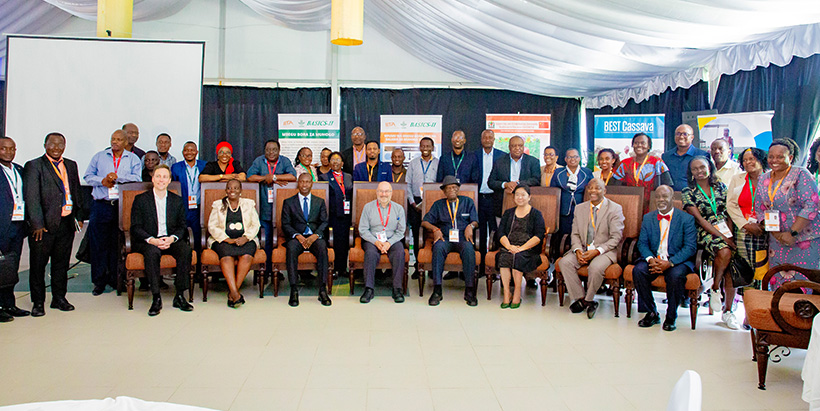 On 7 September, IITA–CGIAR convened sixty-eight cassava value chain stakeholders to showcase the transformative journey of unearthing resilient markets for cassava farmers in Tanzania during the Africa Food Systems Forum in Dar es Salaam.
The showcase was one of the side events during the AGRF summit, where organizations highlight initiatives, solutions, and possibilities for transforming food systems in Africa and outside. The event brought together key speakers from various policymakers, public and private investors from the cassava sub-sector, and programs in the cassava value chain to discuss ways to strengthen the efforts to unlock the untapped cassava potential for Tanzania's economic growth.
IITA Deputy Director General, Partnership for Delivery (DDG-P4D), Kenton Dashiell, noted that it has been wonderful to witness the teams that work independently along the value chain coming together to exchange and learn from the strategies that have been crucial in harnessing the cassava production development. "For sure, we have made good progress. We have evidence that the seed system in cassava can benefit everyone. The seed growers have started benefiting from this. We appreciate all our partners and our partnership," Dashiell added.