Special Envoy highlights DRC's agriculture plan during visit to IITA Goodwill Ambassador and former Nigerian President
From
Published on

21.02.22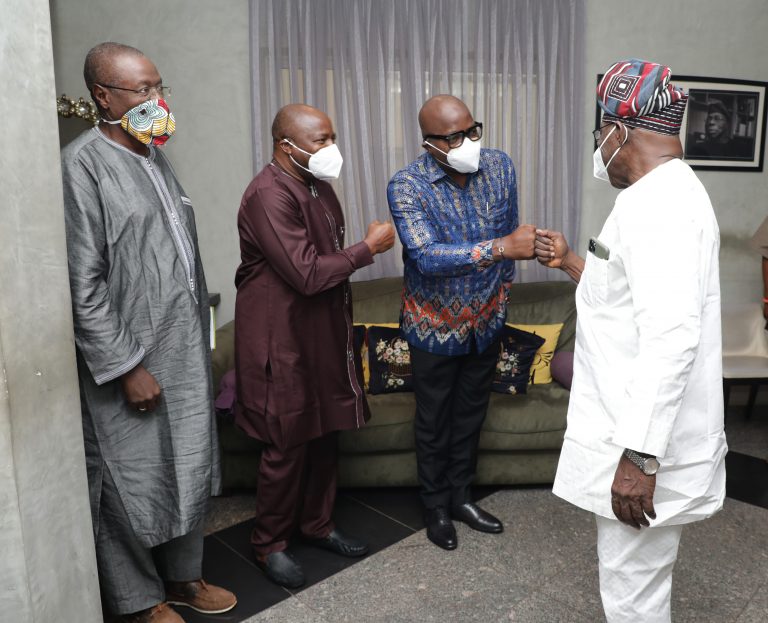 During his extended visit to the IITA headquarters in Ibadan, Special Envoy to the Democratic Republic of Congo President, Pacifique Kahasha Birindwa, visited IITA's Goodwill Ambassador and former Nigerian President, Chief Olusegun Obasanjo in Abeokuta, Ogun State, as part of his itinerary. 
IITA Director General, Dr Nteranya Sanginga, accompanied the Special Envoy, who explained that his visit was partly to raise awareness and cultivate support for President Felix Tshisekedi's plans to ensure that agriculture in DRC becomes the primary vehicle of development in DRC. 
Chief Obasanjo welcomed the delegation, commending President Tshisekedi's decision to embrace agriculture. "He has begun very well, but there is need for continuity, and I hope the people of DRC understand that you don't replace or withdraw a winning horse in a race," he said. He added that agriculture is the centerpiece of Africa's economic activities and the beginning of industrialization.