Reforestation project brings fire mitigation training to host community
From
Published on

10.02.22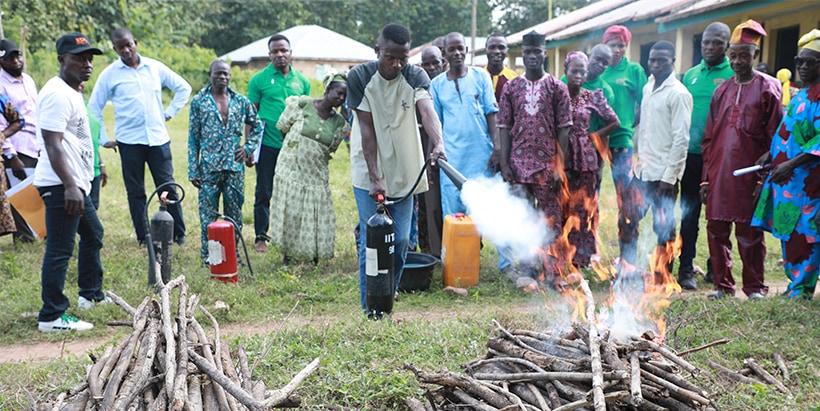 As the re-planted tree seedlings continue to grow in the degraded Olokemeji Forest Reserve, the IITA Forest Center recently conducted a fire mitigation and prevention training and practical session for residents of the host community, Olokemeji. The reforestation project staff residing and working in Olokemeji also participated in the demonstration.
During dry seasons, fire outbreaks are common where untended fire sources can grow wild, consuming entire fields, properties, and lives. According to WHO, "Wildfires and volcanic activities affected 6.2 million people between 1998 and 2017 with 2400 attributable deaths worldwide from suffocation, injuries, and burns, but the size and frequency of wildfires are growing due to climate change."
The IITA Security Unit carried out the fire sensitization training with Fire Safety Officer Sola Ayinde anchoring the session while Olusoji Babatunde interpreted for him. The Baale of Olokemeji's representative, Akinyinbola Maruff, was among several dignitaries, including the Ogun State Ministry of Forestry representatives. The training took place at Methodist Primary School, Olokemeji.