Policy seminar: COVID-19, food systems, ecosystems, and the risk of zoonotic diseases
From
Published on

24.08.20

Impact Area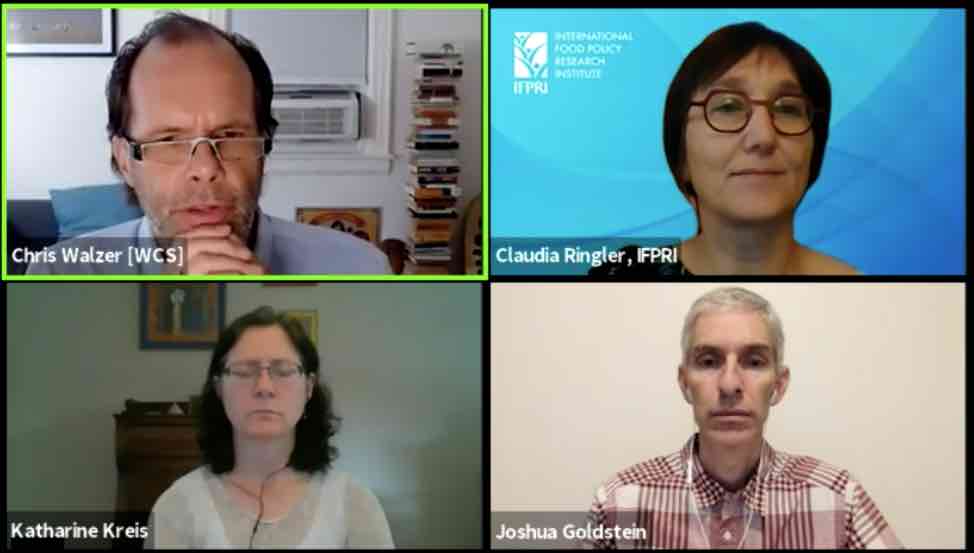 The COVID-19 pandemic—which originated when the novel coronavirus jumped from an animal population to humans, and initially spread in a wet market in Wuhan, China—raises many questions about the risks of such zoonotic diseases and the food system. Should we minimize the risk of zoonotic disease transmission by reducing our reliance on animal proteins? Or would it be more effective to reduce food system climate change impacts given their likely contribution to future zoonotic disease risks?
An Aug. 18 IFPRI virtual policy seminar addressed these and other critical questions on the interactions between ecosystems, food systems, and public health. Agricultural drivers are responsible for more than 50% of zoonotic infectious diseases that have emerged in humans. But with effective policies, agriculture and food systems can play a vital role in preventing such outbreaks.
One CGIAR is currently developing a new research strategy to achieve its vision of ending hunger through science to transform food, land, and water systems during the climate crisis. After an introduction by Claudia Ringler, Deputy Director of IFPRI's Environment and Production Technology Division, speakers explored the agriculture-ecosystem health interface and zoonotic disease risks in light of the pandemic.