Outsmarting the enemy through proactive rice science
From
Published on

28.10.19

Impact Area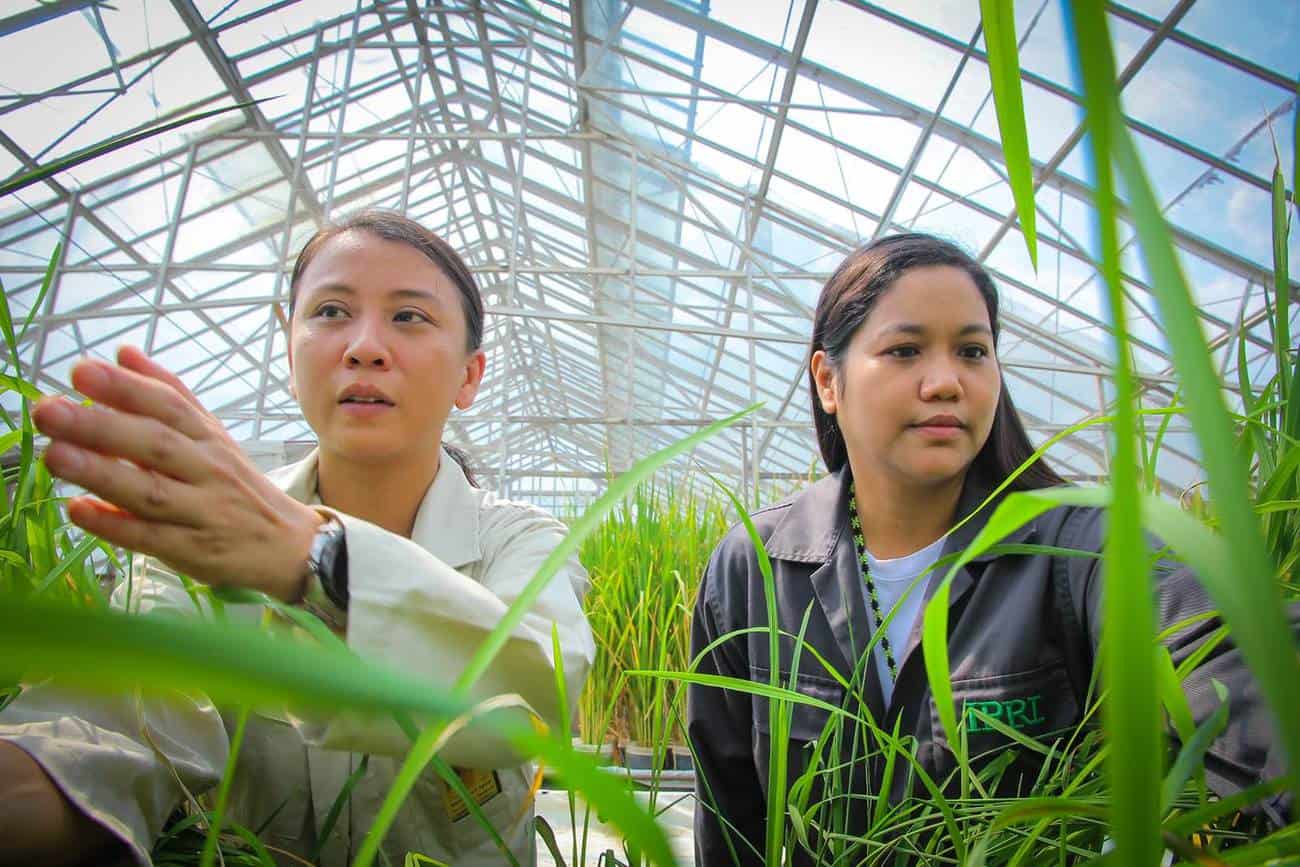 The International Rice Research Institute (IRRI) is collaborating with partners in the Healthy Crops Research Consortium to enable rapid development of rice varieties, in order to be a step ahead of the evolution of rice diseases that can heavily affect yield and smallholder farmer income.
Two recent publications in the journal Nature Biotechnology describe, for the first time, an integrated strategy to eradicate diseases that reduce global rice production. This is the case of bacterial blight, a plant disease that affects large areas in Asia and sub-Saharan Africa. The research team behind the publication generated multi-resistant rice varieties as well as a diagnostic kit to recognize new variants of the pathogen.
Bacterial blight is a devastating plant disease that affects rice crops, and can cause as much as 70% yield loss when susceptible rice varieties are grown and weather conditions are optimum for its spread. Once rice plants are infected and the lesions appear, there are no chemical or crop management practices that farmers can apply to stop the onslaught of the disease. Because of this, growing rice crops resistant to bacterial blight is seen to be the most effective, economical, and ecological way of controlling the disease.
The Healthy Crops Research Consortium, led by Heinrich Heine University (HHU), with the University of Missouri, the University of Florida, the International Centre for Tropical Agriculture (CIAT), the Institut de Recherche pour le Développement (IRD), and IRRI, are working together to develop novel solutions to combat bacterial blight in rice.
Xanthomonas oryzae pv. oryzae, the causal agent of bacterial blight, uses transcription activator-like (TAL) effectors to manipulate the rice cell and activate the so-called SWEET genes. Those genes are responsible for exporting sugars outside the rice cell. As a result, massive amount of nutrients…