New CGIAR Genebank in Colombia Receives $17 Million Funding from Bezos Earth Fund
From
Published on

15.03.22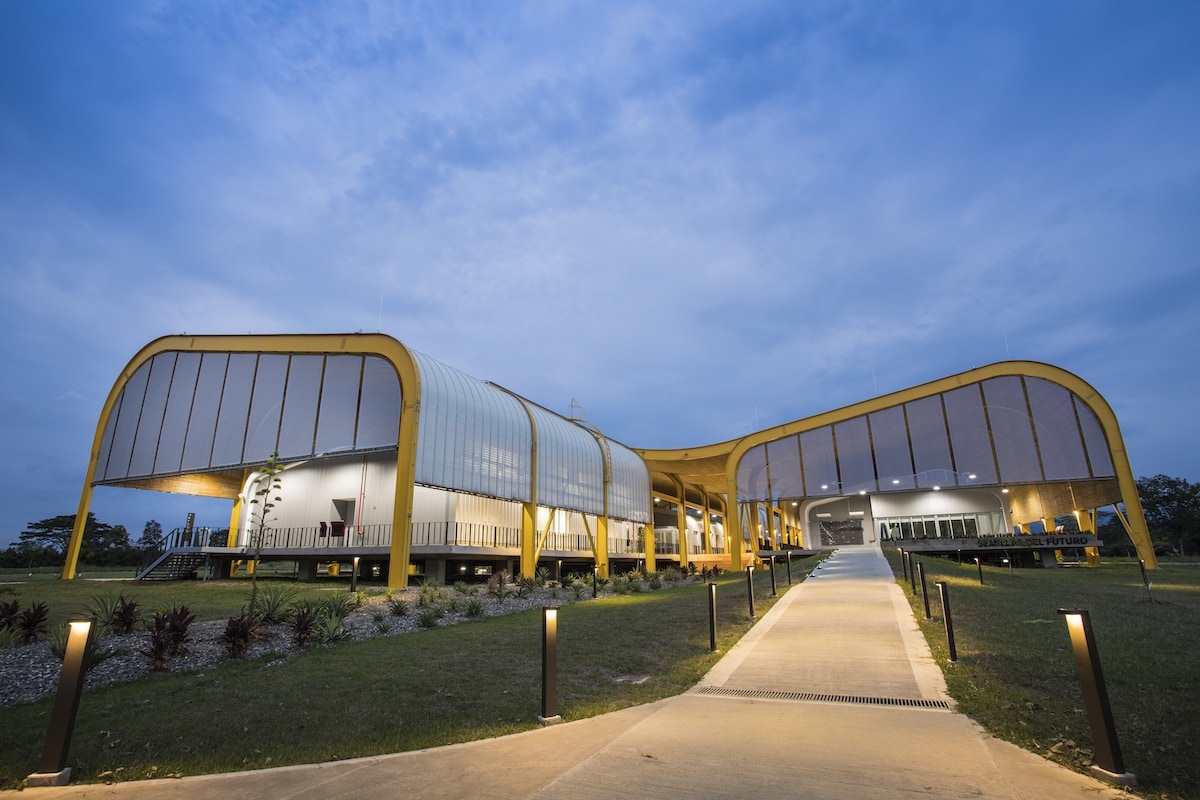 A success story in global cooperation, CGIAR's network of genebanks is helping scientists climate-proof food systems and address some of humanity's most pressing challenges
The Bezos Earth Fund pledged US$17 million for Future Seeds, a new CGIAR genebank inaugurated today. The new genebank will bolster global efforts to safeguard the world's future food supply.  
Future Seeds houses the world's largest collection of beans, cassava and forages, and is one of 11 genebanks in the CGIAR network, acting as essential genetic libraries for the world's plant biodiversity.  
According to Cristián Samper, a member of the Board of Trustees at the Alliance of Bioversity International and CIAT (the Alliance), which hosts and manages Future Seeds, the funds will be used to support the genebank and climate change mitigation science that emphasizes carbon sequestration using the roots systems of plants. 
"The Future Seeds genebank will strengthen the global toolkit for researchers and crop breeders to find the traits that could further climate-proof and shock-proof global food systems. This new investment from Bezos Earth Fund will help safeguard the resource for future generations, and will support the genebank's work to use crops for climate change mitigation through carbon sequestration," said Juan Lucas Restrepo, Director General of the Alliance, and CGIAR's Global Director of Partnerships and Advocacy. 
A success story in global cooperation, the network of genebanks provides plant genetic material free of charge to any researchers working to breed new varieties of crops, including those with improved productivity and nutritional value, pest and disease resistance and climate resilience from threats such as floods, droughts, heatwaves and salinity exposure. The collection is the equivalent of humankind's agricultural intellectual property, and the entire global catalogue is open source, patent-free and funded by a mix of governments, multilaterals and foundations.  
"We are in a race against time to conserve crop biodiversity, which is the foundation of our crop research, our food supply, and ultimately of humanity itself," said Marco Ferroni, Chair of CGIAR's System Board. It is estimated that 75 percent of agricultural biodiversity has already been lost in the 20th century alone. "This newest genebank shows how CGIAR is playing a pivotal role, working with national and regional partners, and leveraging global science to deliver impact." 
Future Seeds is the most advanced facility in Latin America and is expected to become the first ever platinum-level LEED (Leadership in Energy and Environmental Design)-certified genebank building in the world. Its Data Discovery and Biotechnology Lab will use big-data technologies to mine the genebank using the latest in genetics to document the range of possibly useful traits in the current collection. Other breakthrough technologies across genebanks include drones and robotic rovers, which are helping analyze crop characteristics in the field more rapidly, and the use of artificial intelligence to enable collectors to identify potential biodiversity hotspots in nature.  
"Recent global events have shown that the challenges the world is facing are more interconnected and interdependent than ever before," said Claudia Sadoff, CGIAR Executive Management Team Convener, and Managing Director of Research Delivery and Impact. "We are working with our partners to develop solutions to country, regional and cross-cutting challenges, and to scale up and deliver impact at the pace and scale required." 
CGIAR is in the process of an ambitious global reform that will better position it to create innovative solutions to the multiple threats to food, nutrition and water security. The transition to One CGIAR aims to position the organization to double funding to support an ambitious science and innovation strategy, and it will bring together more than 9,000 staff across nearly 90 countries. 
In the 50 years since the establishment of CGIAR, the global population more than doubled, yet rates of global hunger across the developing world more than halved. In its contribution to this outcome, and in collaboration with its unequalled partnerships network of more than 3,000 partners across four continents, CGIAR has spent about US$60 billion in present value terms, which has returned tenfold benefits and improved the livelihoods, resilience and food security of hundreds of millions of people across the global South.  
Header picture by the Alliance of Bioversity International and CIAT/Juan Pablo Marin.