IITA and partners look forward to a better CocoaSoils program
From
Published on

21.06.22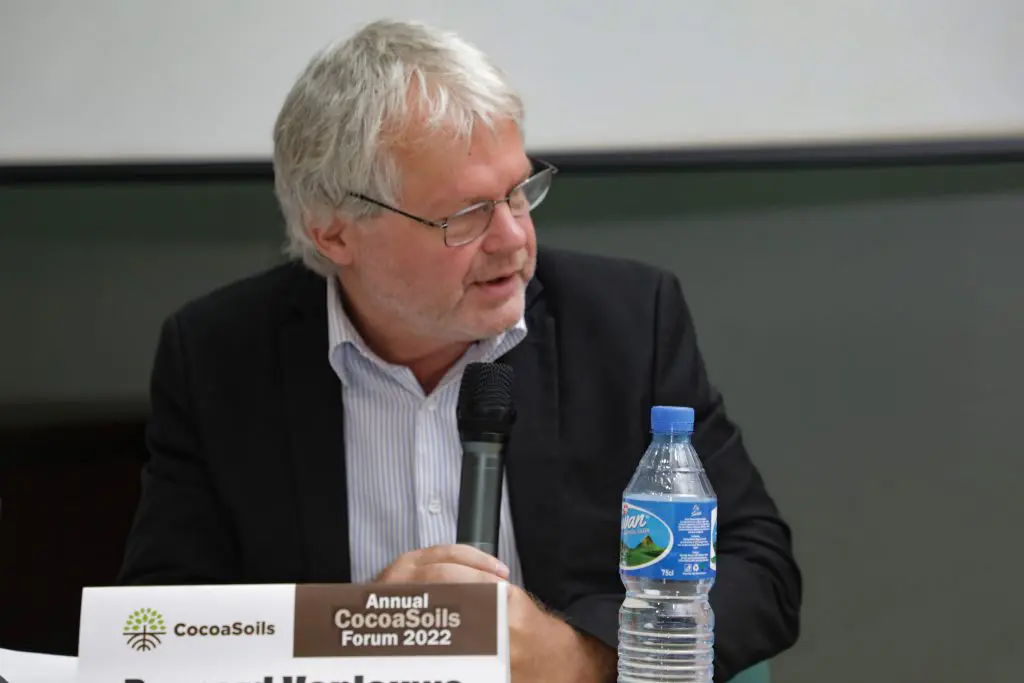 IITA and partners organized an annual CocoaSoils forum themed "Looking back and moving forward: Overview of results, achievements, and key learnings" on 12 May. The conference highlighted the progress achieved and defined priorities for the program's next phase.
During the welcome address, the Director R4D, Central Africa and Natural Resource Management, Bernard Vanlauwe, said the forum aims to support the private and public sectors to improve the livelihood of cocoa farmers. Following the output presentation, Vanluawe stated, "We will be starting a second phase of the program to ensure we have conclusive data from the core and satellite trials."
He said that the program would capitalize on the challenges encountered in the first phase and how Cocoasoils will feature in the new CGIAR.