IITA and Ogun State Ministry of Agriculture, Nigeria, to co-develop a digital agriculture platform
From
Published on

07.06.22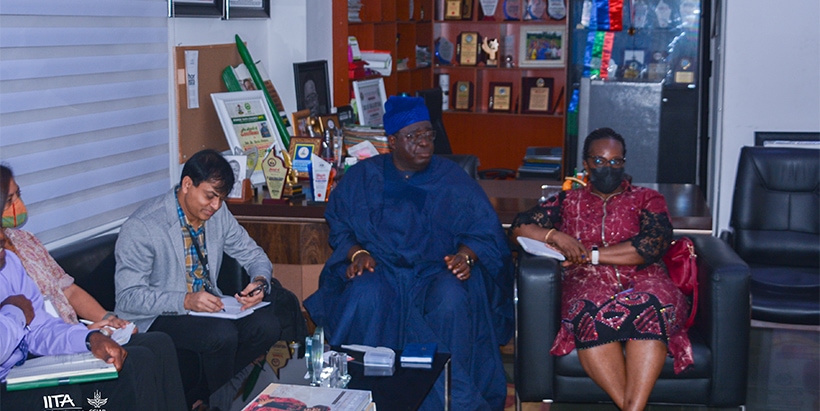 IITA and the Ogun Ministry of Agriculture met recently to discuss a #digital agriculture project that involves co-creating a digital agricultural information system platform, registering about 100,000 smallholder farmers, and undertaking a baseline survey among farmers.
An IITA delegation from the Digital Delivery Working Group led by Lava Kumar, Head of the Germplasm Health Unit & Virology and co-lead of the Working Group, with Alfred Dixon, Director of the Development and Delivery Office, visited the Ogun State Ministry of Agriculture to discuss details of the project.
Ogun State Commissioner for Agriculture, Honorable Dr Adeola Odedina, and his counterpart team received the IITA contingent in his office in Abeokuta, Ogun State, to sign the contract on the engagement, meet the team members, and discuss project details.