Exploring promising opportunities between Argentina and IITA
From
Published on

19.09.23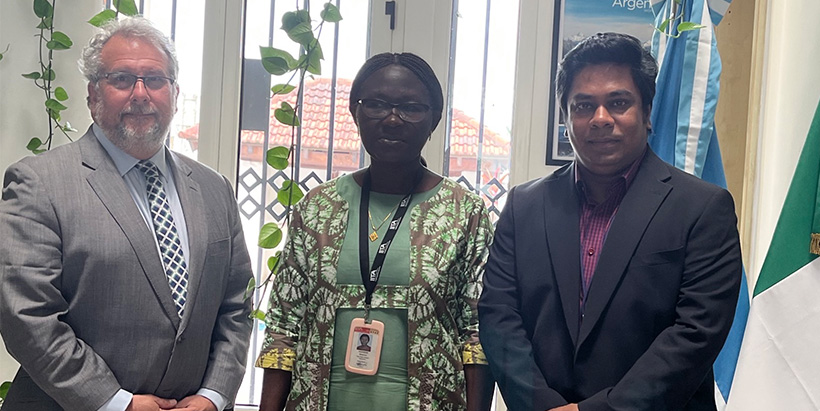 In a promising step towards collaboration, an IITA delegation visited the Embassy of Argentina in Nigeria led by Beatrice Aighewi, Head of IITA Abuja Station. The delegation discussed with the Deputy Head of Mission at the Embassy, Nicolás Perazzo Naón. The visit aimed to foster a deeper understanding of IITA's work and explore potential avenues for collaboration between Argentina and IITA.
During the visit, Aighewi showcased the Institute's recorded successes, ranging from sustainable farming practices to innovative crop improvement techniques. She highlighted IITA's commitment to addressing food security challenges, promoting sustainable agricultural practices, and enhancing livelihoods in communities across Africa.
Naón expressed keen interest in learning more about IITA's projects and how they align with Argentina's agricultural goals. The discussion touched upon areas of mutual interest, such as crop diversity, climate-resilient agriculture, and technology-driven solutions for agricultural challenges.