Expansion of oil palm plantations into forests appears to be changing local diets in Indonesia
From
Published on

16.10.18

Impact Area
Funders

Bill and Melinda Gates Foundation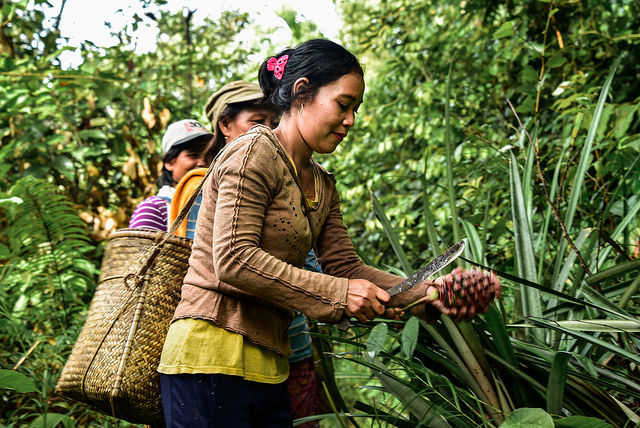 Indonesia – (Forests News) – When Rosalina Heni is not working in the rice paddy fields in Ribang Kadeng village in the Indonesian province of West Kalimantan, she gathers vegetables in the surrounding forest for her family to eat.
By contrast, in nearby Sekadu Village, local resident Maria Ludiana can no longer collect enough ferns, bamboo shoots and other vegetables to feed her family because an oil palm plantation has supplanted the natural growth forest.
"Right now, we buy more," Ludiana says in a new video produced by the Center for International Forestry Research (CIFOR). "The difference is that before everything was natural – natural foods, spices — the types of meat we eat have started to change."
The post Expansion of oil palm plantations into forests may be having negative effects on nutritious food supply in Indonesia appeared first on CIFOR Forests News.