DRC President seeks IITA's support to transform country's agriculture sector
From
Published on

11.04.22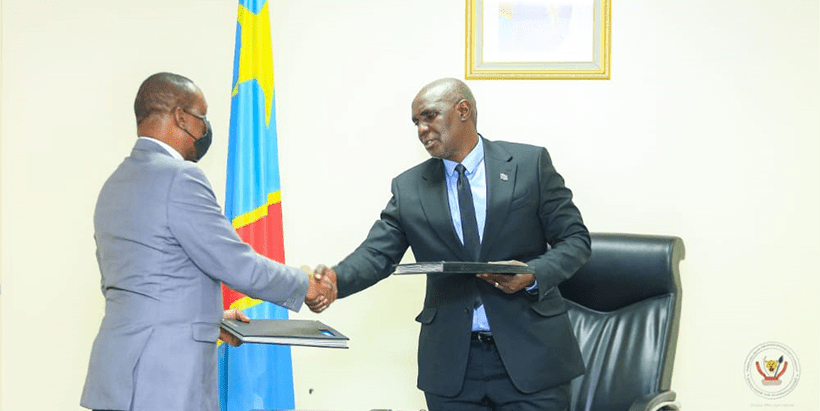 Under the patronage of President Félix Tshisekedi of the Democratic Republic of Congo, IITA organized a planning conference for the Agenda for the Transformation of Agriculture in the Democratic Republic of Congo (ATA-DRC). The meeting took place at the "President Olusegun Obasanjo, IITA Research campus" in South Kivu from 23 to 25 February.
A plan was developed for the short, medium, and long term to implement the Local Development Program of the 145 territories (PDL-145T) through the agricultural sector.
The meeting identified quick-win activities to deliver by July 2022, including restructuring the Congolese government's ongoing program (Programme Volontariste Agricole managed by Bio Agribusiness – BAB). This activity considers rice and maize production in Kongo-central, the cassava value chain in the Kinshasa and South Kivu provinces, and the maize value chain in Kasai province.
The plan also outlined supporting the private sector to deliver high-quality seed in collaboration with INERA as another "quick win". This will cover the maize value chain and Aflasafe activities in Katanga province, the production of seeds for cassava and rice crops in the Equator province with "Plantations et Huileries du Congo" ( PHC), and banana production in the Tshopo province. This activity will extend to the fishery sector across the country.